About Us
Simply; we're here to create fantastic days out for you to enjoy. Explore your city, discover it's secrets and have fun with your friends!
Who we are
CityDays (formerly The Secret City), a UK based company with half a decade's experience making innovative city trails. With the use of SMS and messaging apps, their characters lead players through puzzle-filled narratives that are interwoven into the physical environment of real-life cities.
What to expect
Teams will receive clues on their phones, that once deciphered will guide them around a route that showcases its secret sights and great pubs/bars/cafes. The clues get teams working together and interacting with their surroundings to find the answers, no prior knowledge required. (Chewing gum art picture below, how many millions have walked straight over this!)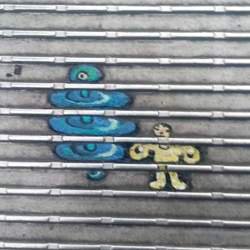 Who are the games made for
We invest a lot of time in creating diverse, interactive and inclusive games for all to enjoy. Whether you're a hardcore escape room fantastic, a family looking for a day out or a group of friends wanting to have fun together, our games will get you smiling. There are a minimum of 2 people per team, as we really want people to play and experience our games together. The "breaks" we recommend along the route are fantastic, mostly independent, establishments that we love to shout about! (all are totally optional).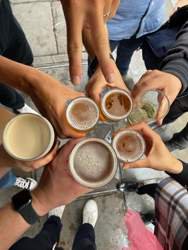 All press and media enquiries to hello@citydays.com

Speak to a human
Social
© 2023, CityDays, Lattice Ltd. All rights reserved.