Corporate Team Days
Great team days without the hassle. A fully-flexible mixture of problem-solving, teamwork and fun across hand-picked city locations.

Unique activities that get your teams working together. Treasure & Scavenger hunts to discover crazy facts and enjoy the city's top-rated pubs, bar & cafes.

Full package options available; we'll help find the perfect post-game venue for food/drinks/activities, tweak the clues to add a bit of mystery and guide your teams to the door of their next surprise.

Looking for a bespoke package? Get in touch and we'll get back to you with options.


Action-packed fun
Immersive team experiences
Groups of any size

From small teams to groups of hundreds/thousands, we've got you covered.

Hassle free

Our games run themselves. It's easy to see each teams progress with our live view.

Pubs & cafes built in

Recharge & share stories in independent pubs/cafes, curated for each trail, all optional.

Fully flexible

Alter your booking freely - change the date, time, number of people, chosen trail, even stop and start once you've begun.

Not just a race

The fastest team may not be the winning group as there are time penalties for wrong answers, a fine balance!

Leaderboard & photos

A private leaderboard showing each team's time and the photos they've taken on their adventure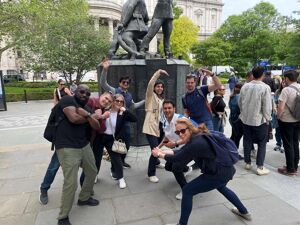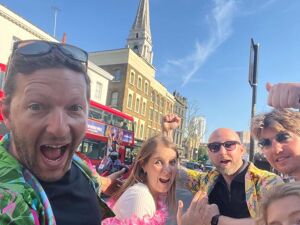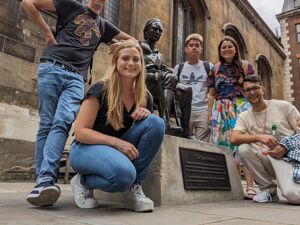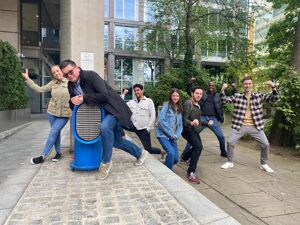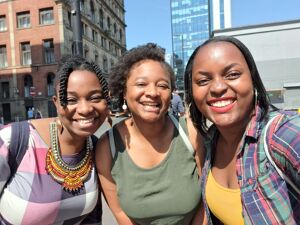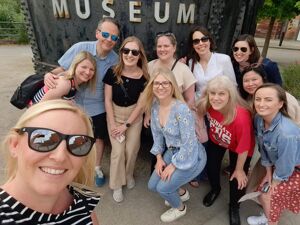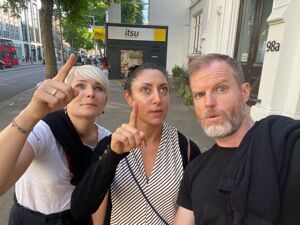 Team building event services
Prebuilt games exploring different districts of the city.
Bespoke hunts

completely customisable

to fit your day, location and timings.

Venue search

and booking service - surprise your team and end your activity at a venue with food/drinks waiting for you.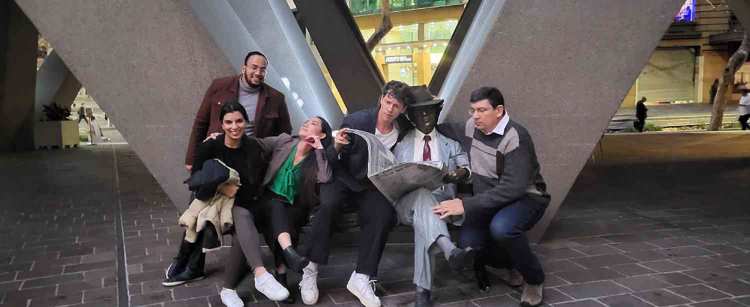 Ready?
Book your teams today
Problem solving & creativity
Each game contains a series of tasks and puzzles designed to provoke creative thinking and to allow teams to tackle problems in a variety of ways.
Working together
Colleagues collaborate within a fast paced and entertaining environment that allows teams with varied skill sets to flourish.
Build team spirit
Gather as one big team in stunning pubs & cafes along the way to compare experiences and entice friendly competition.
Express company culture
Stand out from the crowd by promoting fun, mindful enjoyment in a morale boosting atmosphere that empowers individuals to be themselves.
Sustainable
An outdoor, active, environmentally friendly team experience that encourages groups to engage with their city in a novel way.
Unique & memorable
Transform your city into an urban playground. Create experiences worth remembering.
Let your team grow together on their own adventure
"We used Secret City for our team day out and it couldn't have been better! The treasure hunt was amazing, it took us on such an interesting route and we learned loads. Will definitely be back!"
Team building locations
United Kingdom
Singapore
Australia
United States
Germany
Netherlands
Belgium
Sweden
France
Reviews
The great things our customers have to say about CityDays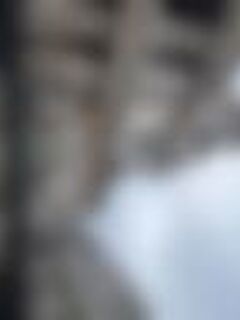 Lauren James
Great day! Awesome way to see the city.
Fenwick & Black
What a great way to spend the day! Really engaging clues, interesting facts and kept us thinking for a good few hours. …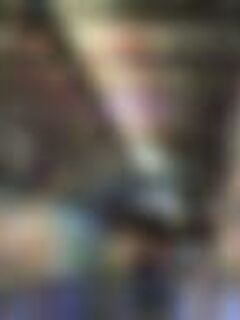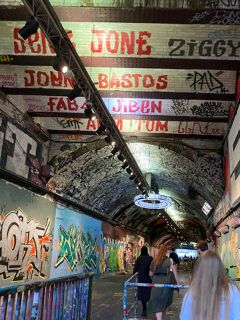 The FRIENDS Cast
So fun! Brilliant storytelling and the right amount of difficulty so we managed to figure it out eventually.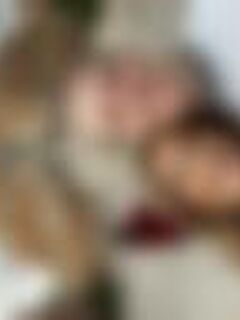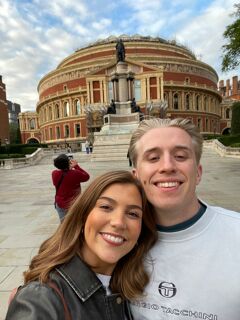 Phat Phucs
Great trail with some interesting facts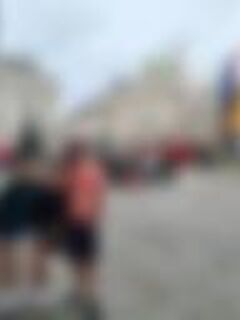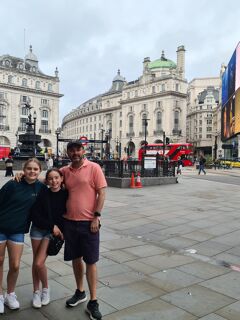 McClellands
Another fun day. Slowly ticking off all the major cities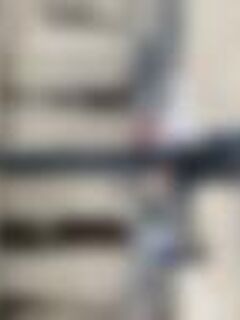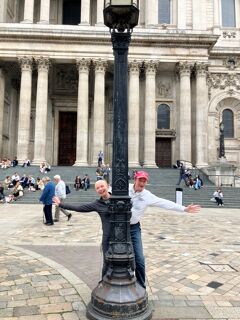 Kungaloosh!
A wonderful, insightful and above all fun way to spend an afternoon. My husband is born and bred in London and he was b…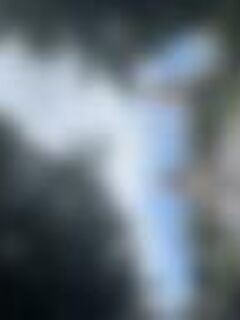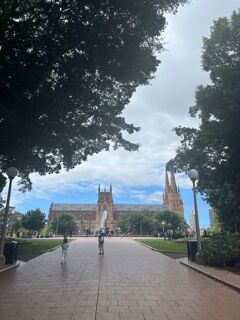 Team PO
A brilliant range of landmarks and other beautiful areas covered, very historically rich as well as a fun and enticing …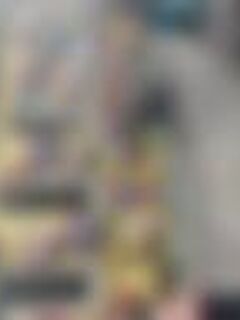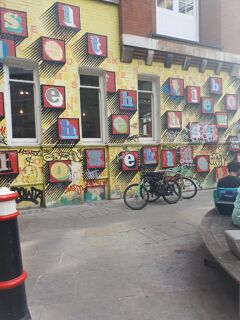 Lovely Ladies
Another great trail complete! This is the 3rd one we've done and are slowly working our way through them all. The trail…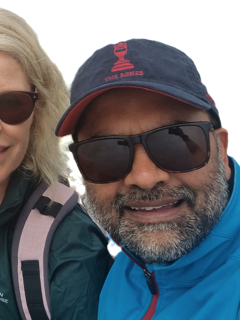 Wallerkota
Very good and fun trip. Good questions overall and would def do it again.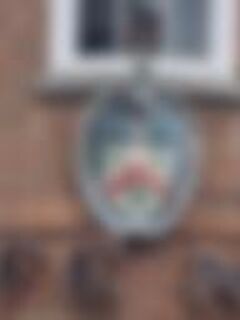 McClellands
Fabulous way to explore a new city and a great way to keep my kids (10, 12) involved!! Would highly recommend.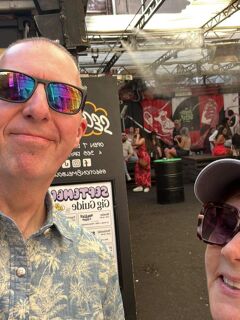 PH
Great tour of the city with fun clues to dolce along the way. Timely stops for 'refreshment' and start/end times not to…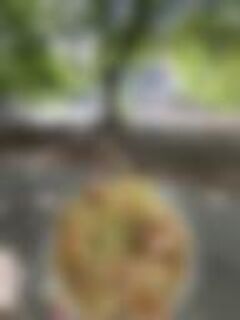 Frank's Pack
We had such a good day with the CityDays York Food tour - it took us all over the city and to cafes we wouldn't have di…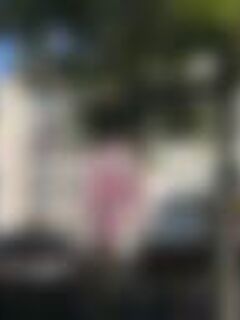 Crookes not Villains
Great, fun & informative.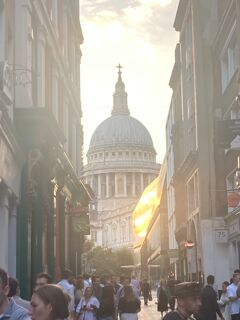 Bombastic Barry
I found the experience really fun and interesting and definitely a great way to spend a day in london. It was so good t…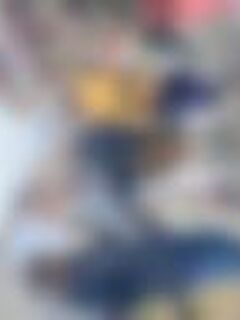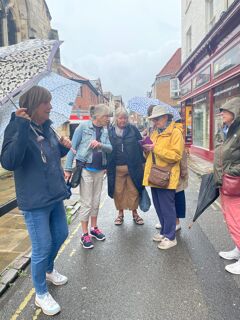 The College Girls
What a delightful way to see York !! Loved every minute . Thankyou for a great fun couple of hours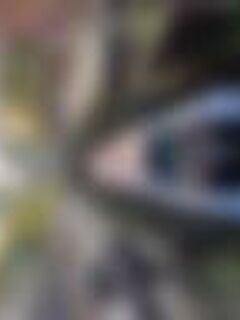 Jess & Abbie
Brilliant day! We had such a wonderful time exploring parts of our city we never knew about! Already recommended to all…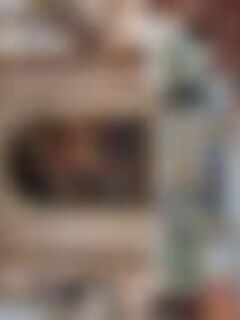 You have to take your sister with you
We loved this walk, the clues were fun and unpredictable and it showed us parts of greenwich we had never explored. Wou…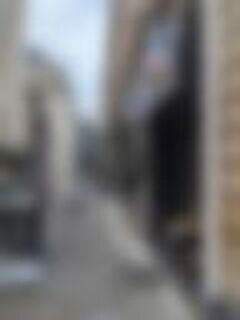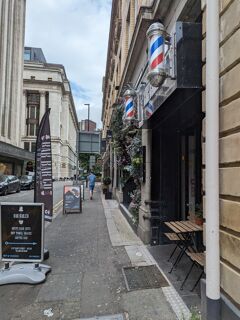 House of Craze
Great way to see different parts of the city. We loved it, pretty easy to follow, we took our time and really enjoyed t…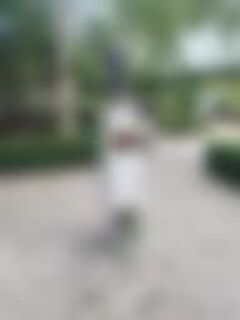 Team ZG
Had a great time figuring out the clues with friends. The game takes you all over Dublin and was an extremely fun outin…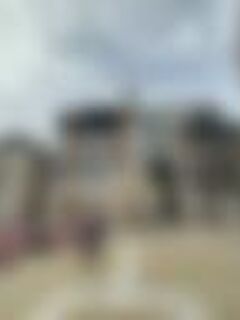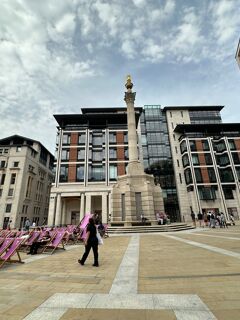 Dave O's team
It's a great hunt with historical explanation included for each place!
Speak to a human
Social
© 2023, CityDays, Lattice Ltd. All rights reserved.