Returns Policy
Our very simple returns policy.
We truly wish you and your team a great time using our service. If you feel like you haven't enjoyed the experience then let us know and we'd be happy to provide you with a full refund (or what you see fit). All we want to know is what went wrong, how we can better meet your expectations and any problems you may have encountered. As simple as that.
The routes are painstakingly crafted to be resilient to external events or changes, however, we can't control everything! Sometimes unforeseen circumstances get in the way. Similar to the above, just let us know and we'll happily provide a refund or switch you to a different route.
All the best, the CityDays team. (Cheers!)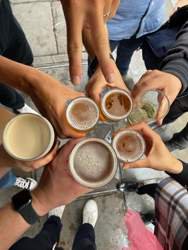 Speak to a human
Social
© 2023, CityDays, Lattice Ltd. All rights reserved.