Customer Reviews
Thank you to all our customers over the years, you've all been amazing!
Your support for CityDays has allowed us to create so many happy memories for so many teams worldwide!
Look at all the lovely smiling faces below!

Really appreciate each and every one of you that takes the extra minute to post a photo and leave an amazing comment.

CityDays Team x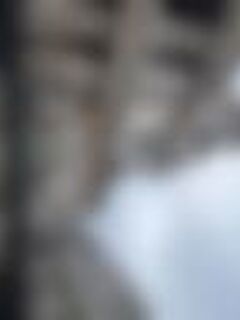 Lauren James
Great day! Awesome way to see the city.
Fenwick & Black
What a great way to spend the day! Really engaging clues, interesting facts and kept us thinking for a good few hours. We've bee…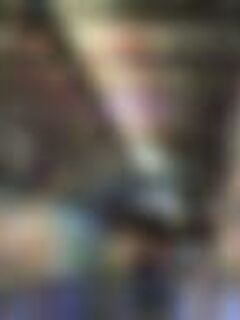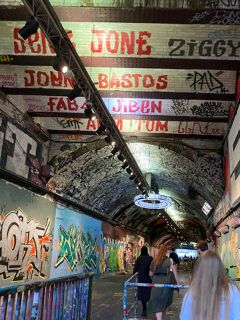 The FRIENDS Cast
So fun! Brilliant storytelling and the right amount of difficulty so we managed to figure it out eventually.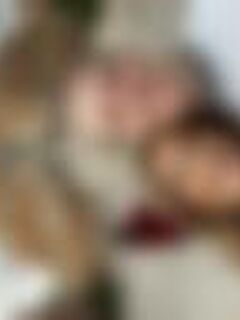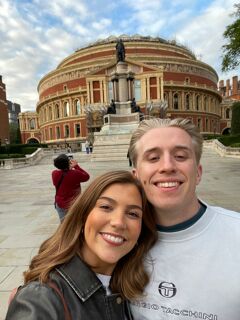 Phat Phucs
Great trail with some interesting facts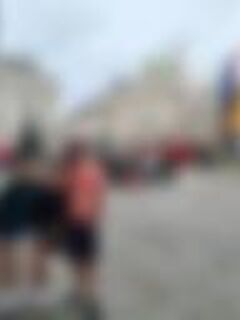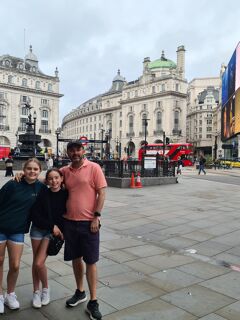 McClellands
Another fun day. Slowly ticking off all the major cities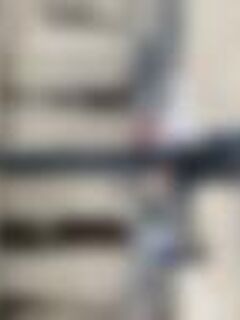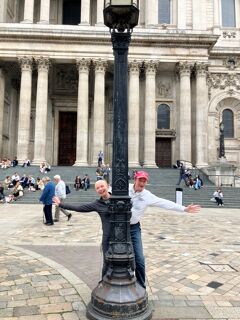 Kungaloosh!
A wonderful, insightful and above all fun way to spend an afternoon. My husband is born and bred in London and he was blown away…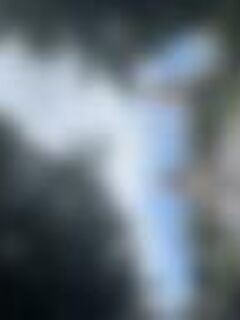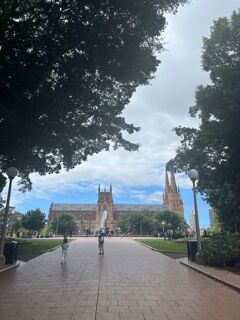 Team PO
A brilliant range of landmarks and other beautiful areas covered, very historically rich as well as a fun and enticing story lin…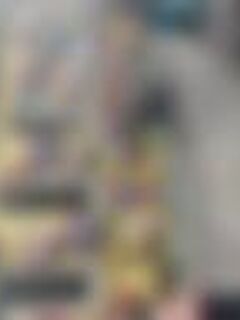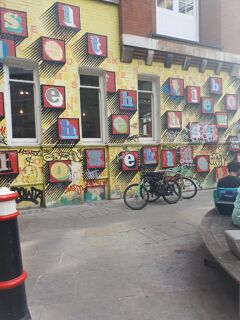 Lovely Ladies
Another great trail complete! This is the 3rd one we've done and are slowly working our way through them all. The trails are so …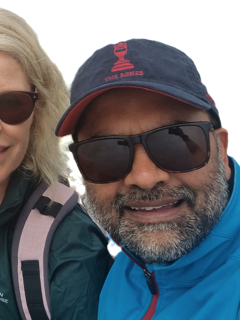 Wallerkota
Very good and fun trip. Good questions overall and would def do it again.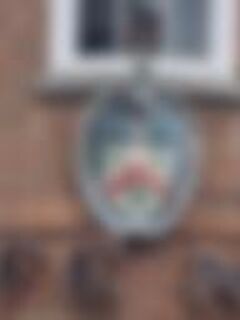 McClellands
Fabulous way to explore a new city and a great way to keep my kids (10, 12) involved!! Would highly recommend.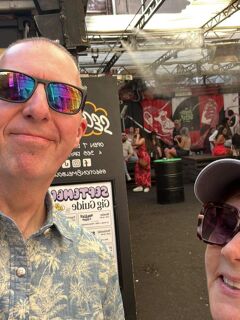 PH
Great tour of the city with fun clues to dolce along the way. Timely stops for 'refreshment' and start/end times not too dauntin…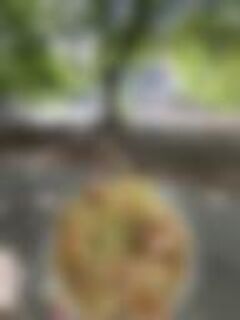 Frank's Pack
We had such a good day with the CityDays York Food tour - it took us all over the city and to cafes we wouldn't have discovered …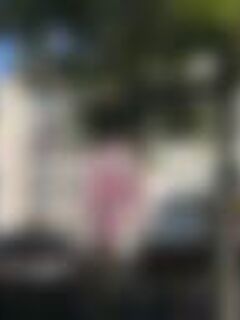 Crookes not Vil…
Great, fun & informative.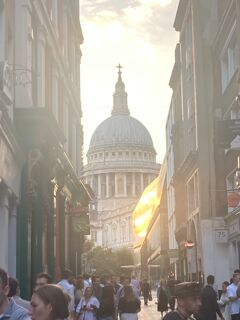 Bombastic Barry
I found the experience really fun and interesting and definitely a great way to spend a day in london. It was so good that we're…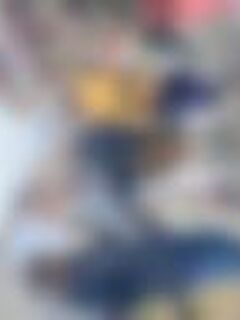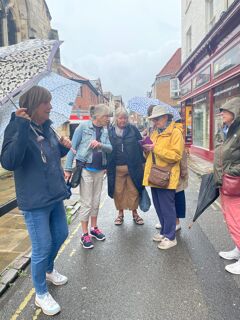 The College Gir…
What a delightful way to see York !! Loved every minute . Thankyou for a great fun couple of hours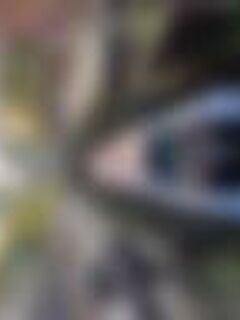 Jess & Abbie
Brilliant day! We had such a wonderful time exploring parts of our city we never knew about! Already recommended to all of our f…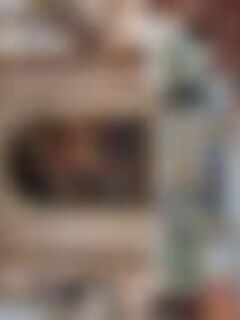 You have to tak…
We loved this walk, the clues were fun and unpredictable and it showed us parts of greenwich we had never explored. Would defini…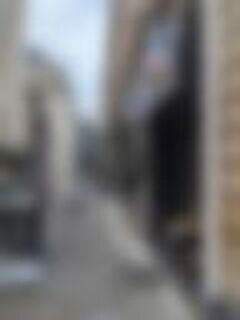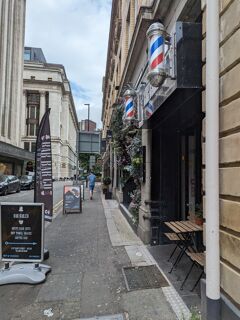 House of Craze
Great way to see different parts of the city. We loved it, pretty easy to follow, we took our time and really enjoyed the walk. …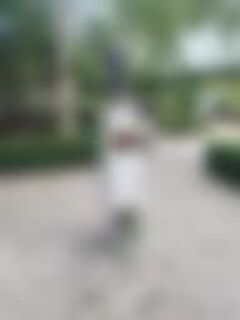 Team ZG
Had a great time figuring out the clues with friends. The game takes you all over Dublin and was an extremely fun outing that wi…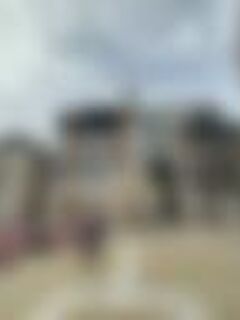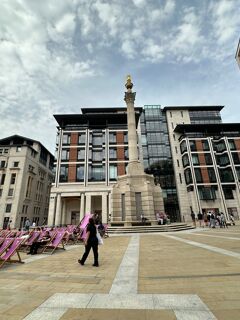 Dave O's team
It's a great hunt with historical explanation included for each place!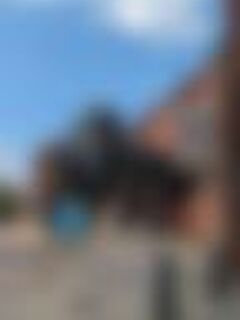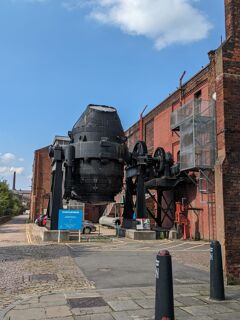 Team ES
Great way to see the city. Really enjoyed it. Instructions were clear and the clues were good. Took around 4 hours to complete a…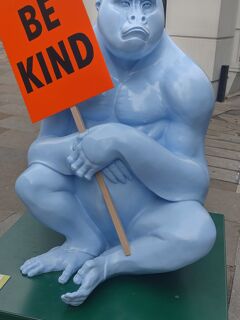 Comfortably Dumb
What a great day! Booked this for a day out with my son before he goes off to uni. We had a great day, the clues were challengi…
Red
I took my team to York for our retreat as we thought it would be a good idea to do a treasure hunt to explore the city. Indeed, …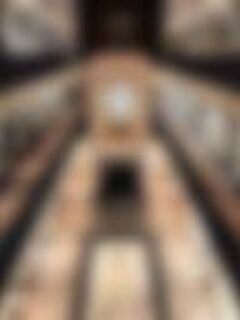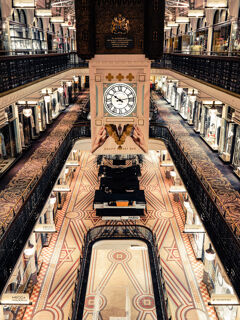 Beats n Eats
Was a great day out following the clues across the CDB. Highly recommended, the family enjoyed it.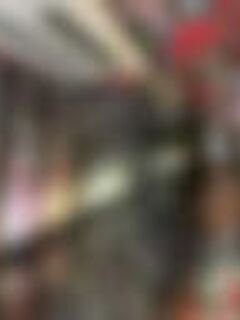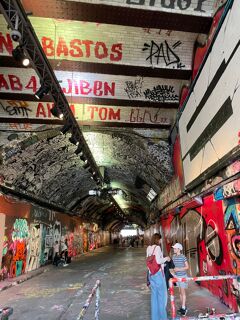 Team AW
Fantastic day out and brilliant way to discover parts of London previously unknown.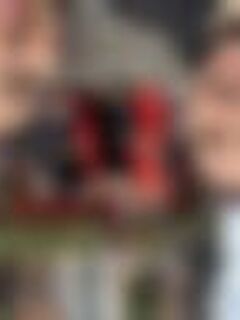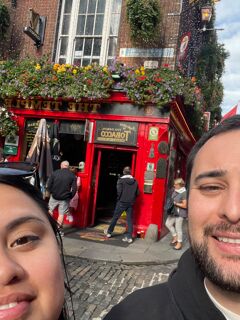 Team BRACL
Fun activity to explore the city with. It was my husbands birthday and we had a great time working out the clues together. It wa…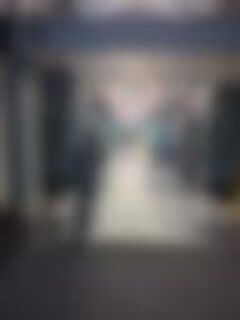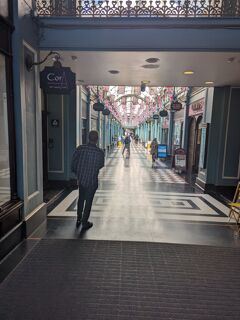 Team KW
Great tour .. obviously interactive and great for all ages . I booked the trip in Oz and had trouble accessing instructions but …
Team nA
Very good to know about the important land marks and it's history by treasure hunting
Chimney's crew
This was great fun. We saw some amazing little parts of London that I'd never seen before, very beautiful, quirky and well thoug…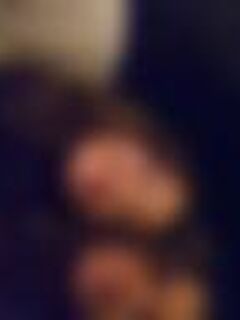 Graham
Great day....even in a thunderstorm👊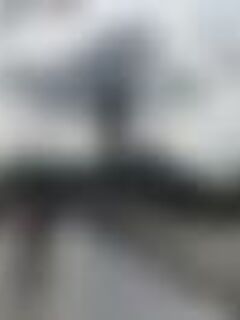 The Funky Peanu…
Brilliant fun. Did it with a friend and my two kids (12 & 11). We had lots of laughs, enjoyed all the clues and the kids had a g…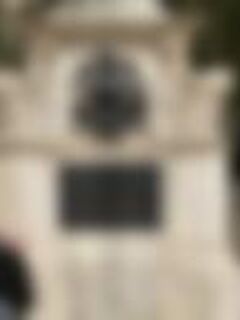 Bananas of free…
Was a great way of exploring London without having to aimlessly wonder about like we would have done otherwise. The hunt was lai…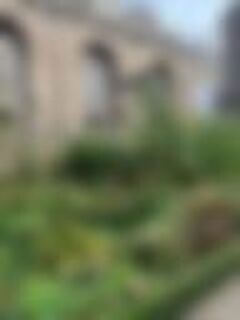 London Coos
So much fun!! We had a great time exploring the city and went to so many awesome spots that we wouldn't have found otherwise. Th…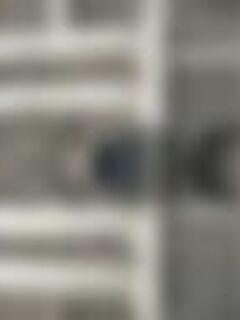 FARIANINJAS
We loved it. I did the City of London one with my 8 year old son and it was perfect for him. Hard enough to be interesting but a…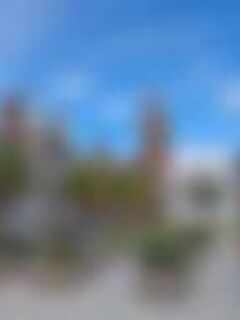 Pinky and the B…
Lovely day out exploring hidden parts of London - some even unknown to a native Londoner! Only a shame there is no overall leade…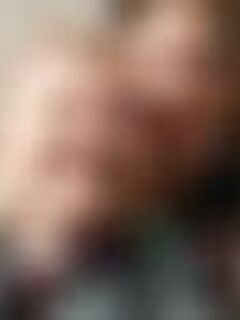 The Wickeds
We had an amazing time!! It's such a fun and interesting way to get to know the city, we felt like detectives over analysing eve…
The Koroks
Enjoyed exploring York beyond the city centre. Met some goose friends by the river. Good clues!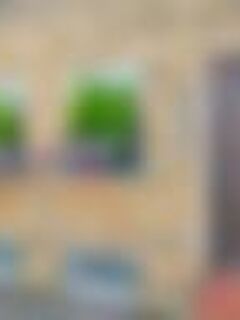 Team Niceu
Good clues taking to undiscovered streets and spots.The clues are also informative and have lots of historic information which i…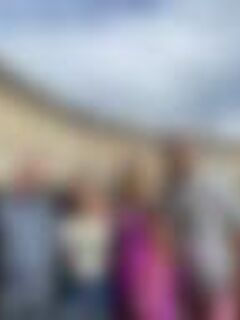 Team RK
we thoroughly enjoyed the day and found places around bath that had not seen in previous visits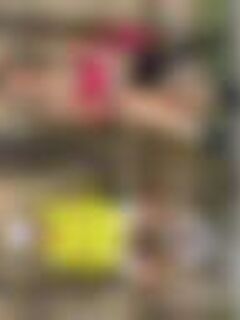 Jerreries
Absolutely fantastic trail. Second one we have done. Will be doing more. A great way to get out and enjoy a walk.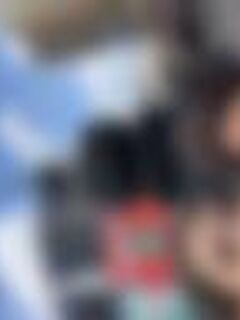 Super novas
A fantastic day out, we loved it🤩I completed your Mayfair trail this week with my 16 year old daughter. We were a little worried…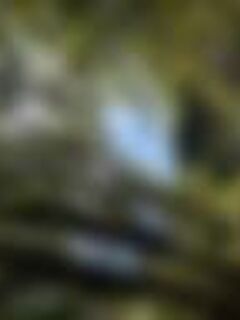 Hayley & Jo
I booked this as a surprised activity for a friend. I knew she'd enjoy exploring a new area of London and she did. A really nice…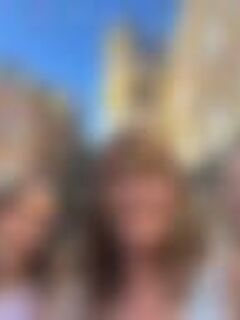 SurreySleuths
We had a great day on the Mayfair route. We really enjoyed looking for the clues and learning about an area that we had not visi…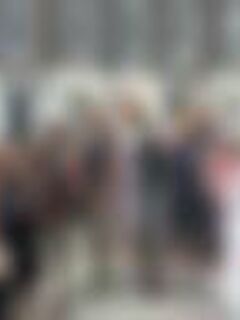 The usual suspe…
Great day out. We enjoyed the trail and seeing parts of London we'd never seen before. The admin team were very helpful and re…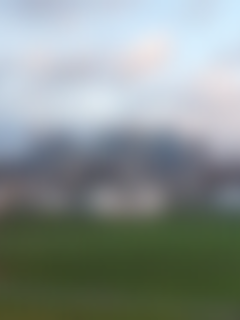 Nicolas Cage Su…
Fantastic day out and great to learn more abou the area too. Would highly recommend.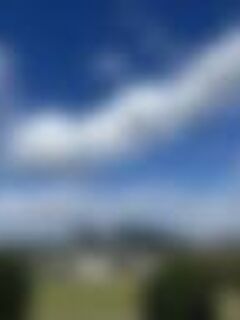 Pennys
Fabulous. Lots of fun, saw places we didn't know existed. Would highly recommend.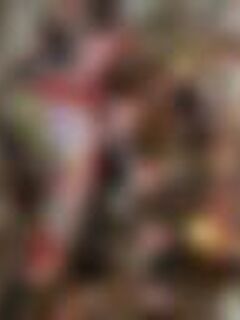 The Control Ent…
Great day out. Had such a laugh and saw some really interesting areas of London that we wouldn't normally see!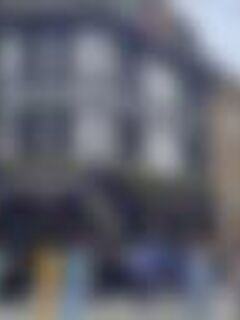 Clowns
Excellent fun. Clues pitched so you had to think but not too challenging. Only boarding in front of Selfridges stopped us. Took …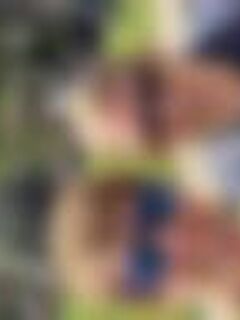 The Ickes
Good fun afternoon out, just needed hint for first clue to get started 🕵🏻‍♂️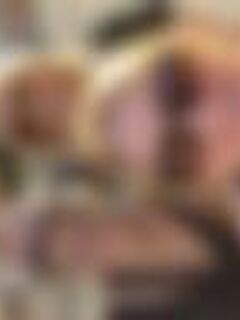 The Spritz Sist…
Great day, saw lots of beautiful places that would never of known about. Highly recommend this as a good day out with friends.
Cagney & Lacey
Brilliant idea! We did A Forbidden Fayre and it was amazing. Loads of little side streets and gardens around Mayfair. Can't wait…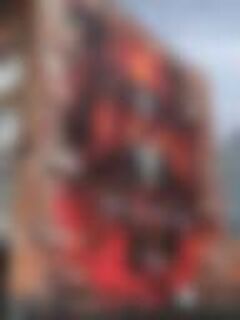 Topher&Rich
Great walk and some nice pub stops
Quantum Rizzics
This was super fun! We got to explore a new part of the city, duck into some new bars, and get in quite a few miles of walking!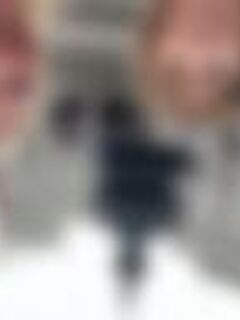 Surrey Gals
Great fun once we got out head around the cryptic clues!! Hints were a lifesaver!!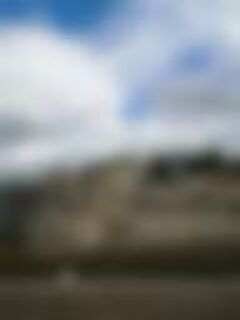 Mousketeers
Super fun with just the right level of clues.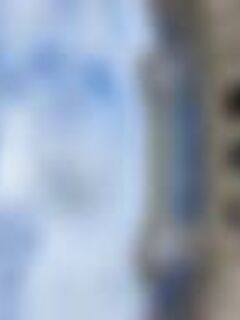 Baby May
We had an amazing date going walking through Soho and discovering new places in a city we've lived in for 10 years! It was also …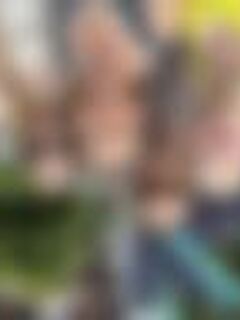 Team JM
Great plot, responsive, solvable but not silly easy puzzles. Got us walking a new neighborhood. Would do this again!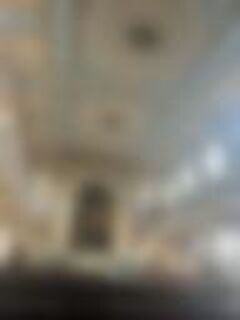 Ratty Plaits
Really interesting and engaging trail around Greenwich! Had a great time out in the sun, the trail took us to some great spots. …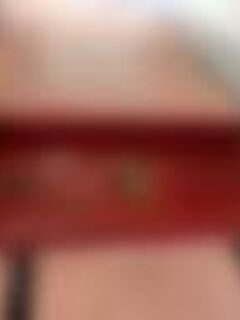 WellyOnes
We had a real laugh. Saw some new and fun bits of Covent Garden/soho.
FindusTeam
Very nice challenge. We did 3 in London before and Edinburgh was great too. We would have missed a lot of interesting places wit…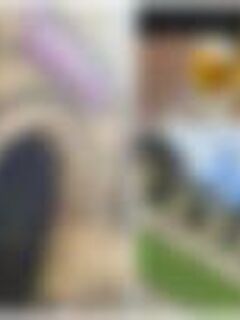 Nomads
Absolutely fantastic day we loved it 😊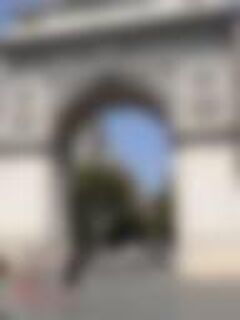 Dynamic Duo
It was an amazing adventure and a great way to see New York. Looking forward to doing more
FartsMcGee
Great time in town, see parts you never would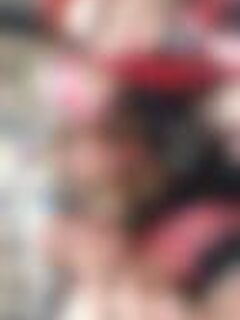 Team MAD
We had an amazing time searching for clues and going to parts of London and learning about the history of Jack the Ripper. The …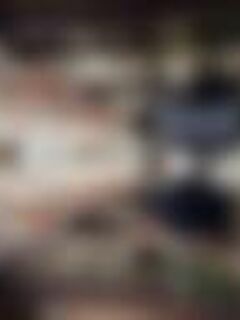 The Miscounted
We had a fantastic day! It was so much fun to hunt for clues and race against the clock. It was our second time in London but we…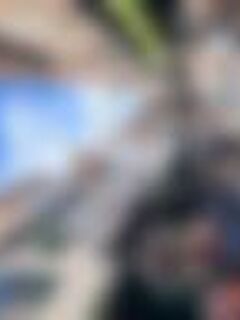 Jaylinor
Had a lovely day out! Got to see the sights in York and some lovely stops along the way with the fun mystery included.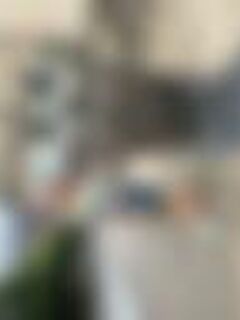 The Squirrel As…
we had an absolutely brilliant time on the Sheffield murder mystery walking tour today. I will be booking another one very soon …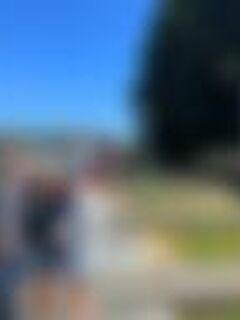 Crofties
Fab trail round San Francisco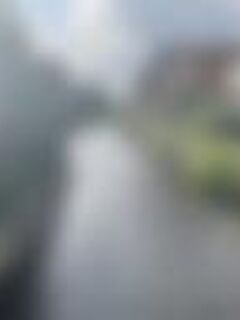 Wine Bar Detect…
An absolutely brilliant day from start to finish. Excellent value for money and despite living near Sheffield, I saw sites I'd n…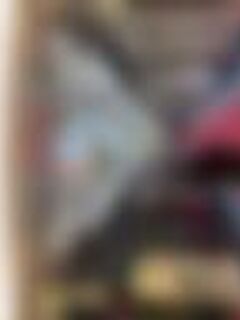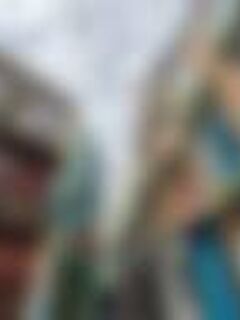 Tracys
Thanks for the great day out, the clues were the perfect difficulty.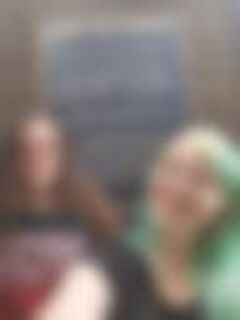 Tellygassy Bois…
Always LOVE these trails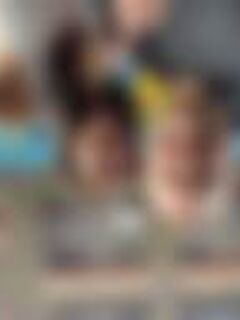 JEV
Fantastic day out, takes you around all of Shoreditch and recommends brilliant pubs along the route.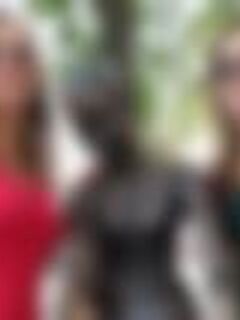 The A Team
This is our 3rd 'treasure hunt' in London.We did the Soho one, which we found more challenging than the previous two but we've r…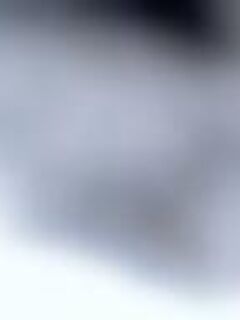 Win wynne
Was well thought out and great day out exploring London.

M&M
Amazing idea and a great day out!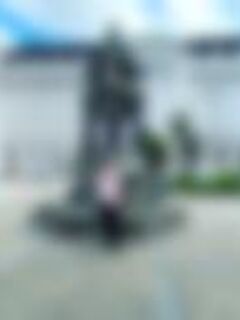 Lost and hopele…
Another great day! Found this one a little bit more challenging than the previous one we did!! Interesting finds and places we d…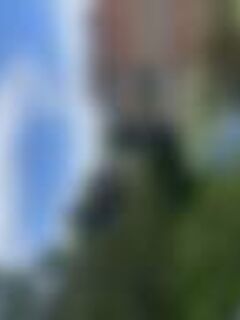 Cafe Chill
The day was really good fun! Lasted about the suggested duration and the clues were a good difficulty. We thought we got a very …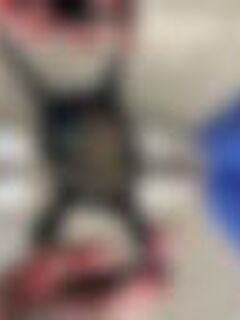 H&L
We had a lovely time exploring York and picking up some great food along the way. All the businesses were very welcoming and it …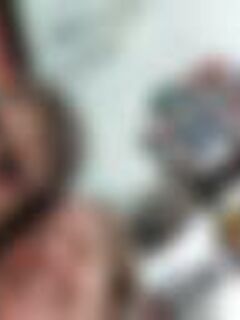 Team CT
We had great fun and the length was perfect. The clues were neither too easy or to challenging. We did get a bit confused by the…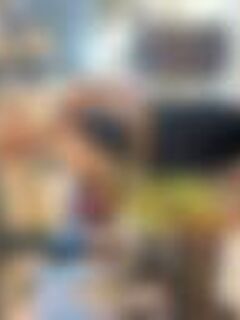 Frenchies
Enjoyed seeing parts of New York we probably would not have visited we are from Arizona here on vacation. Thank you!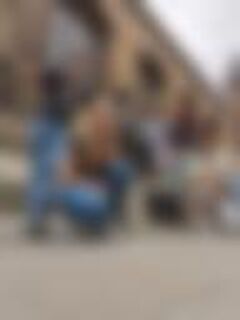 Luminous Legends
I did the City treasure hunt with my teammates, it was super fun! Some of the people weren't from London so in addition to enjoy…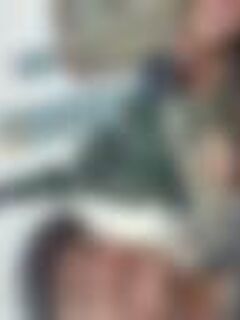 R & L Directors…
We completed the Frozen Idols and Shifting Walls adventure in Melbourne, and it's one of the best things we've ever done. The c…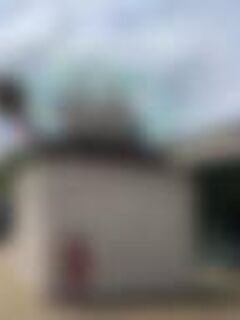 Nina and Mama
We picked a great day to do this as the weather was lovely and it wasn't too crowded. Got to see lots of places we hadn't been, …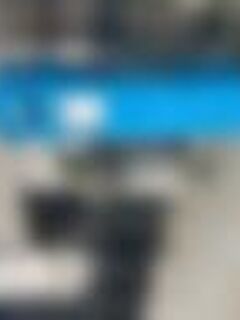 Sprouts
Wonderful day out, we had a great dayGot to see so many sites that normally wouldn't be seen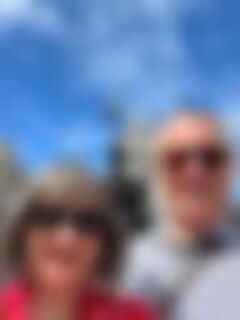 Mikes fourball
We did the Mayfair tour as a treat for my birthday, a gift from friends. Had a brilliant time, got a few of the answers wrong bu…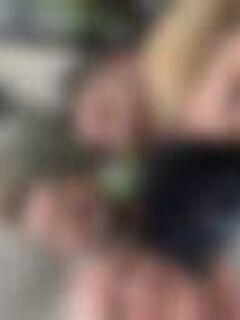 Burlesque
Absolutely brilliant. We all really enjoyed it. We accrued penalties by adding photos when we shouldn't have 😊. Will definitely …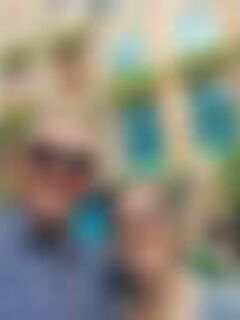 Baz'n'jayne
Good fun! Some clues fairly obvious but not all! Four 'O's! That took a while! Makes you notice things you never spotted before …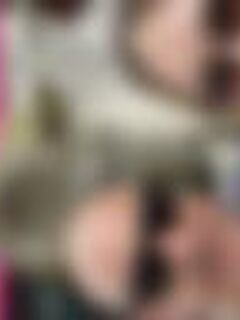 Clem Escapes
Brilliant day out! Got your mind thinking and clever how it is all put together! Highly recommend!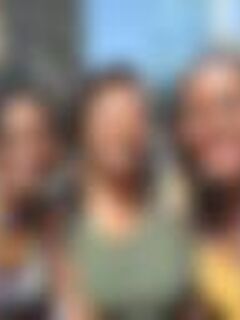 Team TS
We were completely blown away, way more than what we expected. The weather was perfect for it too. I loved that the game allowed…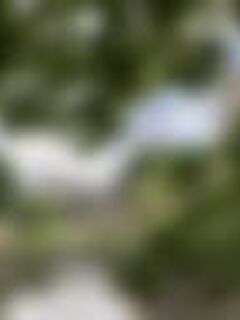 73 Brooke Rd
Excellent day out exploring Bath! Loved the route and the restaurants/bars along the way!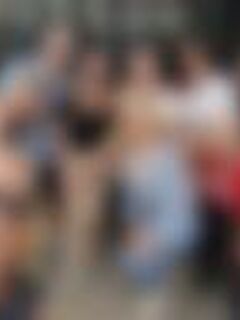 Sheffield Sonar…
Enjoyed a great day out exploring Sheffield, completing cryptic clues to solve murder on the Don. Would definitely recommend and…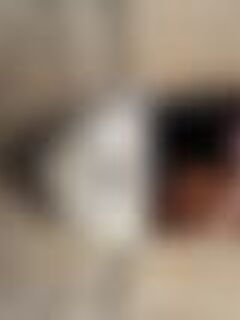 The gorgeous Gs
Amazing! Fun and interesting. Would highly recommend even for London peeps. It's great!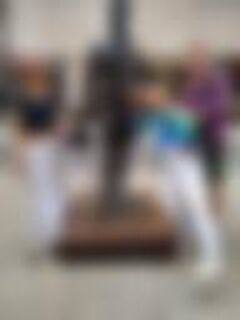 Croston clan
Really enjoyable fun way to find parts of London we didn't know. Highly recommended.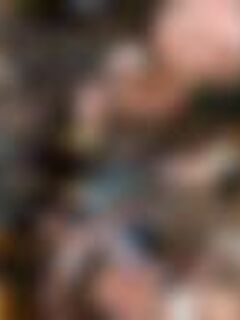 Project Zeus
Great fun! Cool facts along the way.
Deb's army
We had a lot of fun discovering hidden gems in Shoreditch with the City Days. I highly recommend. Great for people who are curio…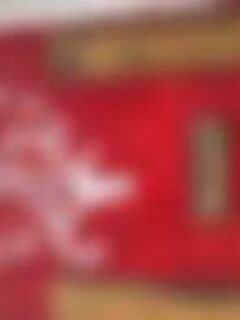 Silver dress or…
Excellent way to see the city, good recommendations to for food and great to see a bit of the local artist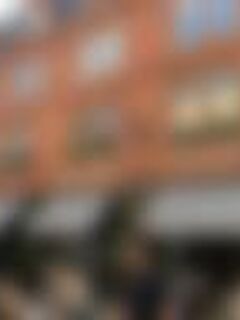 Debbie's bitches
Enjoyed the experience. Saw lots of parts of London that I hadn't seen before. Only negative was that I didn't realise only one …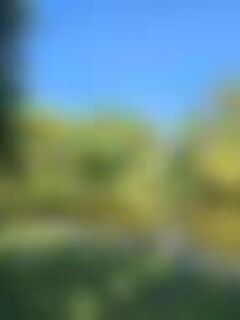 Clueless
We loved this activity! The clues are clever and lead to interesting historical people and places. We saw things we'd never have…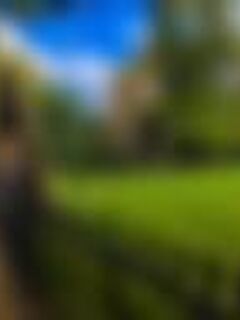 David G
We all had a lot of fun yesterday. We did the Kensington trail and it took us about two hours and 15 minutes to complete. The cl…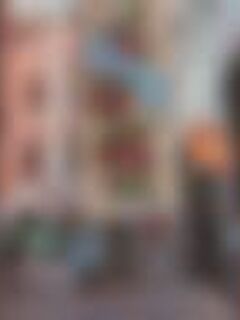 CoffeeFirst!
Great experience. A lot of fun running around Melbourne solving riddles and figuring out clues. Perfect amount of breaks to rese…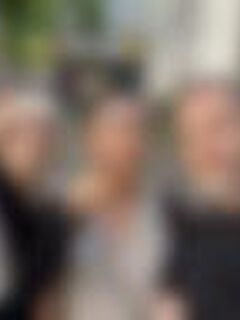 ROM
What a brilliant way to discover London…even as a Londoner! Highly recommend this one although in some instances it'll be great …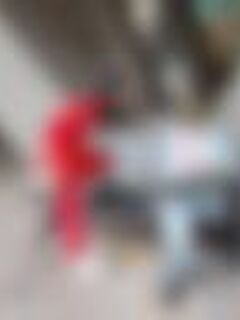 Trash Ketchum &…
We had a great time! The trail is probably more challenging for tourists or people new to the city, but it was nice to walk arou…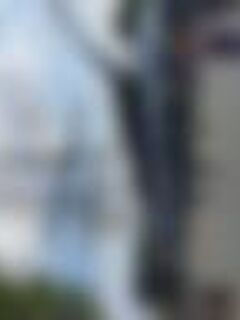 The Clan
Fab and fun day out. We choose the London Greenwich option and loved every minute. The clues took us to some wonderful nooks and…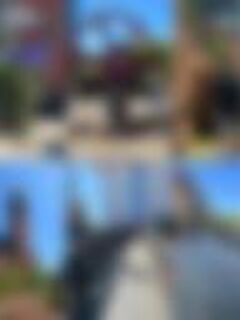 Dev
Great day exploring Manchester in the sunshine with hidden nuggets and food stops along the way! Great value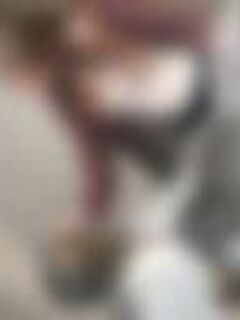 Elgoon and a Fa…
It was so much fun!
Double Trouble
A fantastic way to explore hidden gems of Mayfair!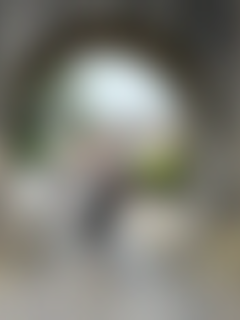 The Scooby Gang
So much fun! And a great way to discover York. I really liked the breaks built into the challenge which made it really flexible.…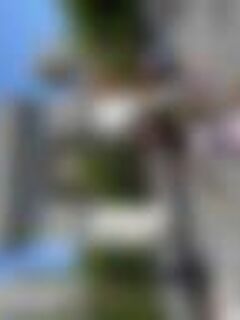 pink panthers
I had a wonderful time! My friends and I did the Murder Mystery to celebrate my birthday and it was amazing. The clues were cute…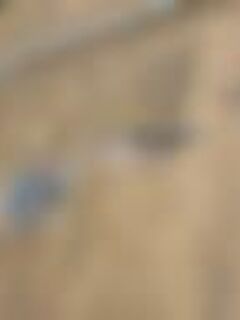 Cla(i)res
Thoroughly enjoyed this. We only got lost once. Will definitely be doing more!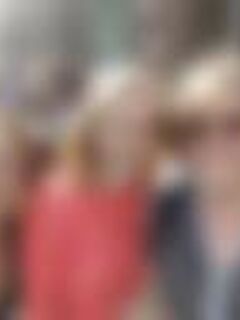 H&D
Fabulous day. Clever clues. Just the right length.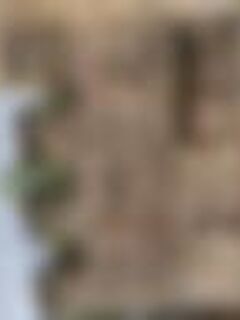 Birthday Girls
Even though I have visited Edinburgh countless times, this treasure hunt was a great way to see new parts of the city. It made u…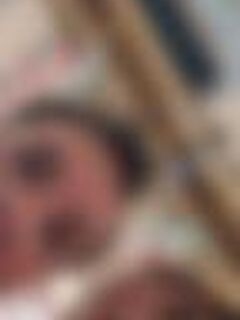 Radioactive
Had an amazing time exploring parts of the city I usually never go to! Great way to find some hidden spots and fun history!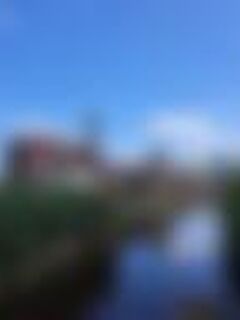 The Walkers
This is a fun interactive event. A fun way to explore a city taking you possibly to areas you haven't ventured to. It had lots o…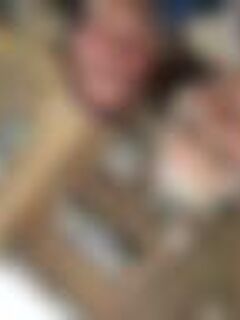 Team IP
Very, very clever. Made the brain work but in a most enjoyable way! And learnt so much! A little annoyed that we were penalised …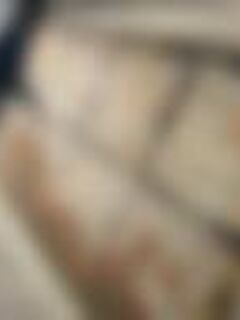 Gfpgf
We had a great time on our trail. Really got our minds working with the clever clues and also had lots of stop offs on the way. …
Bobs Burgers
Great fun afternoon - team bobs burgers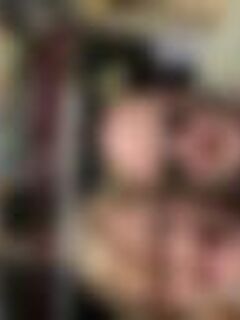 Bob&Doris
A really enjoyable way to spend a few hours in central London. Clues weren't too taxing, but did work your brain. Whilst it help…
Frantom Menace
Great idea for a birthday day out exploring a lovely part of Paris - with some history and guidance thrown in. More fun and inte…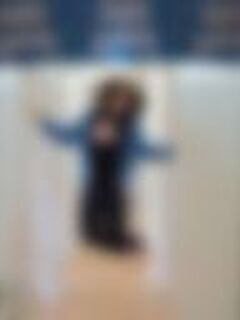 Spice Girls
I've lived in London for 11 years but I still learned so much and look forward to doing more of these in the future, it's a bril…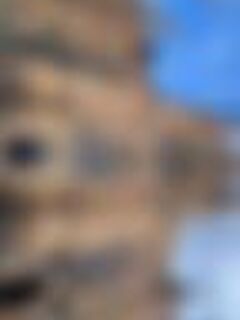 Paige Zappala
Had a really enjoyable time doing this even living in Sydney; was fun solving riddles some were decently challenging, stopped at…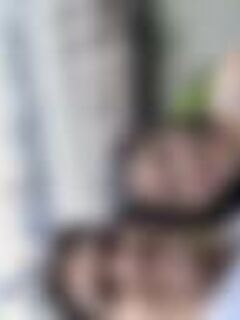 Baba Black Sheep
Great scavenger hunt!! Learned so much about the city. Thanks.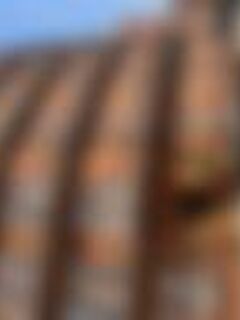 The A Team
If it wasnt for this walk tour we wouldnt have noticed so many details! We had such a nice day discovering this beautiful areaTh…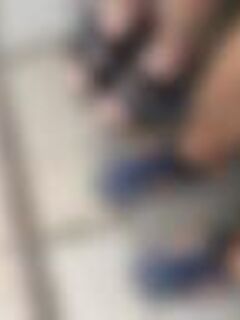 Inspector Gordo…
Top notch day out in Bristol 😁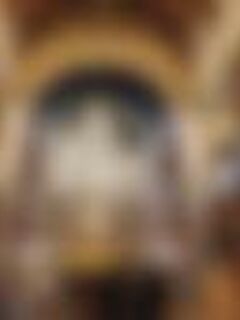 A&C
A very nice way to really discover a neighbourhood !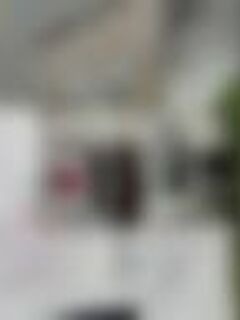 Team Martin
Loved it will definitely be doing another one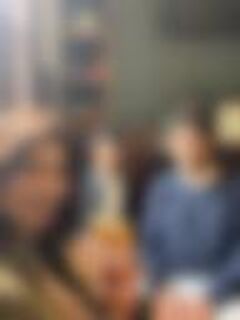 This is Us
The most fun experience, and the best birthday gift! Took us to the cutest pubs, and brought us to places we never would've foun…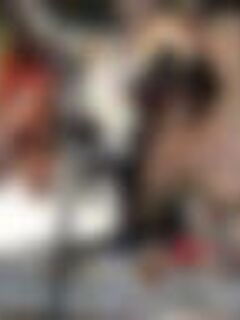 Echidnas-Katie
Loved it - fun, fun, fun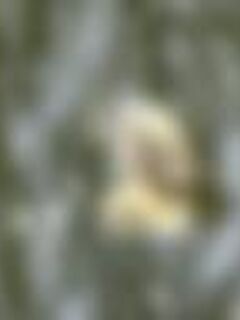 Miss Marple
Great experience.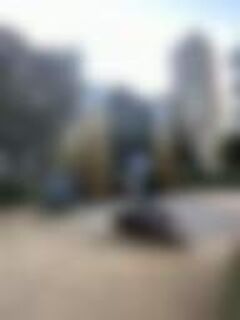 Karauna Family
The Sydney Exploration Game Pub & Coffe Stops was such a well thought out activity, perfect for family, friends or just as a cou…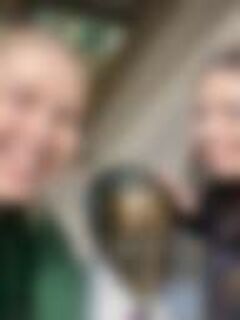 The Wilbur's
Such an awesome day. The whole experience was amazing. Highly recommend and I we will do them all.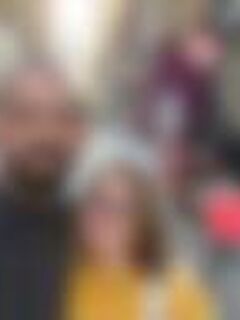 The Undecided
First time using a city days tour and loved it. Brilliant way to see parts of the city easily missed. Looking forward to trying …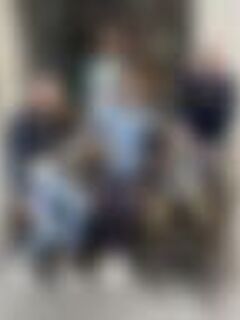 And now there w…
Fantastic way to explore a part of London we didn't know all that well. Clues made you think but not so hard you'd get lost.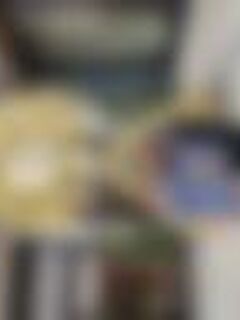 JayRei
Our team of 4 (2 adults and 2 sixteen year olds) had a great time and enjoyed seeing different bits of london. The clues were de…
Sagchesca
Very fun enjoyed it a lot!!!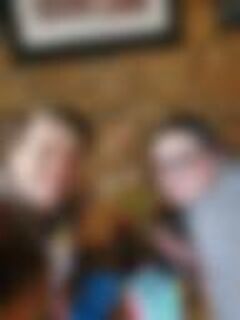 Team Tequila
We had a really great day and saw a lot of the city that we hadn't seen before. The breaks seem to be exactly at the right time,…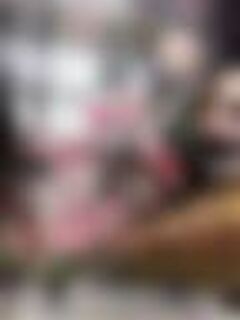 Eikanger
Had a great time in DC discovering some monuments and memorials we hadn't seen before! It kept us busy all day!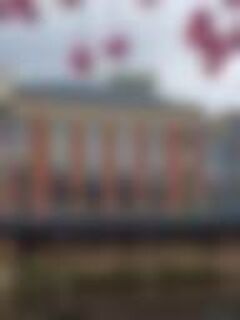 McSoane
Great experience wandering around the city we've lived in for years! Customer service was excellent after we had to change our r…
Team CM
We loved it. Myself and my wife have been to York many times and this was so enjoyable. The clues were great and sometimes easy …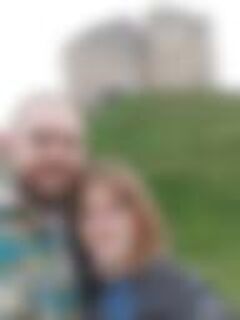 Padfield
Awesome! We had an incredibly fun time from start to finish and saw parts of the city that we've never noticed before. The insta…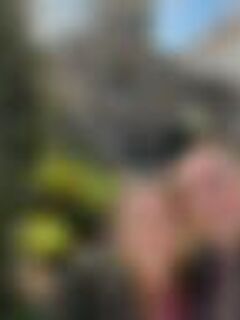 Nunns on the run
We had a great time discovering parts of London we had never seen, even though I lived there for Uni. Beautiful littles gems whi…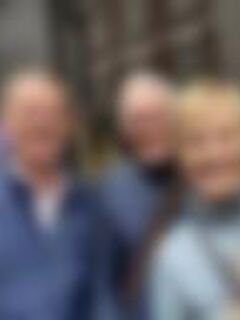 Angie's Birthda…
A great way to explore the Soho area of London and learn along the way. A fun day out enjoyed by all. Looking forward to explori…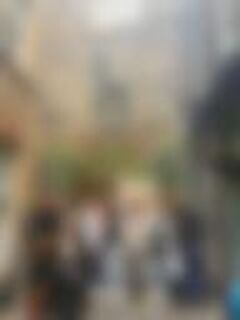 Claire's Harem
Such a different and fun thing to do! We saw areas of London we didn't know existed, the tour really takes you to some unique p…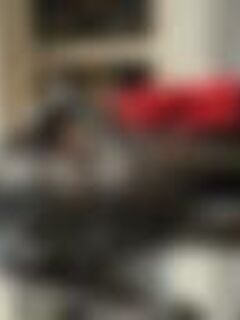 The Re-Moaners
A fun way to explore the streets that you would ordinarily not visit with the family. The clues were cleverly put together and …
Besties
Really fun, and a lovely route! The clues were easy to follow and led us around some pretty parts of Kensington and surrounding …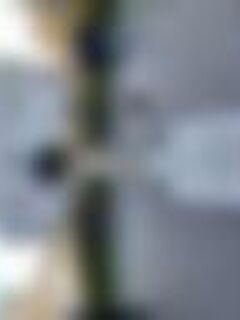 The bubsies
An amazing day out in Kensington. Explored some of the mews and saw some structures I walk by everyday but never look at! Would …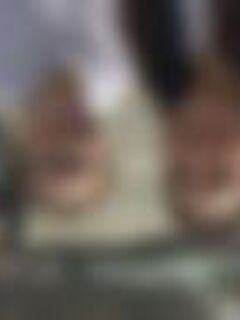 SLAY
Really fun and worth every penny! :D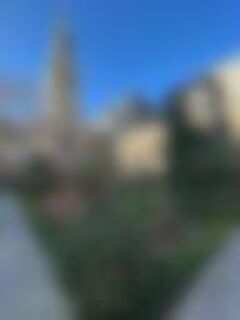 Bursliffe
Excellent way of exploring a part of the city - really interesting facts and enticing clues along the way! Really enjoyable, wou…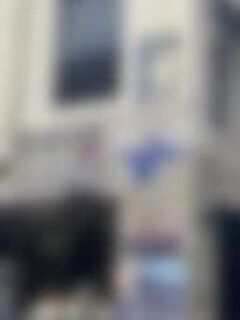 Taylor family
An excellent afternoon for kids and adults alike. Clues not too easy or hard but cryptic enough we needed one hint. Fun!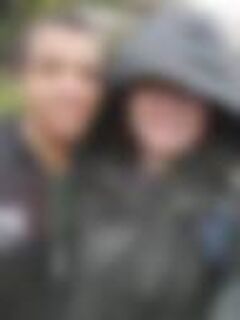 Craisy
Incredible way to get to know a new area, we did it on the first day of our holiday to get used to the area. We got to see the p…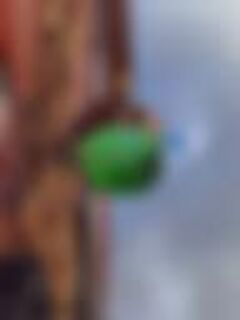 The BelliBelli …
Booked the trail 'A Rift In Time', it was such a lovely experience! This is the perfect mix of an escape room and a touristic wa…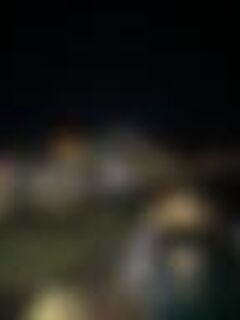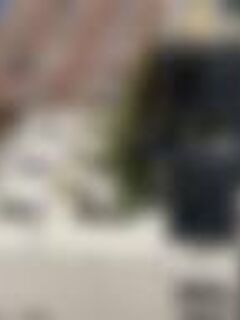 Number 9s
Fantastic Mayfair tour! Saw lots of hidden parts of the area we wouldn't normally see. Can't wait to try another one the next ti…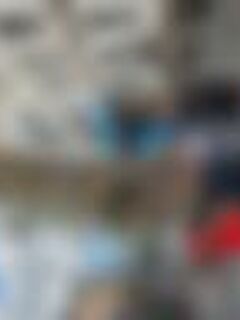 The sexy monkeys
16. Look ahead. In the words of the dragons' gate, 信 is UNDERSTAND. Which of the following is VIRTUE?1- 德2- 通3- 履The answer is 3…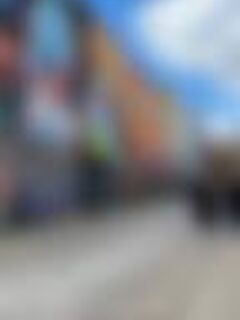 The Bromages
Great fun! The clues were challenging but not so difficult that it took us ages. Very informative & great to see parts of Shored…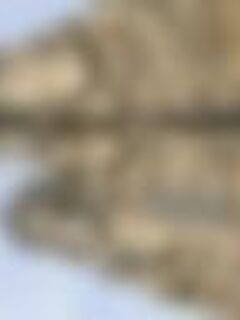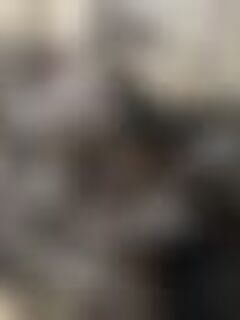 Spiky Spider
Hugely enjoyable, reasonably challenging but we did find it took longer than expected- would thoroughly recommend!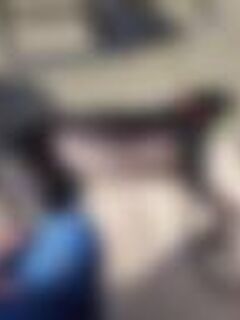 Jones'
Well, I wasn't expecting to come away from this having ecplored places I've never been to before...IN MY HOME TOWN!!!!Only one b…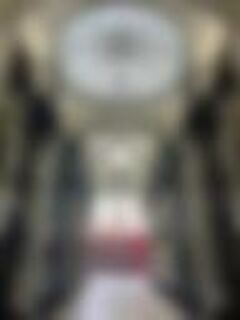 The Three Witch…
Fantastic treasure hunt. We took our parents with us and discovered new places in London together. We will definitely be doing a…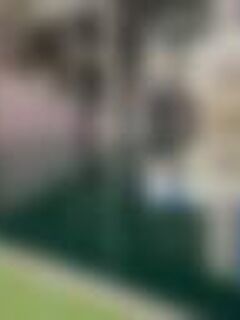 Nic's knacks
Really good fun. Saw lots more of the city than we knew about. Clues are tricky but do-able!
Team LS
Loved the hunt today, great weather, great location.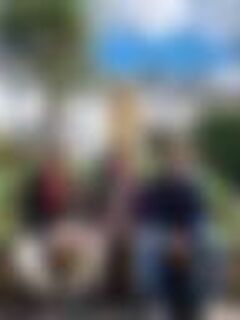 Warwick non-MBA
Amazing fun!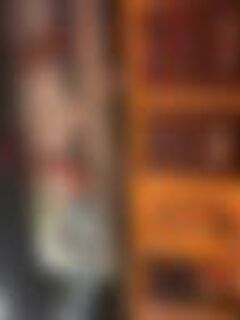 TEAM HUDDERS
A good afternoons entertainment & also learnt a few things on the way. Found it the easiest walk so far.
rats
had so much fun! this is our second hunt ! i thought i had seen london but with this hunt i've been to so many cool places i've …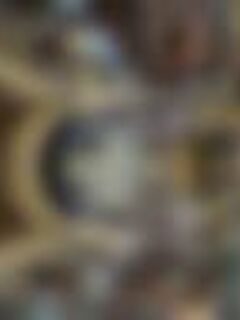 Roma
Excellent day out in Mayfair- we loved the clues and all the landmarks chosen- it's so well thought out. Just the right level of…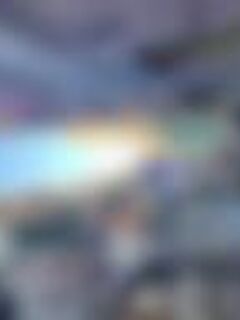 Manki
It was really really fun! Me and my boyfriend loved it, it's the perfect activity for a great day out esp with good weather. The…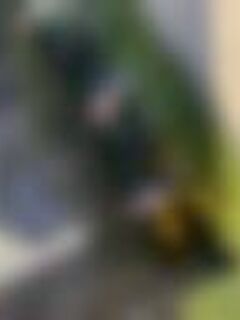 Bumble Beas
Great little day out! It was a beautiful fresh sunny day which made the clue hunting even better! ☀️ good range of difficulty on…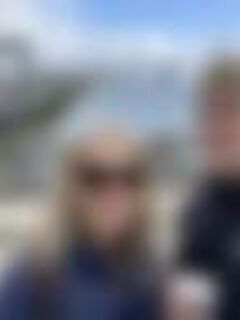 Team Slay
I had never done something quite like this and it turned out to be a great time. The clues and puzzles that were given made you …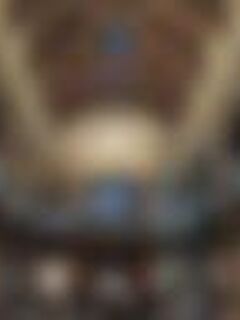 LARD17
A lovely day out! Two adults and 2 teens, all had great fun. Found some amazing new places we've never seen before despite livin…
Aphid family
Brilliant day out.Really great challenge and well worth it.If you have experience of escape rooms or treasure hunts you'll love …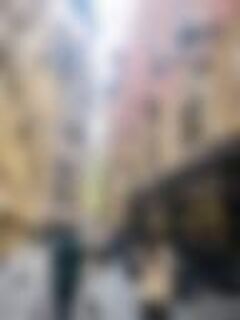 Reporting rippas
Perfect difficulty and we found lots of new places we didn't know before :) lots of fun!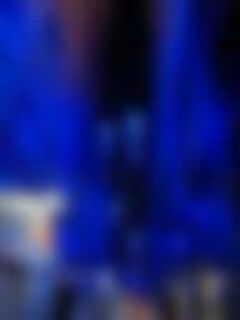 The breadeaters
It was a fun way to wonder the city. We saw some things that we wouldn't have seen otherwise. The texting mechanism worked well.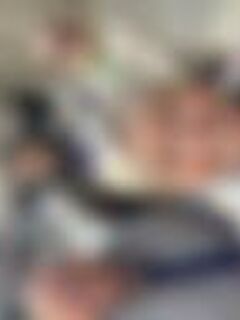 The Weekenders
What a fabulous way to spend a day in London! We needed something to do with our son & girlfriend which didn't cost the earth.…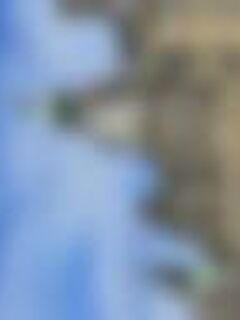 Laceys on the c…
Such a brilliant and clever concept! Me and my sister had such a fun time, and found the game was a good level of difficulty and…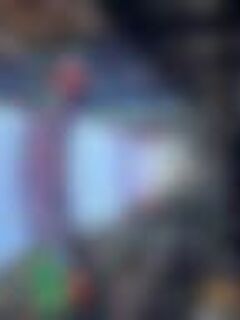 A Christmas Car…
It's amazing! Although it really did require you to have to knowledge on some dickensian novels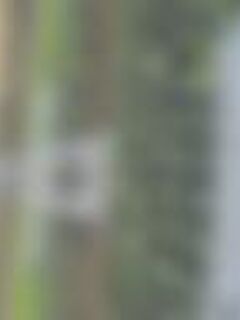 Hyde's tribe
A great way to see a city and learn some facts! Had a fantastic day 😁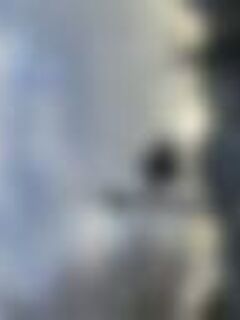 Emma's team
Excellent team day. Perfect for all ages and great for team building and sightseeing
sparky sparky b…
we had so much fun exploring the city in this unique way! there was a lot of memorials and sculptures and details on buildings o…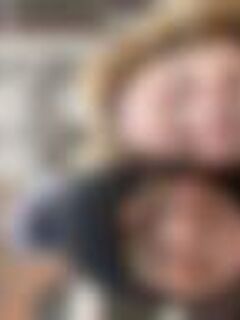 Borough Babes
Really good fun. Cleverly done. Enjoyed the exoerience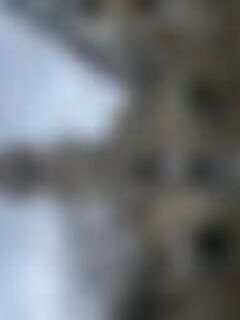 Richard Bufty
Beautiful walk and some nice pubs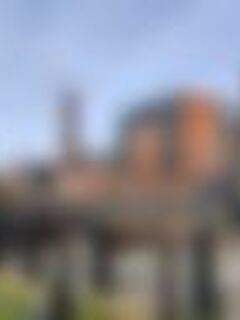 Team JK
This was an excellent way of exploring Sheffield. The route was very scenic with lots of historical information. The clues were …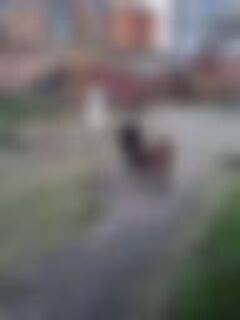 Watery jesus's
Great walking tour of Manchester with aome hidden areas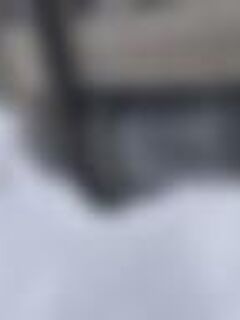 Sisters
Brilliant!!! My sister and I went yesterday on our adventure… it was so much fun… taxed the brain cells and high is always good.…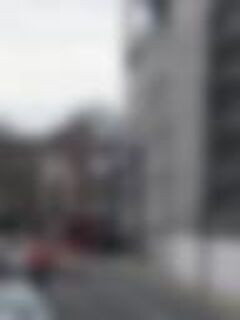 Flying Johnsons
The trail was really fun! We really enjoyed seeing parts of the city we didn't know, and wouldn't have wandered round otherwise.…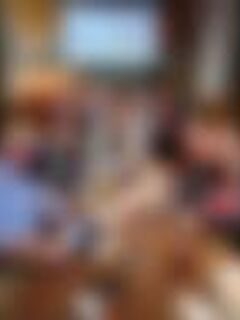 The Lovely Lill…
Loved this scavenger hunt. Was a Christmas present to the family and it was the right amount of walking for my parents and the c…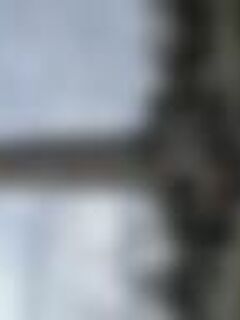 Jarvis Harper W…
Fantastic idea and thoroughly enjoyed! Felt it was the right length, had really quirky clues and would recommend to anyone!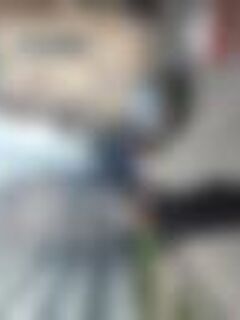 Lovely Ladies
Brilliant day and fun way to see parts of London that you otherwise wouldn't. I have worked in the City for years and this trail…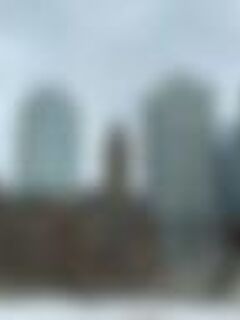 BearWhoop
This is the third time completing a trial with TheSecretCity. The first two were in London with the latest in Toronto. Each time…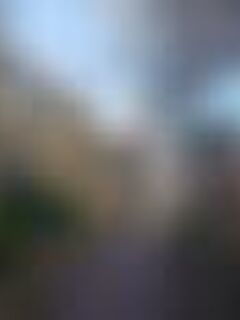 Team HF
I had such a great time exploring York and solving the clues. I found parts of York I didn't know about and had a great time exp…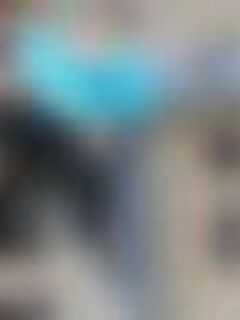 Dazed and Confu…
Great way to spend a day with friends - love the ability to stop and have breaks for lunch and drinks Really valuable you could …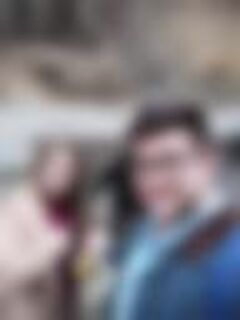 HarperJacks
Brilliant clues, I thought only 15, wasn't many but there was quite a lot in each clue! Stopped for cocktails and lunch as well.…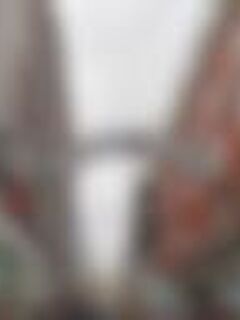 Dynamite13
Great fun. We did the "A rift in time" story around Central London, split over 2 days. It was a cool and different experience tr…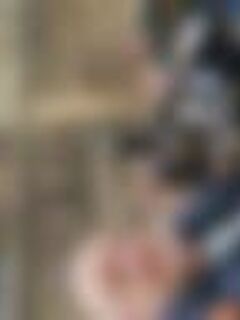 Mingo's
Very good was very enjoyable and educational for all ages , saw parts of the city that wouldn't normally see .🙌👏🙌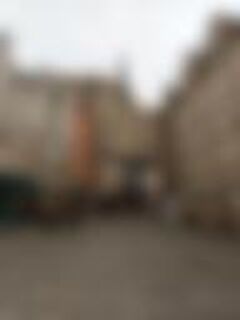 The Mad Hatters
Fantastic jaunt around Edinburgh with appropriate pub stops along the way!You see a bit of everything on the way around with opt…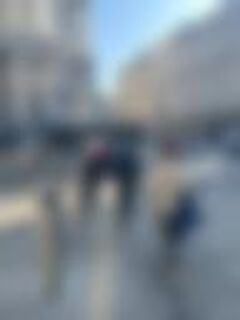 L'CHAMP
We did the All Gone South trail and it was brilliant. Only one clue stumped us and we soon got back on track with a hint. Highly…
crusty crustace…
really fun date idea!
Team Panda
So good!Perfect way to spend a day in the city and explore it's alleyways and popular sites. We also stopped at local cafes/bars…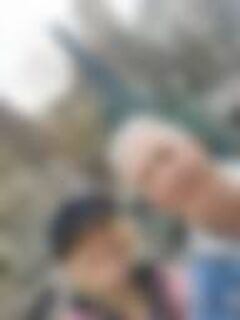 Team We're Fab
This was our second Secret City trail and it lived up to all our expectations. We did The City up against another pair. They bea…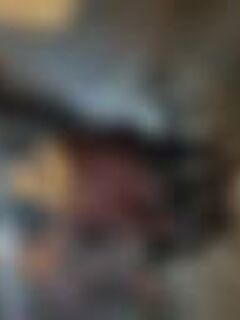 Hair to gone to…
This is our 2nd day it's was great, nice touch with the bridge, the food at the market was perfect timing. Enjoyable way to see …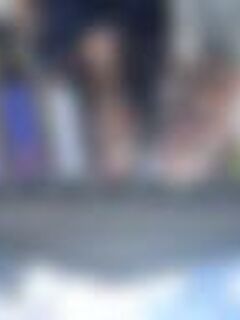 Goofy Two Shoes
Had a fantastic tour of Melbourne on this secret city mystery walk!The clues were great, not too hard and not too easy/it took u…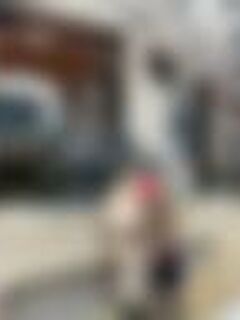 The Dullards
Fantastic day!!!! Absolutely loved it! Discovered so many places and things in London we had never seen before, or even knew exi…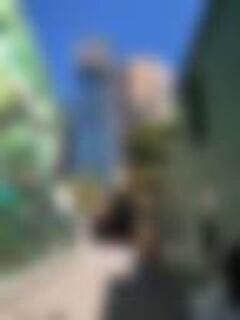 Boss Bitsch
It was really nice to explore Melbourne CBD this way and so many details that go missed even for locals are brought up which mak…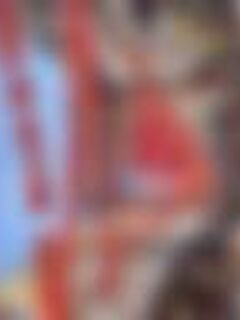 We've all got j…
Great way to see the almost forgotten parts of London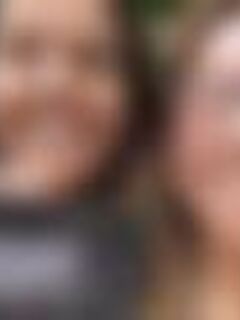 Gopiss gorls
heaps of fun, got to explore little nooks and crannies that i otherwise would've missed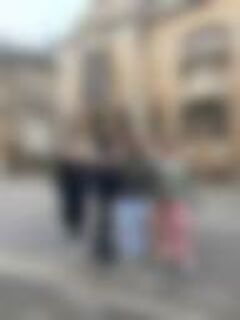 Chi Chi money
Such a fun and interesting day out, and a great way to explore Bristol! Riddles hard enough to be challenging but not impossible…
Crabag
Great way to explore the city - good exercise for the body and brain!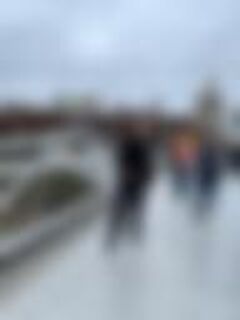 The Z Team
Great fun some clues harder than others but great way of seeing hidden parts of London.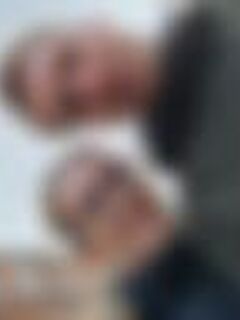 The Simpsons
Really enjoyed this. Went on a long walk around York, solving puzzles/riddles that were all linked to York. I particularly like …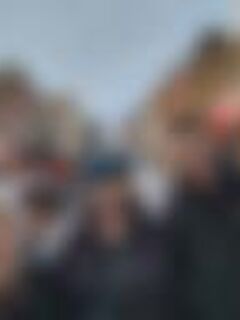 The J's
We really loved our 1st Secret city walk even though it was fairly wet. Did the one around Kensington. 2 adults and two 15 year …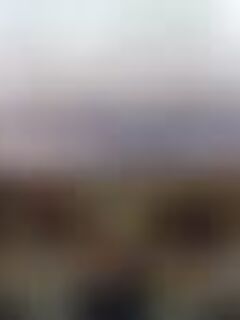 Nicolas Cage Su…
Great afternoon of fun. Got to see loads of London I didn't know about. Would highly recommend!!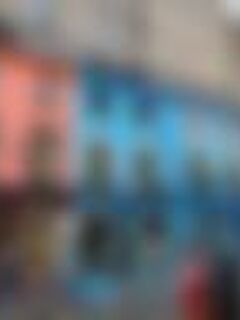 Eszti&Alex
Great way to get to know the city through fun facts. Perfect day out.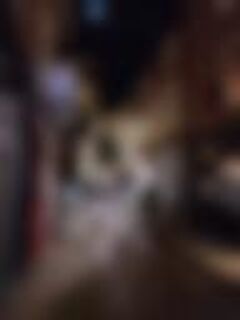 K-A-ron
Lovely tour around York, leading you down parts where you wouldn't normally go. Clever clues to figure out, abbreviations in the…
The Triumph of …
Informative and entertaining. The best hour and a half that you can spend in Greenwich.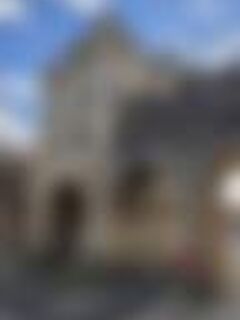 Team MD
Excellent day out with our family from down south, the last part was a little hard going with a pushchair, other than that well …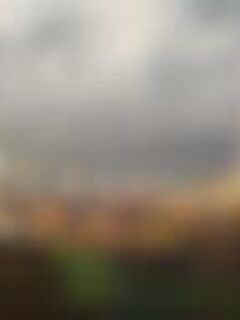 The cutty 🦈
Great experience to get to know the area of Greenwich even better!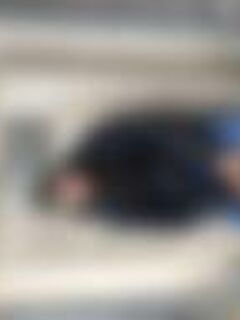 Geordie
Great day strolling round backstreets in London. Only struggled the once but the Secret teams help hit us back on track. We will…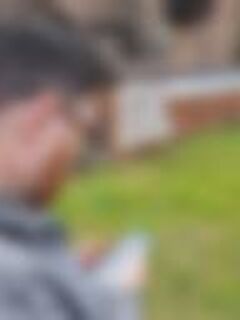 Ben & Ali
Great way to explore the city and the story is well written and challenging.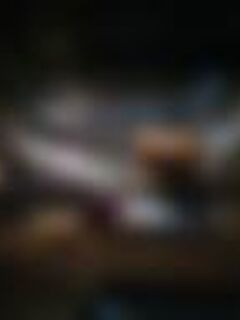 Emily & Lucien
It was a really unique and interesting date for the two of us, and we both had fun solving the puzzles! Although we've both been…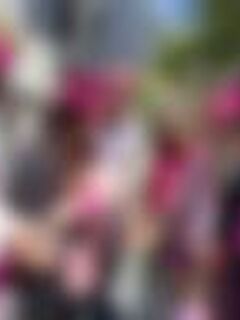 The Pink Panthe…
A good balance of walking around to sites I didn't even notice before, Pitt stops and challenges. Some of the date answers were …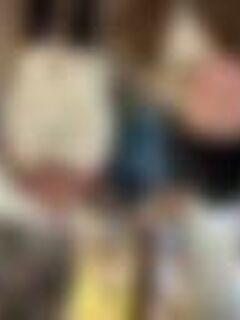 All That
Great experience!!! Amazing race without the money!!!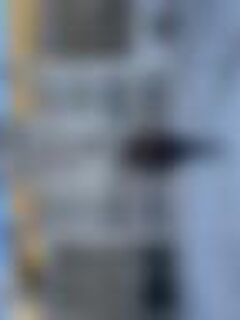 The Dynamic Duo
We absolutely loved our trail, what a wonderful way to explore London.We only had one issue and that was with the last clue whic…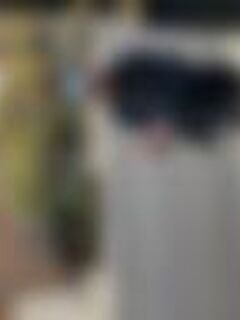 TEAMDHMB
Another enjoyable afternoon.Very interesting journey through Kensington, visiting well known landmarks & plenty of curious place…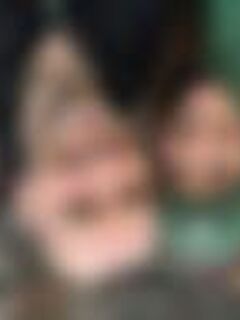 Cher the love
So much fun running around, discovering new parts of the city, enjoying clever clues and riddles along the way. We had a great t…