Top 12 Amazing London Walking Tours
Urban adventures bringing the secrets of London to life.
Work together to solve

fun challenges & puzzling clues

Guided by clues sent to your

phones

Explore London's historic landmarks and

hidden gems

Discover top-rated

pubs, bars and cafes

Compete

for top spot on the London leaderboard
Talk to us about team building options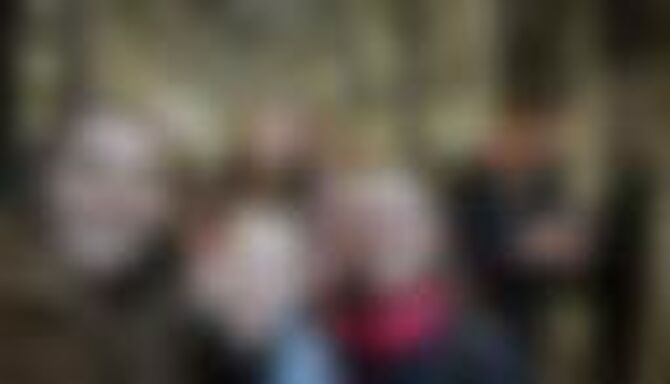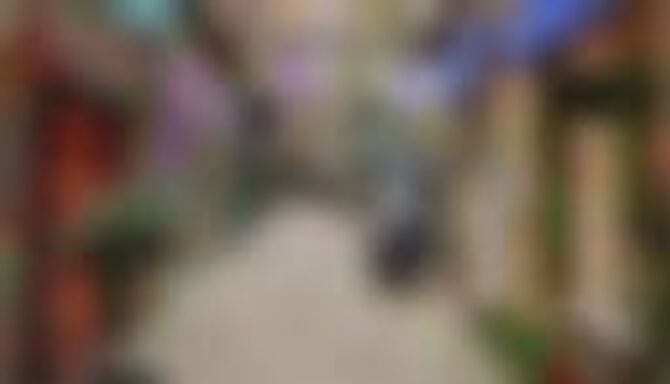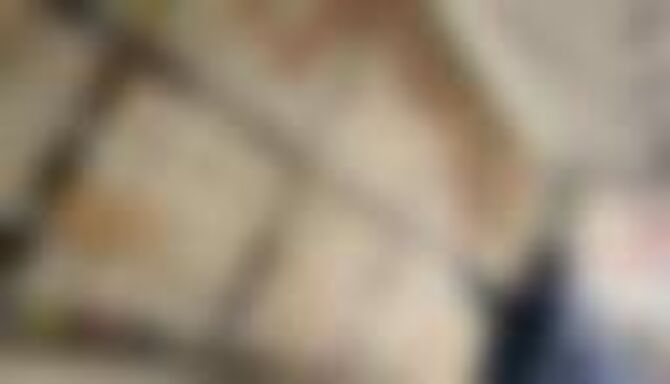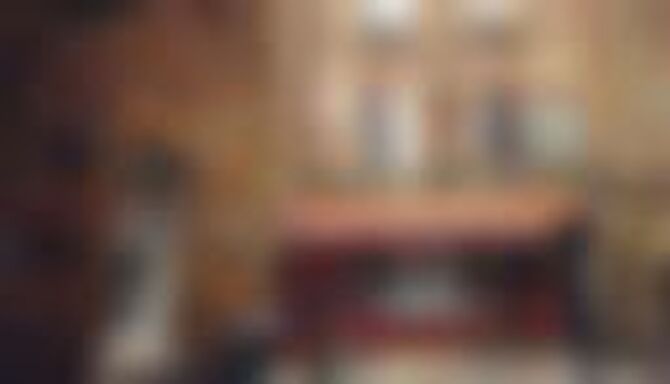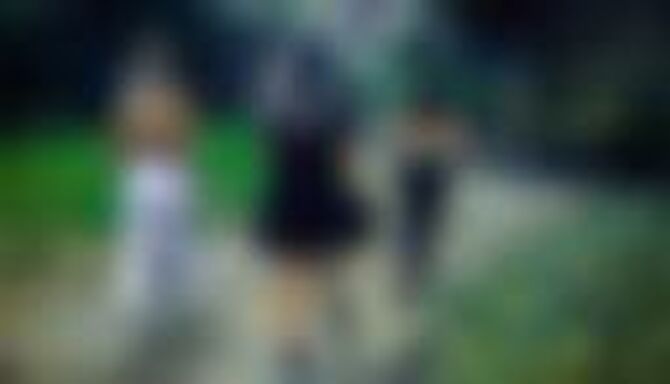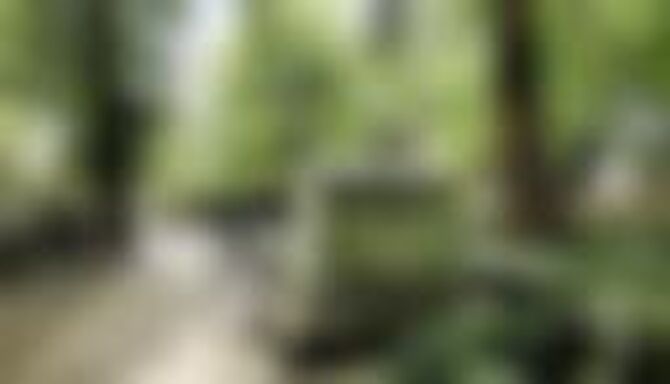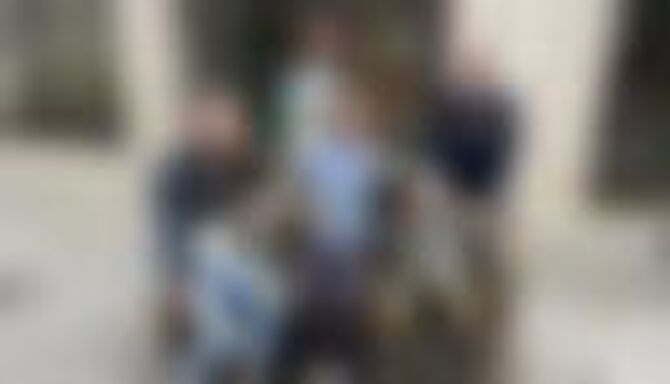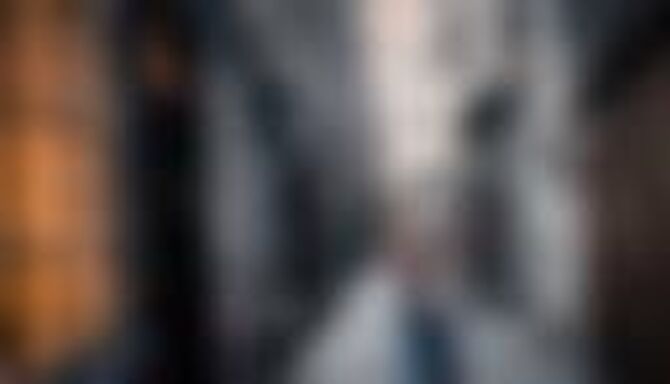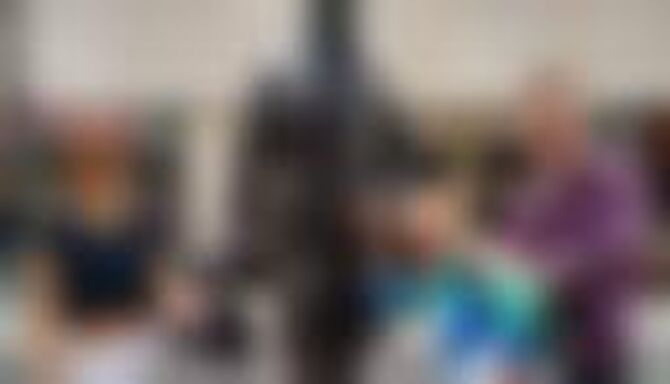 Talk to us about team building options
Next Steps
1. Select your game, pick a trail of your choice and receive your welcome email.

2. Rally your team

and enter a team name and phone number(s) into the system.

3. Receive your welcome text

, then head to the start location on a day and time of your choice.

4. Text START

to receive the first in a series of cryptic directions. Solve the puzzles to unravel your mystery.

5. Discover unique places

, the secret and hidden of your city - and great independant pubs/cafes!
Full money back guarantee
Don't have a great time?
Simply let us know why and we'll refund you in full.
Action-packed Walking Tours in London
How the London days out work
Discover London's secret places

Experience London's unique places and share stories in independent pubs & cafes, curated for each London Walking Tour.

Fun challenges

Engaging puzzles and captivating stories reveal London in a new light.

Play together or competitively

Work as a team or compete head-to-head to set the fastest time on our London leaderboard.

Fully flexible bookings

Alter your booking freely; change the date, time, number of people or chosen London Walking Tour. Even stop and start once you've begun.
Fun activity for all groups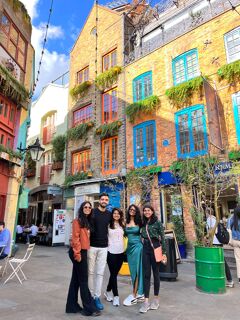 Work together with friends & family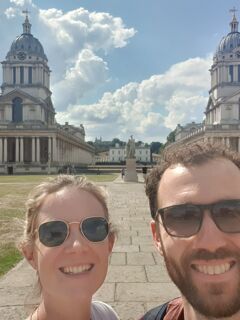 Relaxed London date treasure hunts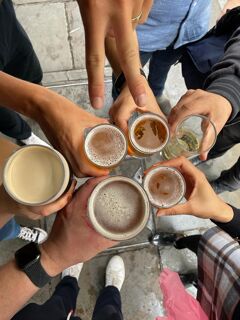 London competitive team building treasure hunts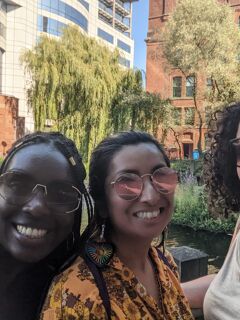 Fun-filled London hen-do treasure hunts
London Walking Tour Reviews
The great things our customers have to say about CityDays Walking Tours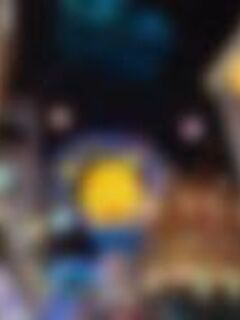 Maliboobies
A great Christmas adventure, with hints, tips and pub stops! Find bits of London you've never been and see the everyday…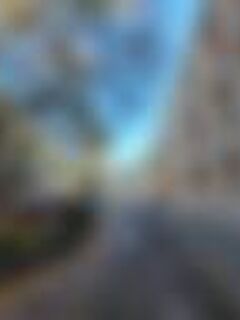 Cousins
We had great fun in Oxford following the clues and seeing little known parts of the city centre away from the crowds. I…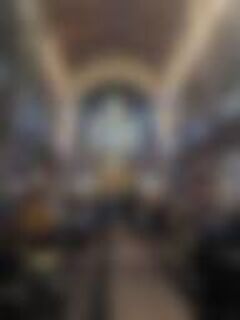 COVSGIRLZ
Brilliant day - really enjoyed it and learnt so much history at the same time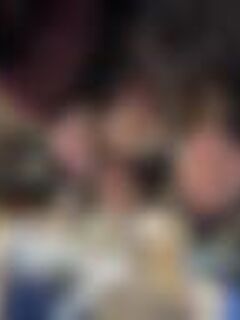 APU Relics
Really good fun and great way to spend an evening seeing the lights and sights of London. Clues really got us thinking …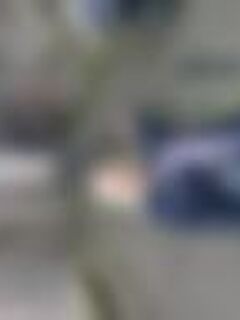 Salad and polecat
Had a great day seeing the sights of Edinburgh, clues were not too tricky and a fab way to see a new city.Will try anot…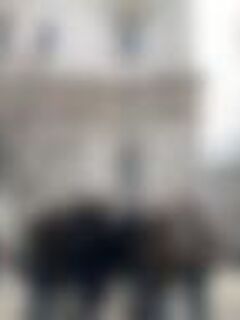 3 accountants, 2 teachers & an underwriter
Great day looking around hidden parts of London. We all enjoyed the day which was challenging but achievable.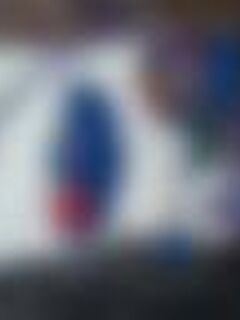 The Sibleys
A great trail today - Christmas themed and took us along loads of areas with great Christmas lights and decorations! Wo…
Team SC
Really enjoyed the day thank you!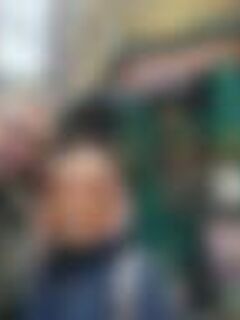 Hegatels
Fantastic couple of hours exploring a part of London we knew little about.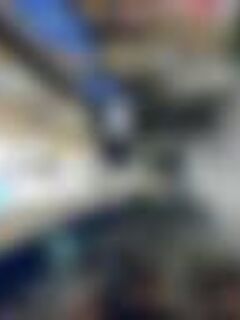 FAZZ
It was perfect! I really enjoyed this trail and learned some interest fun facts - makes you notice things you pass by e…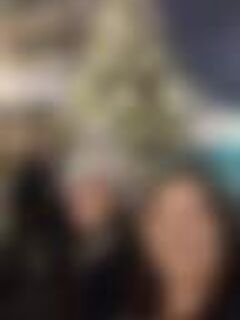 Team Awesome
Great puzzle tour around the London Christmas lights. The puzzles were just the right to stay enjoyable and solvable. T…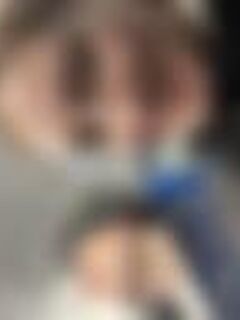 APA
Really good fun! Enjoyed the clues and the wording of them that linked to the street names etc. Good day out and walk a…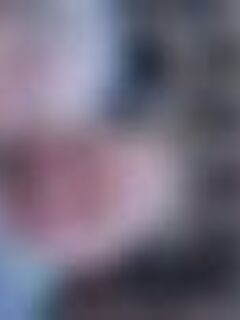 Fergie
Had a great time, it was really interesting seeing things we normally wouldn't & learning some interesting facts. Our s…
Vivi
We had great time on the Claus & effect! It took us almost 3 hours, and took us around London. Highly recommended.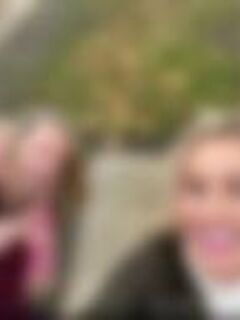 Nicky
We absolutely loved the Shoreditch Shuffle - so much fun and we look forward to booking another City Days day out soon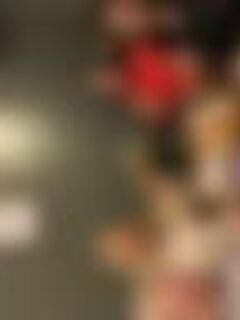 BSL
Excellent day, our group learnt things about York we didn't know before. The food was varied and delicious, and local e…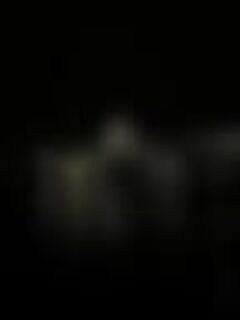 Sheikh Weatherface & Wife
Amazing day - saw parts of London we never would have otherwise. Booking our next one soon!!!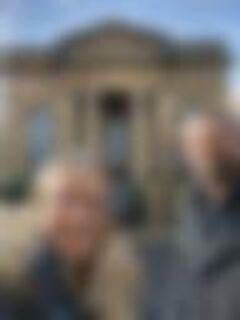 The Smiths
Great day out, we had fun seeing the city from a different perspective.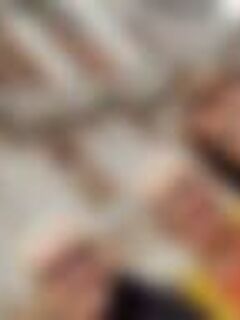 2023 London Walkers
What a fabulous day we had. We learnt a lot, found hidden gems & loved solving the clues. The historical facts were rea…
Ready?
Book your Walking Tour today
Our London walking tours take you around city highlights like St Paul's Cathedral and the Tower of London, as well as hidden gems such as one of Charles Dickens' favourite pubs. Plus, we pack in plenty of great pub, bar and café stops along the way. 
Walking tours are one of the best ways to explore the city and find remarkable places off the beaten track. Get ready for an unforgettable London walking tour adventure!
---

8 Top London Walking Tours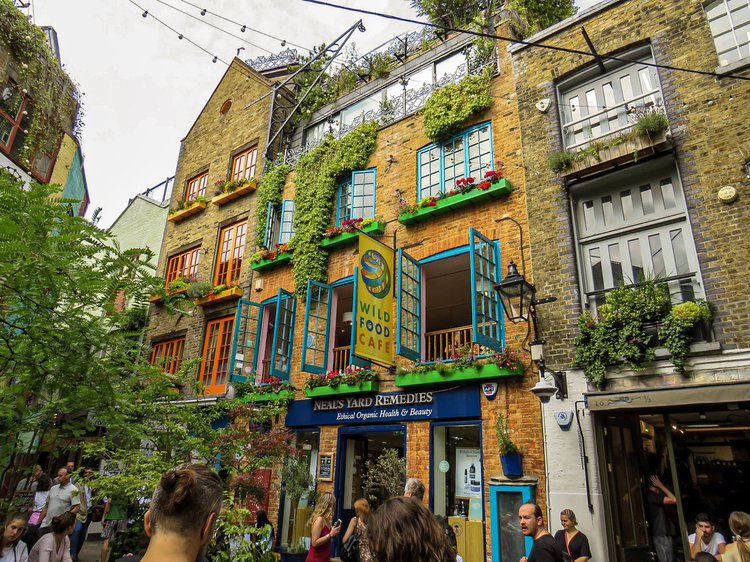 A blend of iconic landmarks and tucked away treasures, Secrets of the Squares is one of our most sought-after London walking tours. Navigate Central London's most well-trodden streets while discovering its best-kept secrets. 
Even if you think you've seen Piccadilly Circus, The Mall, Trafalgar Square, Covent Garden, Soho and Chinatown before – prepare to be amazed at the many curiosities concealed within Central London.
Perfect for:

First-time tourists in London
Returning tourists who missed key sights
Newly-arrived residents in Central London
People looking for unique things to do in Central London
Put your posh pants on and explore one of the world's most expensive districts, Mayfair.
A Forbidden Fayre is a London walking tour that takes you through the high-class haunts of Mayfair, packed with puzzles and tantalising tales about some of the district's biggest characters. 
Add your footprints to the plush pavements that have graced no less than Hendrix and Handel, an American president and even a Victorian dandy who used to wash his boots with champagne. Mayfair - more than just a Monopoly square!
Perfect for:

First-time and returning tourists to London
Trivia fanatics
Exploring secret places in London
Venturing through London's ritziest neighbourhoods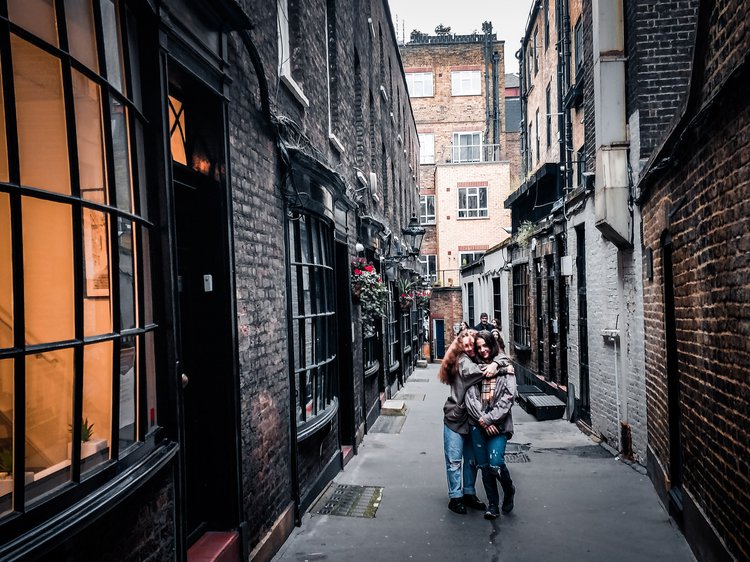 One of the best secret London walks for armchair detectives and Victorian history enthusiasts, A Rift in Time is a London walking tour that allows you to experience time travel as well as a Dickensian adventure of your very own through Covent Garden. 
Tiptoe through a narrative walking tour packed with puzzles and clues, all the while pursuing a mysterious stranger. Who is he – a victim or a villain? You decide, all the while soaking up enigmatic passages, historic arcades and, of course, plenty of charming pubs along the way.
Perfect for:

Fans of Dickens and Victorian London
Team-building activities
Amateur sleuths who love a gripping storyline
Families and friends looking for unique things to do in London
Exploring secret places in London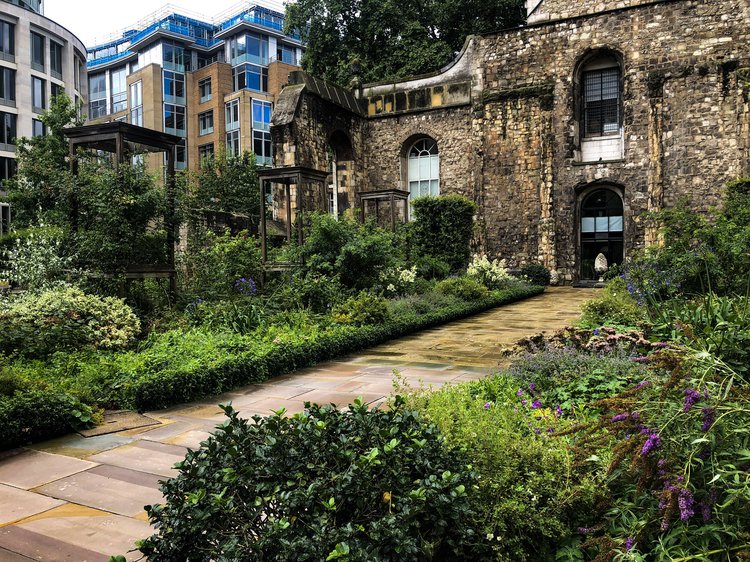 Ah, Londinium! This City of London Walking Tour absorbs 2000 years' worth of London history into just a few hours (2.5 - 3.5 hrs). The City of London is the original core of the UK's capital and received its nickname, The Square Mile, from the Romans. 
Fun fact: The Roman word for "mile" derives from "mille passus" or "one thousand paces". 
One of the best outdoor activities in London, this interactive walking tour takes you on a puzzle-filled adventure from St. Paul's Cathedral to the Tower of London, past historic inns and even includes an Ancient Roman amphitheatre.
Perfect for:

First-time and returning tourists
Family and friend group activities in London
Exploring historic sites in a novel way
Seeing Central London's major and hidden sites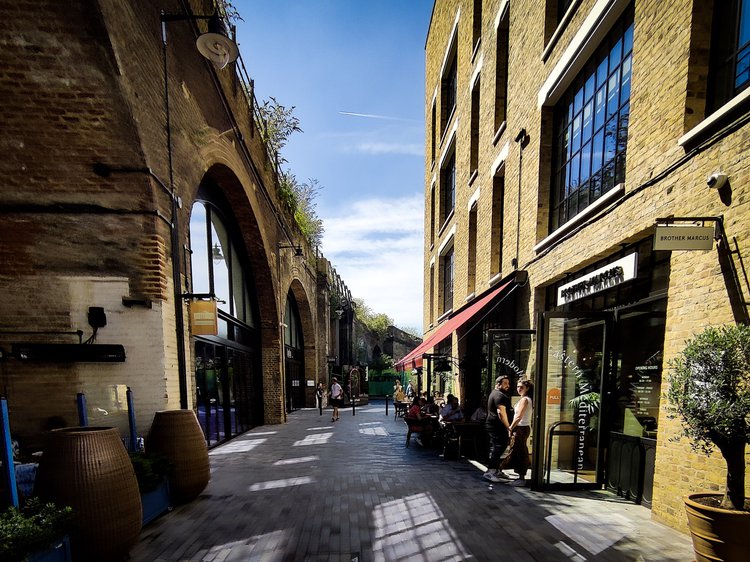 For those looking to uncover London's secrets south of the Thames, All Gone South is a walking tour that takes you through London's Most Historic Borough (it was founded in 880 by the Anglo-Saxon King Alfred). Discover South London hidden gems tucked beside iconic landmarks such as the Tate Modern art gallery as you decipher clues to take you around Medieval London's hedonist haven. 
All Gone South is a great way to experience alternative London attractions, taking in historical and arty points of interest. There's something for everyone to enjoy, especially foodies who will appreciate the many eateries, food vendors and pubs dotted along the way.
Perfect for:

Getting to know South London's hidden gems
People interested in Medieval history
Exploring historic sites in a novel way
Modern Art enthusiasts
Culinary connoisseurs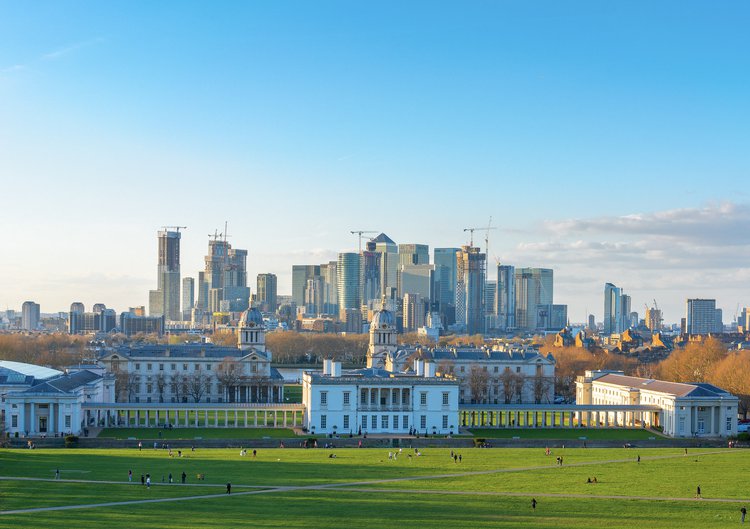 Although it's tucked away in south-east London, Greenwich should be at the top of your London walking tours list. Not only does it have Royal connections (both Henry VIII and his daughter Elizabeth I were born at Greenwich Palace, now the Old Royal Naval College), but it's also home to time itself! 
Greenwich Guile is one of the best secret London walks for exploring an alternative area of London. It allows you to take a wander through London's lesser-known attractions, picking up tidbits of maritime, Victorian and local history as you decipher cryptic clues in one of the capital's greenest areas. There's art, architecture and, of course, a visit to an excellent Victorian pub along the way.
Perfect for:

Tourists who want to expand their knowledge of London
Family and friend groups who love the outdoors
People who thrive in green spaces
Maritime history lovers
Getting acquainted with royal history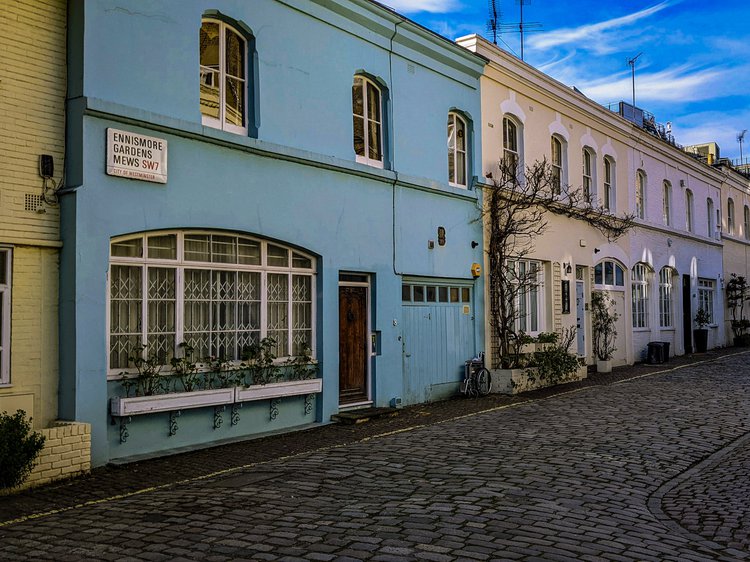 Popular with the rich and famous, Kensington is a ritzy suburb full of quirks and curios. Despite its fame for being home to some of London's most iconic museums including the V&A, Sambourne House and the Natural History Museum, Kensington is crammed with hidden gardens, remarkable oddities like headless lampposts and stories of Cold War espionage.
Mysterious Mews is a must for anyone who enjoys going beyond the obvious and delving deeper into local intrigues while never being too far from London's notorious hotspots. Ideal for small or large groups, this London walking tour will test your ability to crack puzzles and pay attention to the finer details of Kensington.
Perfect for:

Small or large groups
Tourists looking to expand their knowledge of London
Families (there are lots of great museums and child-friendly eateries along the trail)
Pub-lovers 
Residents of London
Celebrity spotters (Who knows who you'll spot along the way!)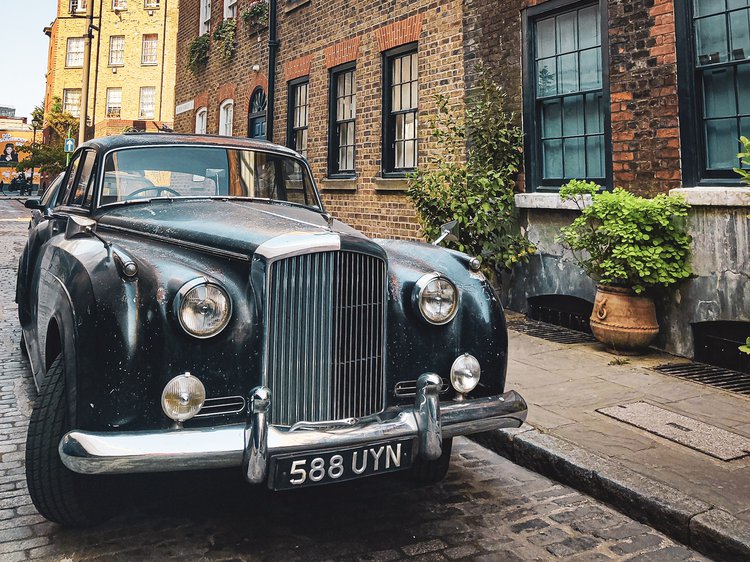 If your heart beats for art, there's no better London walking tour than the Shoreditch Shuffle. 
Formerly known as one of London's most debauched neighbourhoods, Shoreditch has undergone an incredible transformation. It's hard to believe that just a hundred years ago, Shoreditch was one of the poorest neighbourhoods in London where many were living without basic amenities. 
This trail is an excellent balance of high and low brow: you'll see incredible pieces of modern art, colourful murals and walk through the burial grounds of resting literary giants, as well as the chance to dip your toes into Shoreditch's wartime secrets and experience some of the best eateries in London's East end.
Perfect for:
First-time and returning tourists
Art lovers 
Fans of modern history
Residents of London
Sampling independently run pubs, cafés and street food

Summary: The Best Way to Join the Top Secret London walks
There you have it - 8 Top London walking tours to suit everyone. Whichever route you end up taking, you can be sure that you'll be experiencing some of the best outdoor activities in London. Whether it's a London history tour you're after or you're on a mission to discover secret places in London, you're guaranteed to have a great time.
It takes less than two minutes to book your walking tour with us. Simply click the book tickets button at the top of our page, or any of the links in the article above.

And don't forget, you're in charge! You pick the day, time, who you play with and how you receive your messages. If you get stuck, you can always ask for a handy hint.

Answers to any questions you have can be found on our FAQ page or contact us to talk about a walking tour for corporate team building in London.
Finally, don't forget you'll find us in cities all over the world. Wherever you are, we've got places to take you.
Speak to a human
Social
© 2023, CityDays, Lattice Ltd. All rights reserved.