Our London walking tours take you around city highlights like St Paul's Cathedral and the Tower of London, as well as hidden gems such as one of Charles Dickens' favourite pubs. Plus, we pack in plenty of great pub, bar and café stops along the way. 
Walking tours are one of the best ways to explore the city and find remarkable places off the beaten track. Get ready for an unforgettable London walking tour adventure!
---

8 Top London Walking Tours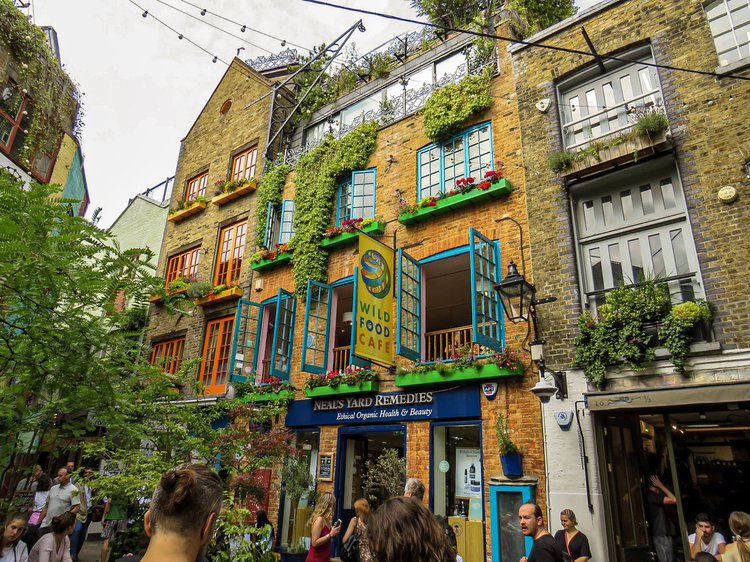 A blend of iconic landmarks and tucked away treasures, Secrets of the Squares is one of our most sought-after London walking tours. Navigate Central London's most well-trodden streets while discovering its best-kept secrets. 
Even if you think you've seen Piccadilly Circus, The Mall, Trafalgar Square, Covent Garden, Soho and Chinatown before – prepare to be amazed at the many curiosities concealed within Central London.
Perfect for:

First-time tourists in London
Returning tourists who missed key sights
Newly-arrived residents in Central London
People looking for unique things to do in Central London
Put your posh pants on and explore one of the world's most expensive districts, Mayfair.
A Forbidden Fayre is a London walking tour that takes you through the high-class haunts of Mayfair, packed with puzzles and tantalising tales about some of the district's biggest characters. 
Add your footprints to the plush pavements that have graced no less than Hendrix and Handel, an American president and even a Victorian dandy who used to wash his boots with champagne. Mayfair - more than just a Monopoly square!
Perfect for:

First-time and returning tourists to London
Trivia fanatics
Exploring secret places in London
Venturing through London's ritziest neighbourhoods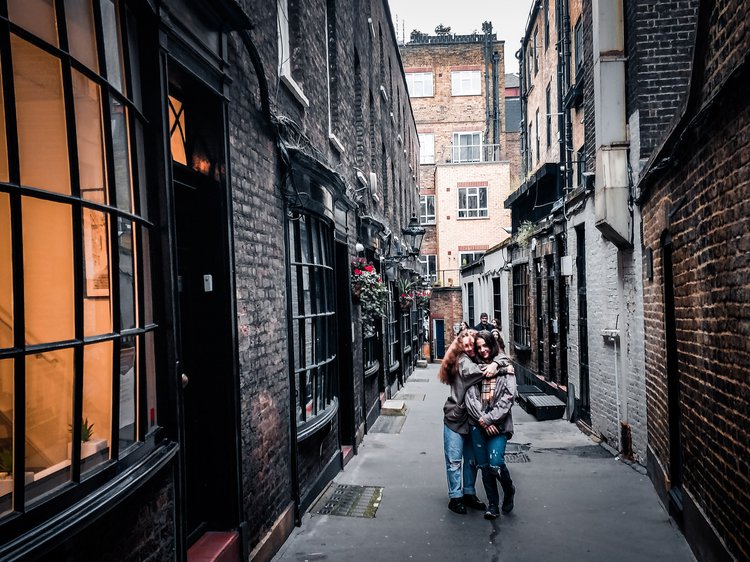 One of the best secret London walks for armchair detectives and Victorian history enthusiasts, A Rift in Time is a London walking tour that allows you to experience time travel as well as a Dickensian adventure of your very own through Covent Garden. 
Tiptoe through a narrative walking tour packed with puzzles and clues, all the while pursuing a mysterious stranger. Who is he – a victim or a villain? You decide, all the while soaking up enigmatic passages, historic arcades and, of course, plenty of charming pubs along the way.
Perfect for:

Fans of Dickens and Victorian London
Team-building activities
Amateur sleuths who love a gripping storyline
Families and friends looking for unique things to do in London
Exploring secret places in London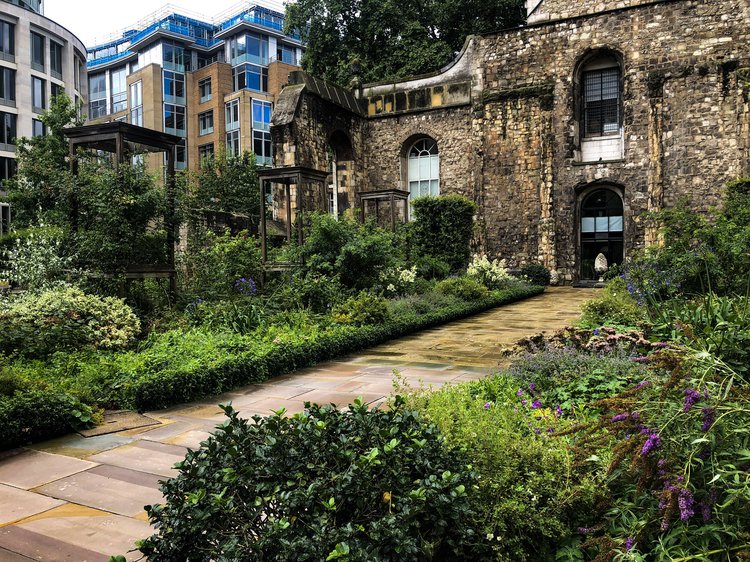 Ah, Londinium! This City of London Walking Tour absorbs 2000 years' worth of London history into just a few hours (2.5 - 3.5 hrs). The City of London is the original core of the UK's capital and received its nickname, The Square Mile, from the Romans. 
Fun fact: The Roman word for "mile" derives from "mille passus" or "one thousand paces". 
One of the best outdoor activities in London, this interactive walking tour takes you on a puzzle-filled adventure from St. Paul's Cathedral to the Tower of London, past historic inns and even includes an Ancient Roman amphitheatre.
Perfect for:

First-time and returning tourists
Family and friend group activities in London
Exploring historic sites in a novel way
Seeing Central London's major and hidden sites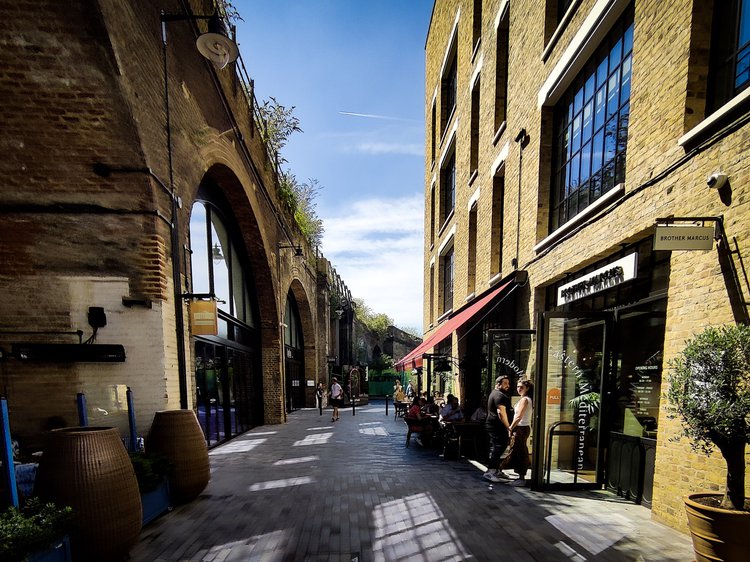 For those looking to uncover London's secrets south of the Thames, All Gone South is a walking tour that takes you through London's Most Historic Borough (it was founded in 880 by the Anglo-Saxon King Alfred). Discover South London hidden gems tucked beside iconic landmarks such as the Tate Modern art gallery as you decipher clues to take you around Medieval London's hedonist haven. 
All Gone South is a great way to experience alternative London attractions, taking in historical and arty points of interest. There's something for everyone to enjoy, especially foodies who will appreciate the many eateries, food vendors and pubs dotted along the way.
Perfect for:

Getting to know South London's hidden gems
People interested in Medieval history
Exploring historic sites in a novel way
Modern Art enthusiasts
Culinary connoisseurs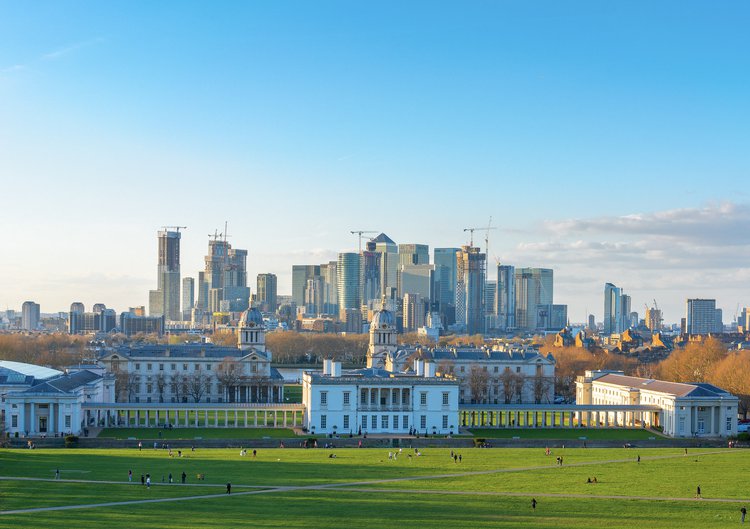 Although it's tucked away in south-east London, Greenwich should be at the top of your London walking tours list. Not only does it have Royal connections (both Henry VIII and his daughter Elizabeth I were born at Greenwich Palace, now the Old Royal Naval College), but it's also home to time itself! 
Greenwich Guile is one of the best secret London walks for exploring an alternative area of London. It allows you to take a wander through London's lesser-known attractions, picking up tidbits of maritime, Victorian and local history as you decipher cryptic clues in one of the capital's greenest areas. There's art, architecture and, of course, a visit to an excellent Victorian pub along the way.
Perfect for:

Tourists who want to expand their knowledge of London
Family and friend groups who love the outdoors
People who thrive in green spaces
Maritime history lovers
Getting acquainted with royal history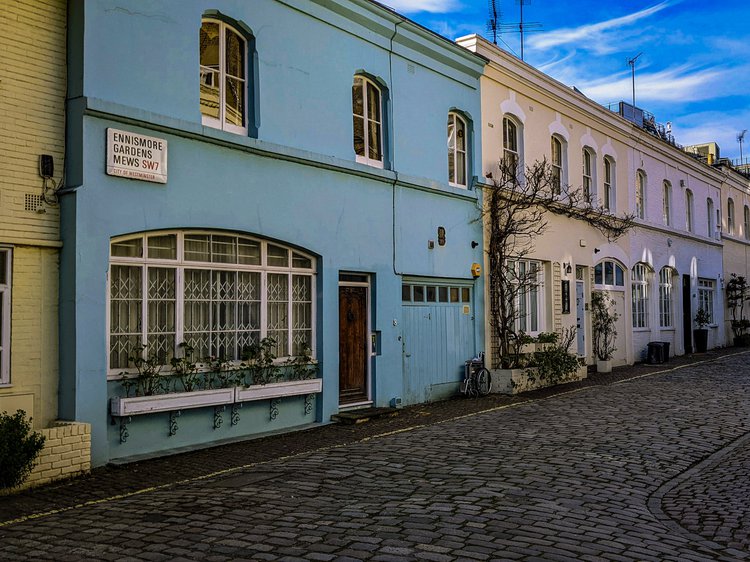 Popular with the rich and famous, Kensington is a ritzy suburb full of quirks and curios. Despite its fame for being home to some of London's most iconic museums including the V&A, Sambourne House and the Natural History Museum, Kensington is crammed with hidden gardens, remarkable oddities like headless lampposts and stories of Cold War espionage.
Mysterious Mews is a must for anyone who enjoys going beyond the obvious and delving deeper into local intrigues while never being too far from London's notorious hotspots. Ideal for small or large groups, this London walking tour will test your ability to crack puzzles and pay attention to the finer details of Kensington.
Perfect for:

Small or large groups
Tourists looking to expand their knowledge of London
Families (there are lots of great museums and child-friendly eateries along the trail)
Pub-lovers 
Residents of London
Celebrity spotters (Who knows who you'll spot along the way!)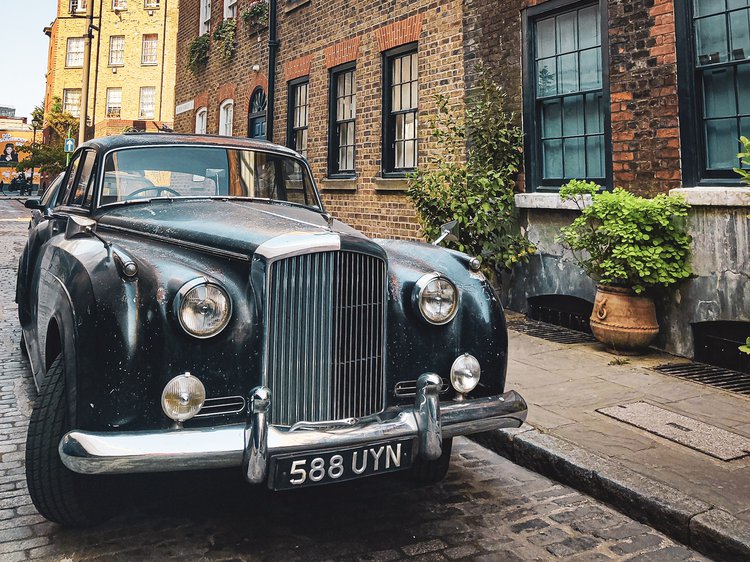 If your heart beats for art, there's no better London walking tour than the Shoreditch Shuffle. 
Formerly known as one of London's most debauched neighbourhoods, Shoreditch has undergone an incredible transformation. It's hard to believe that just a hundred years ago, Shoreditch was one of the poorest neighbourhoods in London where many were living without basic amenities. 
This trail is an excellent balance of high and low brow: you'll see incredible pieces of modern art, colourful murals and walk through the burial grounds of resting literary giants, as well as the chance to dip your toes into Shoreditch's wartime secrets and experience some of the best eateries in London's East end.
Perfect for:
First-time and returning tourists
Art lovers 
Fans of modern history
Residents of London
Sampling independently run pubs, cafés and street food

Summary: The Best Way to Join the Top Secret London walks
There you have it - 8 Top London walking tours to suit everyone. Whichever route you end up taking, you can be sure that you'll be experiencing some of the best outdoor activities in London. Whether it's a London history tour you're after or you're on a mission to discover secret places in London, you're guaranteed to have a great time.
It takes less than two minutes to book your walking tour with us. Simply click the book tickets button at the top of our page, or any of the links in the article above.

And don't forget, you're in charge! You pick the day, time, who you play with and how you receive your messages. If you get stuck, you can always ask for a handy hint.

Answers to any questions you have can be found on our FAQ page or contact us to talk about a walking tour for corporate team building in London.
Finally, don't forget you'll find us in cities all over the world. Wherever you are, we've got places to take you.
The great things our customers have to say about CityDays Walking Tours

Clueless
We loved this activity! The clues are clever and lead to interesting historical people and places. We saw things we'd n…

David G
We all had a lot of fun yesterday. We did the Kensington trail and it took us about two hours and 15 minutes to complet…

CoffeeFirst!
Great experience. A lot of fun running around Melbourne solving riddles and figuring out clues. Perfect amount of break…

ROM
What a brilliant way to discover London…even as a Londoner! Highly recommend this one although in some instances it'll …

Trash Ketchum & Co.
We had a great time! The trail is probably more challenging for tourists or people new to the city, but it was nice to …

The Clan
Fab and fun day out. We choose the London Greenwich option and loved every minute. The clues took us to some wonderful …

Dev
Great day exploring Manchester in the sunshine with hidden nuggets and food stops along the way! Great value

Elgoon and a Fat guy
It was so much fun!

Double Trouble
A fantastic way to explore hidden gems of Mayfair!

The Scooby Gang
So much fun! And a great way to discover York. I really liked the breaks built into the challenge which made it really …

pink panthers
I had a wonderful time! My friends and I did the Murder Mystery to celebrate my birthday and it was amazing. The clues …

Cla(i)res
Thoroughly enjoyed this. We only got lost once. Will definitely be doing more!

H&D
Fabulous day. Clever clues. Just the right length.

Birthday Girls
Even though I have visited Edinburgh countless times, this treasure hunt was a great way to see new parts of the city. …

Radioactive
Had an amazing time exploring parts of the city I usually never go to! Great way to find some hidden spots and fun hist…

The Walkers
This is a fun interactive event. A fun way to explore a city taking you possibly to areas you haven't ventured to. It h…

Team IP
Very, very clever. Made the brain work but in a most enjoyable way! And learnt so much! A little annoyed that we were p…

Gfpgf
We had a great time on our trail. Really got our minds working with the clever clues and also had lots of stop offs on …

Bobs Burgers
Great fun afternoon - team bobs burgers

Bob&Doris
A really enjoyable way to spend a few hours in central London. Clues weren't too taxing, but did work your brain. Whils…
Contact us
Social
© 2023, CityDays, Lattice Ltd. All rights reserved.