The History Of Adams Morgan
The Historic Owners Of The Land
The land that Adams Morgan is situated on is the historic home of the Nacotchtank tribe. The Nacotchtank were a prosperous tradesfolk that were driven from their home by an allied force of colonists and rival tribesmen in 1622.
The survivors were displaced once again in the 1660s. Their numbers having been ravaged by European diseases, they decamped to Anacostine Island (now Theodore Roosevelt Island) in 1668.
In 1697 the remaining population allied with the larger Piscataway tribe and relocated north to Pennsylvania.
Adams Morgan In Colonial Times
Europeans established the colony of Maryland (now Washington DC) on Nacotchtank land in 1632. When, in 1790, DC was created, the land Adams Morgan now stands on was owned by Robert Peter and Anthony Holmead. As its population grew it was subdivided into estates and purchased by wealthy residents.
This trend continued over the years that followed and, by the early 20th century, the area had grown into a populous middle to upper class neighbourhood.
During the world wars however many of its grand houses and apartments were subdivided into rooming houses for military personnel. This unwittingly paved the way for a thriving new Adams Morgan.
Diversity And Culture Come To Adams Morgan
Once WW2 was over these rooming houses became surplus to military requirement. They were sold and rented cheap, many to hispanic and African American people, as well as to artists and activists.
This lead to the neighbourhood becoming more diverse and progressive than your average 1950s DC suburb. Following the Bolling v. Sharpe ruling of 1954, which prohibited the segragation of DC schools, two Adams Morgan schools (the all-black 'Thomas P Morgan Elementary' and the all-white 'John Quincy Adams Elementary) merged, giving the area its name.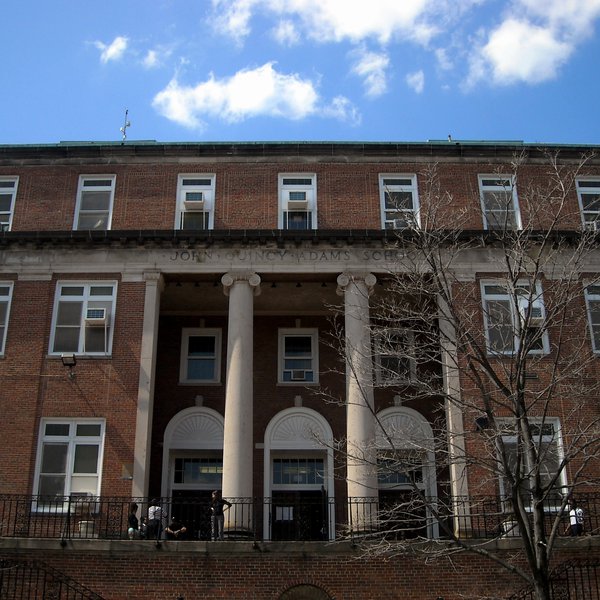 In the 1970s, Adams Morgan saw rapid cultural growth, the number of restaurants and clubs ballooning. One such club, the blues and jazz joint 'Hazel's', was a favourite hangout of Muhammed Ali and Dizzy Gillepsie during the 1980s.
Adams Morgan Today
The neighbourhood is today known for its thriving nightlife and music scene, grand Victorian houses, stunning murals, cultural diversity and the annual street celebration of Adams Morgan Day. The multi-culturalism that makes it great however is at risk.
Over the last 40 years house prices have soared, multiplying by more than 2.5x, whilst the population number has barely risen. The amount of white non-hispanic people living in the area has risen from 51% to 68%. There is little doubt that the area is becoming gentrified and, although it is still buzzing and diverse now, how long will this remain the case?
Interested in finding more places like this? Try one of our Scavenger Hunts in DC - untangle cryptic clues as a team, as you are taken on a journey to the most unique, unusual and bizarre corners of Washington DC.