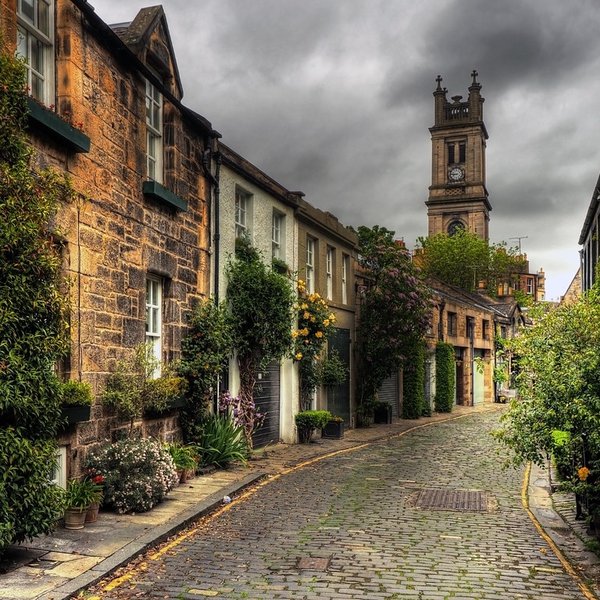 Circus Lane, Edinburgh Wins Awards
Earlier this year property comparison site Get Agent named Circus Lane the most attractive street in the UK. And this wasn't just their opinion. They claimed that, using innovative eye-tracking technology, they had shown it to be the most pleasing street for the human eye to look at.
As contentious as this sounds, there is little doubt that Circus Lane is a pretty nice street. Cobbles, Georgian terrace houses, converted stables, hanging baskets, a charming church and a gentle curve all work together to make it more than just your average road. There is little surprise, then, that it has recently become a favourite spot for photographers.

The History Of Circus Lane Edinburgh
Circus Lane was built in the early 1800s as part of the second phase of Edinburgh's New Town. Since the 1760s, the city's more affluent residents had been moving out of the crowded Old Town and into the newly developed houses of Thistle Street and beyond.
This 'New Town' was so successful that, between 1800-30 it was further extended, north, towards what was once the village of Stockbridge.
One of the roads made during this second phase of development was Royal Circus, a grand Georgian circle surrounded by terraces of 4-5 storey manors. These were bought by very wealthy residents, the sort who owned their own staff, horses and carriages. And it was for these purposes that Circus Lane was built: to be lived in by the staff and horses of the wealthy.
Fast forward to today and Circus Lane's houses have been converted into properties in their own right. The stables have been made into garages and the residents are no longer servants of those living in the larger houses one street away.
St Stephen's, the church whose spire can be seen poking up behind Circus Lane's rooftops, was built on the neighbouring St Stephen's Street between 1827-8, adding the crowning touch to what so many love about Circus Lane today.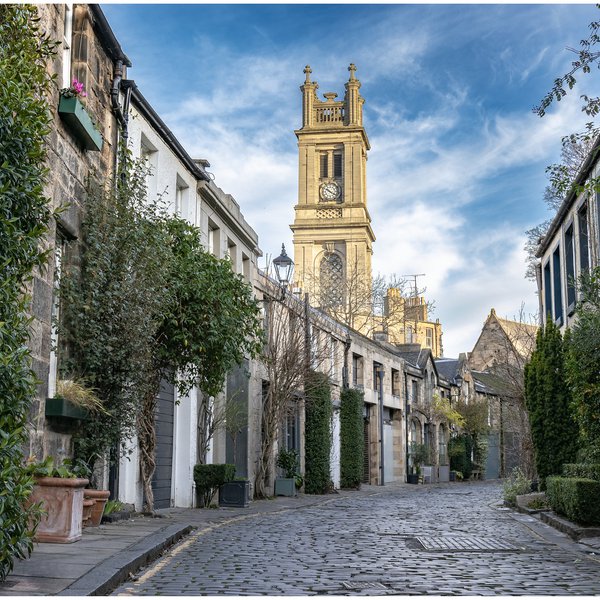 What To Do When You Visit Circus Lane Edinburgh
As pretty as Circus Lane is, it is all things considered just a street, and a small one at that. There is only a limited amount of time that any one person is likely to spend there. Luckily, there is plenty to do in the surrounding area once you're done.
Highlights include: Dean Village, a charming milling village on the banks of the Water of Leith, and the Scottish National Gallery of Modern Art, back over in Old Town. There is also a host of great bars in nearby Stockbridge.
And, if none of this strikes your fancy, then why not try one of our Treasure Hunts in Edinburgh - untangle cryptic clues as a team, as you are taken on a journey to the most unique, unusual and bizarre corners of Edinburgh. The perfect way to explore the city!