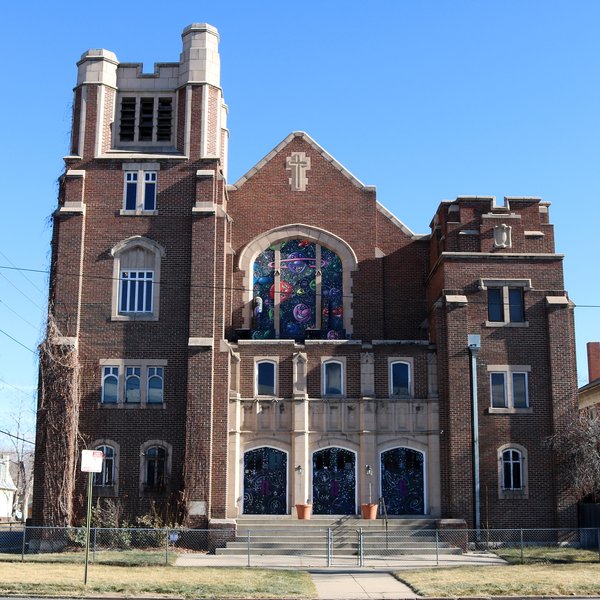 What is the International Church of Cannabis?
Once a traditional Lutheran church, this building in Washington Park, Denver is today the HQ of the Elevationists, a spiritual group that does not posit any specific divine law and that holds no dogmatic beliefs beyond that you should treat others as you would like them to treat you, and of course that marijuana is a sacred flower that can accelerate and deepen self-discovery.
The church is non-exclusive, meaning people of any faith can join. What they promote mainly is a safe, supportive and non-judgemental space for members to explore new ideas and beliefs with the help of marijuana.
Non-members can visit during public opening hours but these are smoke-free periods, in compliance with state law.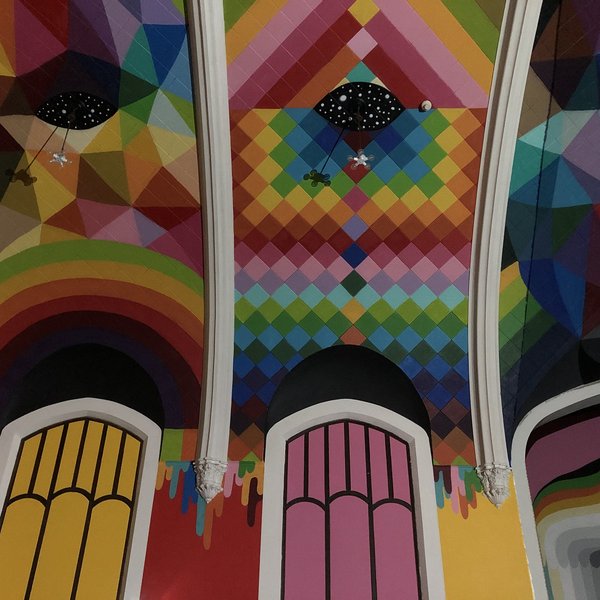 The History Behind the International Church of Cannabis
The Elevationist church first opened on April 20th 2016, encouraging guests to light up at 4.20pm of course! A short time before this it had been acquired by realtors who had originally intended to turn it into flats. Their son, Steve Berke, a recent Yale grad who was living in the building at the time, convinced them to do otherwise.
Steve, along with a group of his friends, had recently moved to Denver hoping to make his mark on the city's lively and highly-profitable marijuana scene (weed had been legal for recreational use in Colorado since 2012). Whilst sharing a joint in Steve's parents disused church he and his friends had a radical idea: What if, instead of flats, we turn the church into a... church!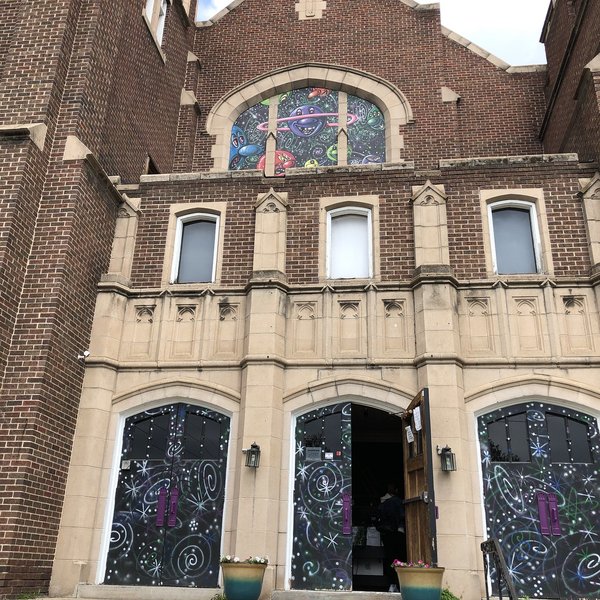 Elevationism and the International Church of Cannabis
Steve and his cohort then set-up Elevation Ministries, the nonprofit that went on to establish the International Church of Cannabis. Whether the principles of Elevationism came before or after the decision to make a church is unclear, either way on 4/20/2016 the church opened its doors to its then 50 members and, less than a year and a half later, this number had risen to 1,400.
There was some pushback from the local community, and notably from Dan Pabon of the House of Representatives who said it 'offends religious beliefs everywhere', but (Pabon aside) most of this revolved around noise, parking and road safety, as opposed to marijuana and religion.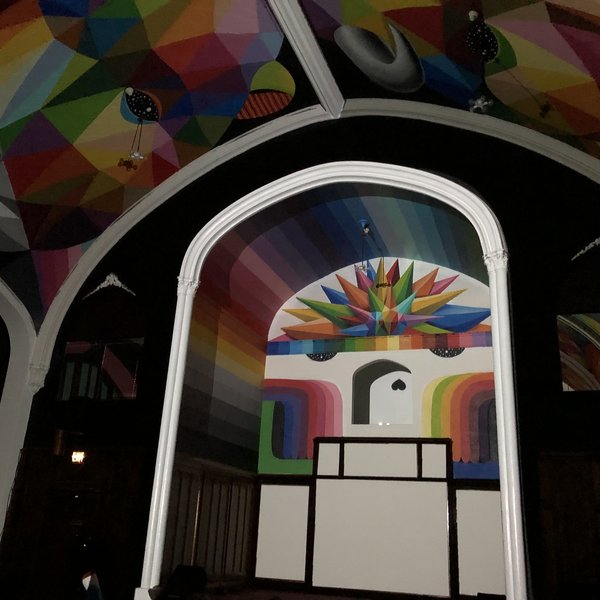 What to Expect at the International Church of Cannabis
The church's greatest attraction is undoubtably its murals. Its three front doors have been painted to look like a trippy galaxy by internationally renowned artist Kenny Scharf, and its insides have been utterly transformed.
Steve and co flew in Spanish artist Okuda San Miguel to let his imagination run wild on its walls for six straight days. The results are a psychedelic explosion. Whether or not you believe in weed's transformative powers, you are bound to be transported by what San Miguel created.
Beyond this, the church also features your standard stoner fare of video games, ping pong tables and plenty of snacks, and also BEYOND, a guided meditation light show experience that starts at 20 minutes past the hour every hour the church is open.
Visiting the International Church of Cannabis
The church is open 365 days a year from 12pm-8pm (Friday-Monday), and 4pm-8pm (Tuesday-Thursday). These times are family-friendly (so smoke-free). To enjoy a joint there you have to first become a member.
Tickets cost $25 for adults, $20 for students, $10 for children under 12, and $45 for VIPs.
The church is a 10 minute drive from Denver CBD and an 8 minute walk from Englewood Bus Station, reachable via the 0 bus service.
Interested in finding more places like this? Try one of our CityDays Urban Exploration Games - untangle cryptic clues as a team, as you are taken on a journey to the most unique, unusual and bizarre corners of cities around the world.