Tucked away near grand St Patrick's Cathedral is a true treasure of knowledge and history: Marsh's Library. Once frequented by literary giants such as Jonathan Swift, James Joyce, and Bram Stoker, it is now accessible to researchers and members of the public with literary ambitions or a thirst for knowledge.
One of the few centuries-old buildings in Ireland still used for its original purpose, Marsh's Library opened its doors in 1707. It started off with a donation of 10,000 volumes from Archbishop Marsh himself. Marsh was followed in later years by other knowledgeable benefactors who expanded the collection to over 25,000 rare books and more than 300 manuscripts dating back as far as the 1400s. While most volumes are from the C17th and C18th centuries, it's possible to take a peek at those with a longer, more storied past.
It's remarkable to think how many great minds might have flicked through the pages in search of answers or inspiration.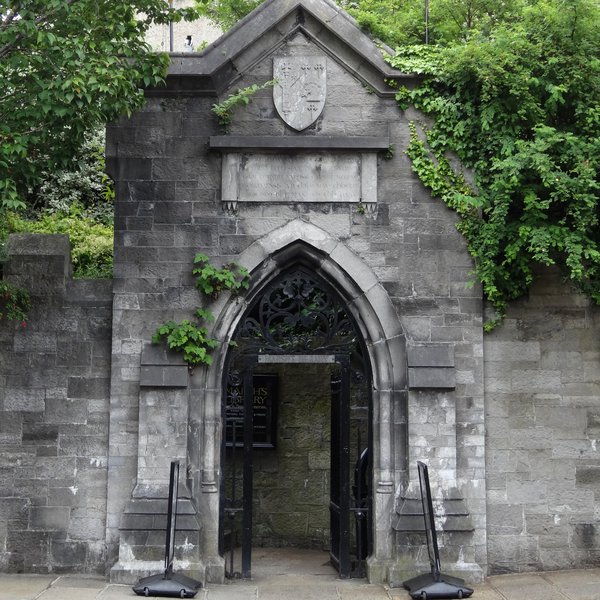 Treasure within treasure
Reminiscent of the Maester's Citadel in Game of Thrones, or perhaps the Hogwart's Library in Harry Potter, the tomes and papers are stored on dark Baltic oak shelves with rolling ladders which have been in place since the Library's construction.
Many of the volumes are so precious that readers are required to lock themselves in gilded cages to view them. Over the centuries, its believed, over a thousand items have been taken from the collection. In a modern day library damage or theft would be an inconvenience, but to the Marsh collection the impact of future thefts could be devastating.
And it's not only theft that the Library has had to contend with: Bullet holes can still be seen on some books and the shelves of the Old Reading Room after shots were fired at the Library during the Easter Rising.
Visiting Today
Entry to the library is permitted to members of the public for a small fee. Discounts are available for students and researchers. If you want to get hands on the collection yourself however, you'll need to book in advance.
Children are especially welcome! There are fun activities such as a minifigure hunt – each with a story of their own! – and for adults with a more intangible thirst for knowledge, perhaps you'll bump into the spectre of Marsh himself?
Want to learn more about Dublin and see some of it's secret & hidden sights? Check out our Dublin Treasure Hunts, puzzle-filled urban adventures lead you through city highlights and best-kept secrets. You'll actively engage with your surroundings to unravel the clues sent directly to your phones. Take optional breaks at great cafes & pub stops and enjoy the city's finest.