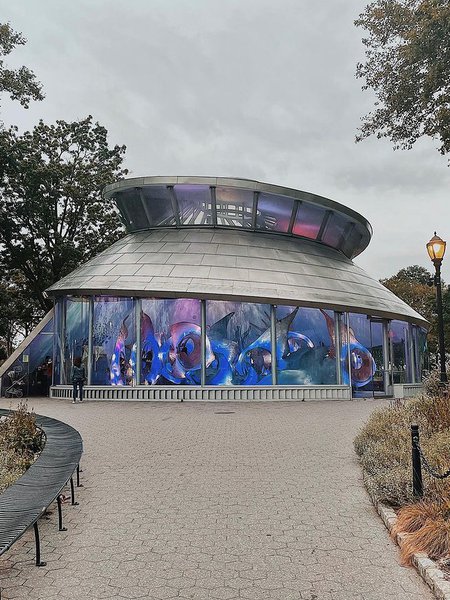 It's magical and cool.
What is the Seaglass Carousel?
The Seaglass Carousel, which opened to the public on 20th August 2015, is a 2,575ft spiralling fish-themed pavilion of colourful curved glass and steel in Battery Park, New York City. Visitors sit in one of thirty fish, getting lost in the music and light as they move up, down and swirl around. The movements are meant to emulate the swim patterns of the different fish and provide children and adults alike with a thrilling virtual experience of underwater weightlessness.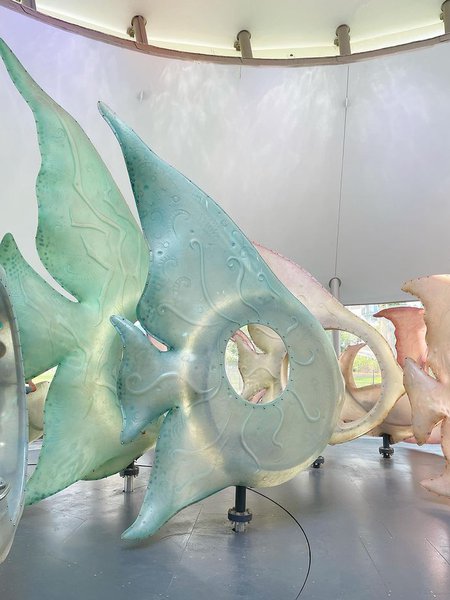 What makes the Seaglass Carousel unique?
Unlike traditional carousels, this one lacks a centre pole. Instead, the four turntables are powered by electric motors beneath the floor. Each of the thirty fibreglass fish were especially designed with the intention of capturing the bioluminescence found deep in the heart of the sea. The underwater atmosphere is a light and sound infused illusion achieved with concealed audio systems, internally affixed colour-changing LEDs and "water effect" light projectors, hung from a specially designed helical ring.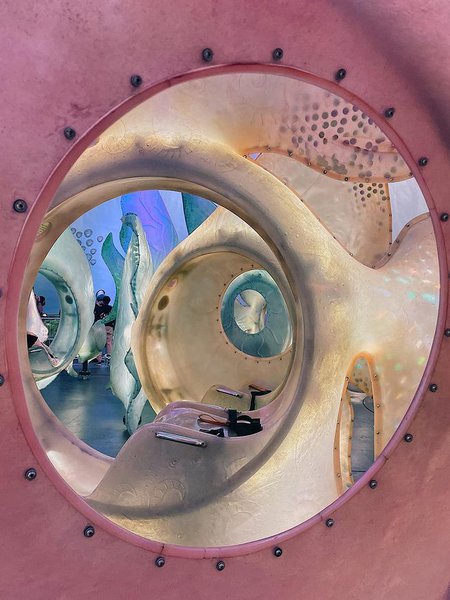 The types of fish on the Seaglass Carousel
Angelfish
Threadfin Butterflyfish
Red-Lined Butterflyfish
Regal Angelfish
Cold Blue Discus
Blue-Ringed Angelfish
Orange-Spot Wrasse
Clearfin Lionfish
Betta
Clown Triggerfish
Siamese Fighting Fish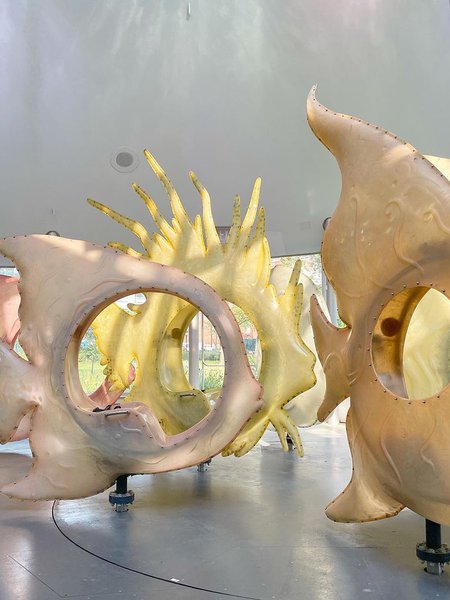 The story behind the Seaglass Carousel
The Carousel's opening was a symbol of recovery in the area.
The Carousel was created as part of The Battery Conservancy plans, formulated by founding president Warrie Price. The plans focused on redesigning The Battery Park's interior landscape and the Carousel cost $16 million. 
It was unanimously felt that much of The Battery was dark and deserted after sunset and that illumination would capture the attention of passersby; drawing them into the park. The answer was the Seaglass Carousel which, inspired by the marine life of its location — in the midst of a citified waterfront park — is significant for highlighting The Battery's history as the original home of the New York Aquarium. (The Aquarium opened in 1896 and closed in 1941. It was part of what is now Castle Clinton National Monument.)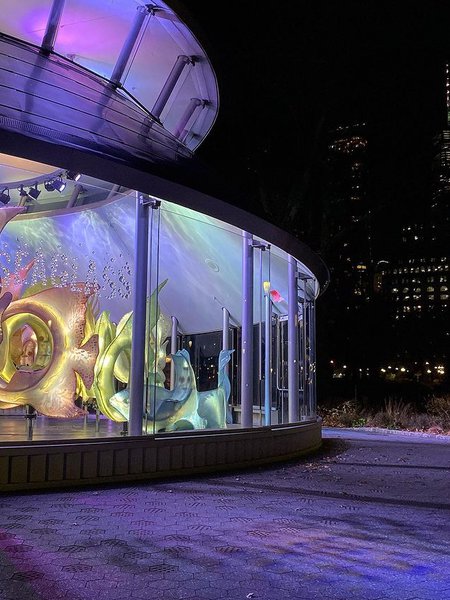 The creation of the Seaglass Carousel
As far as we know, there's nothing in the world like this.
The Seaglass Carousel was designed by award-winning New York architectural firm WXY and world-renowned set designer George Tsypin, who staged The Little Mermaid on Broadway. It took ten years to complete. Music for the ride was created by Teddy Zambetti, who coaxed modern tunes from the classical notes used by Debussy, Mozart, Prokofiev, Ravel, and Saint-Saëns.
The result is a completely unique under-the-sea style garden that aims to inspire, entertain and educate its visitors.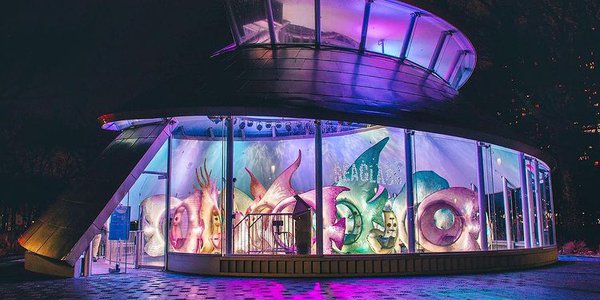 Interested in finding more places like this? Why not try one of our Scavenger Hunts in NYC - work as a team to overcome cryptic riddles and allow yourselves to be swept off the beaten track on a journey to discover all the quirky bars and unusual sites NYC has to offer.