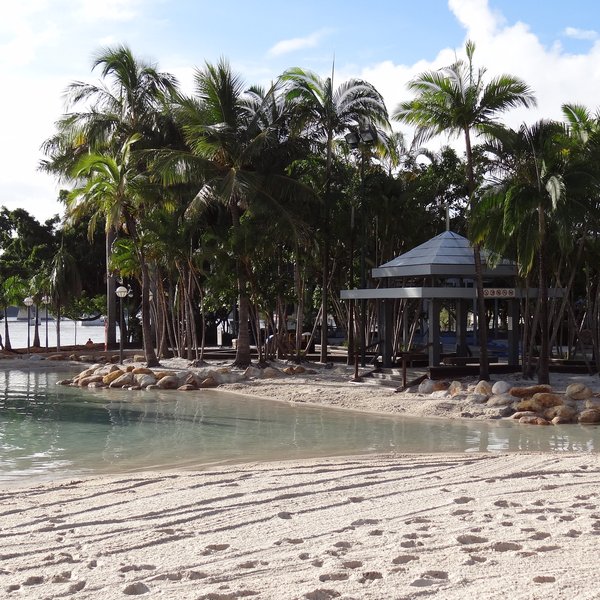 Why go to Streets Beach?
With pristine white sands, lines of sub-tropical plants and a swimming area the size of 5 Olympic swimming pools, Streets Beach is a no-brainer for anyone looking to enjoy a sunny afternoon in Brisbane city centre.
Still not convinced? There's also a cafe/bar on site, BBQs available for hire and plenty of other attractions in the surrounding South Bank Parklands.
If you get tired of luxuriating in the sun and enjoying cool-offs in the water, then Parklands' has a rainforest, boating pool, waterplay area, peace pagoda and a 60 ft ferris wheel, all a stone's throw away, not to mention a host of great shops and restaurants.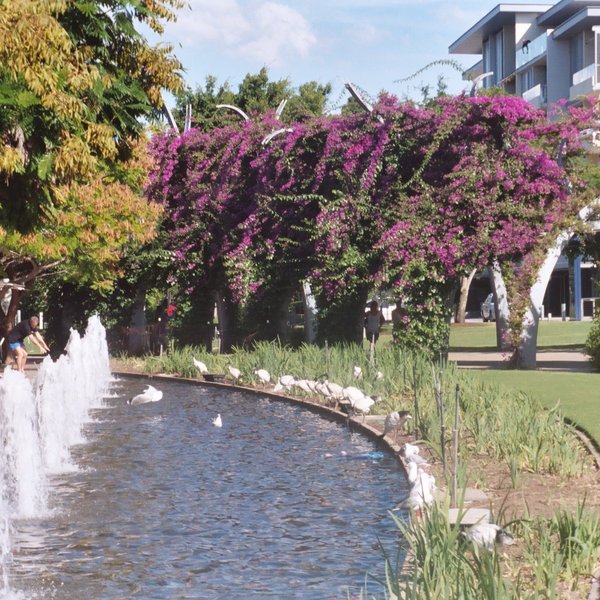 Is Streets Beach Accessible?
Entrance is free and the beach's city centre location, directly across the river from the CBD, makes it easy to get to. It's a short walk from both South Bank and South Brisbane train station as well as South Bank 2 ferry terminal, and also has parking available on site.
The swimming area is patrolled by lifeguards, and disabled access is avaliable. Simply call +6173029 1797 ahead of your visit and they'll be happy to help. On top of this there are plenty of on site toilets and even free Wi-fi.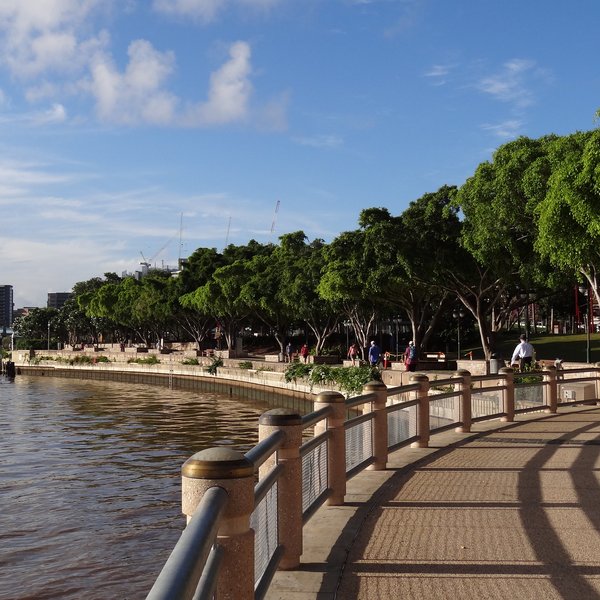 The History of Streets Beach
What is today Streets Beach used to be the meeting place of two indigenous peoples, the Turrbal and the Yuggera. Prior to the 1840s and the arrival of the Europeans, these peoples had lived in this area for thousands of years.
When the Europeans arrived they made the south bank the focal point of their new settlement, transforming into a business centre in a matter of years.
An 1893 flood saw them relocate Brisbane's CBD to the north bank of the river. The south bank then became a place of Vaudeville theatres, boarding houses and heavy and light industry.
It remained this way until the 1970s when the city council turned it into a cultural hub, opening a museum, a gallery, a library and a performance centre.
These were later complimented by the World Expo of 1988. South Bank Parklands followed shortly after, in 1992, complete with a manmade beach sponsored by ice cream company 'Streets'.
The beach was originally called Kodak Beach but later became Streets Beach in line with this sponsor.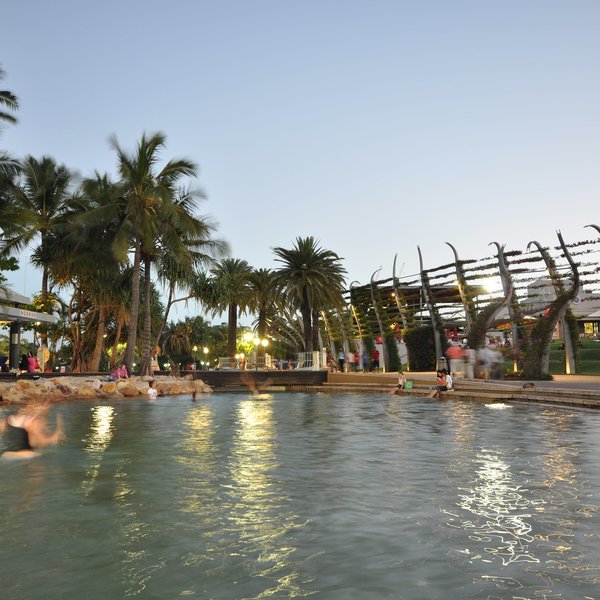 Interested in finding more places like this? Why not try one of our CityDays Scavenger Hunts - work as a team to overcome cryptic riddles and discover quirky places off the beaten track in Brisbane and around the world.