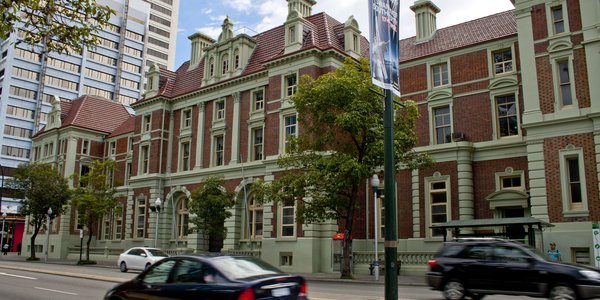 Not Just a Shopping Hub
With its boutique jewellers, chocolatiers, fine dining outlets, gourmet coffee houses and craft beer and wine bars it is no surprise that Perth's State Buildings have become a renowned drinking, dining and retail complex over the last eight years. There is more to them than just food, drink and fun however. The buildings have a long history dating back as far as the city itself.
The State Buildings and the Swan River Colony
In 1929 Captain James Stirling established the colony on a piece of land now found in the north west corner of the complex.
As the city developed all roads were measure from this point. In colonial terms the State Buildings are the Point Zero of Western Australia.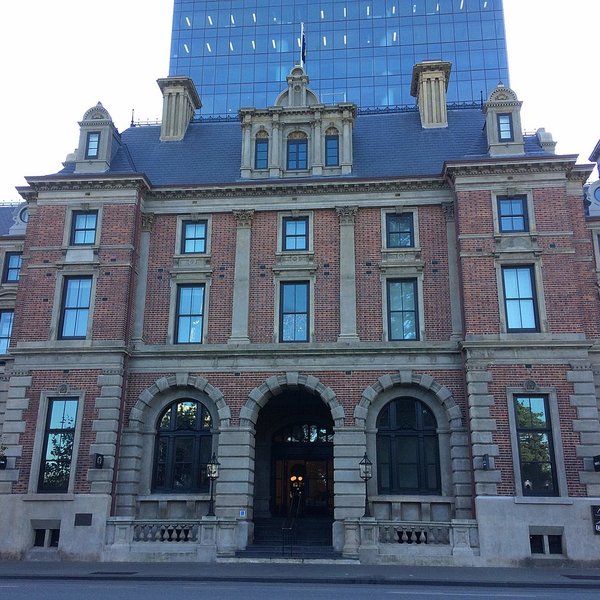 The State Buildings Are Built
Today the complex is made up of three historic buildings the first of which opened in 1874 as the Government Building. This, along with the other two buildings, have served many different roles over their140 year history. They have been used as a treasury, a post office, a court and cell block, immigration offices and, in the 1920s-30s, as the offices of Western Australia's controversial Premier and Cabinet.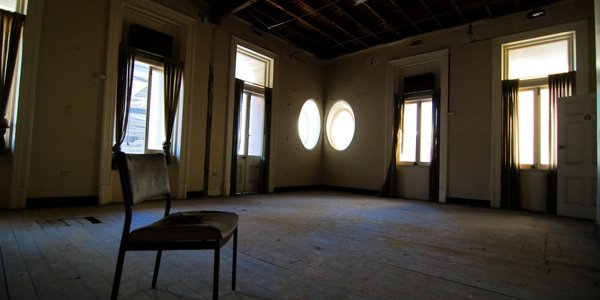 Riot at the State Buildings
The Great Depression hit Perth hard. A large portion of the city's population was left unemployed and, struggling to get by, they decided to act.
On 6 March 1931 a group of thousands marched on the State Buildings to protest against the Premier. It was not the first time they had done this and their patience was wearing thin.
Their plan was to head to list their demands outside the building and refuse to move until they got a satisfactory response, but they were soon frustrated by police blocking their way.
It is unclear exactly what happened next- the police claim a protester lashed out at an inspector; the protester claims it was the inspector who struck first- either way chaos followed.
With stones and pickets the protesters fought back against police batons.
At least nine people were injured and eight protesters were arrested. In the end five of these were sent to prison and none of the protestors' demands were met. The Premier however was ousted in the following elections, two years later in 1933.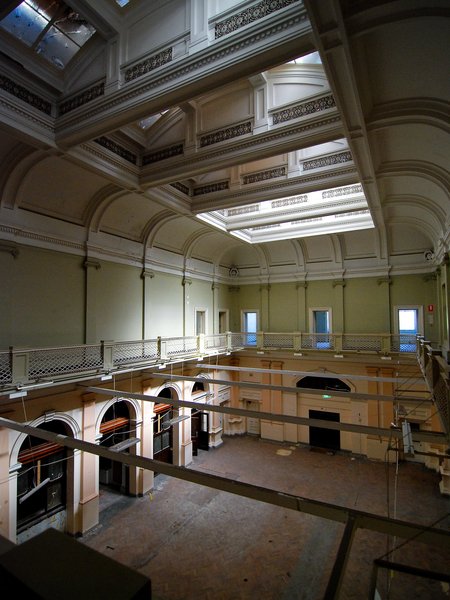 The State Buildings Are Abandoned
The complex continued to be used for various governmental purposes until the late 20th century. It was then left deserted and for almost twenty years the buildings sat disused. Finally FJM Propety purchased them and over the years that followed redeveloped them into the modern shopping complex that they are today.
Interested in finding more places like this? Try one of our CityDays Urban Exploration Games- untangle cryptic clues as a team, as you are taken on a journey to the most unique, unusual and bizarre corners of Perth and beyond!