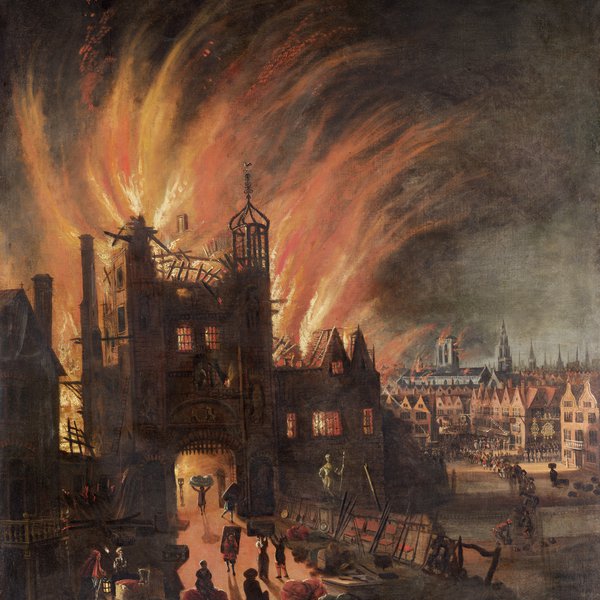 Fire Starts At Pudding Lane
A small London street between Eastcheap and Thames Street, Pudding Lane was made infamous in 1666 when Thomas Farriner's bakery caught alight in a blaze that would go on to destroy 85% of medieval London.
It was around midnight when the fire first started to spread. The best firefighting practices of the time would have had officials demolish buildings to create firebreaks, but the Lord Mayor hesitated. By the time he gave the go ahead it was already too late. The wind had fanned the flames into a full-blown firestorm.
The fire spread throughout the city and with it paranoia. Rumours spread of suspicious foreigners starting new blazes. French and Dutch civilians were set upon by the newly homeless. Chaos ensued.
For four days the fire raged. When at last it had been extinguished the city was unrecognisable.
About ten years later a monument was erected to commemorate the disaster. This can still be seen today, just off Pudding Lane, on Monument Street.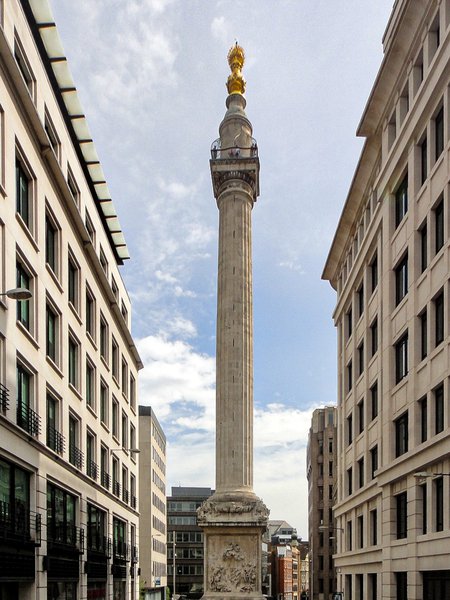 Road Regulations Also Start At Pudding Lane
The Great Fire of London isn't the only thing Puddling Lane is remembered for. It is also known for being one of the first one-way streets in the world.
In 1617, almost 50 years before the fire, a traffic order was issued designating it and 16 other nearby streets as zones in which traffic could only move in one direction.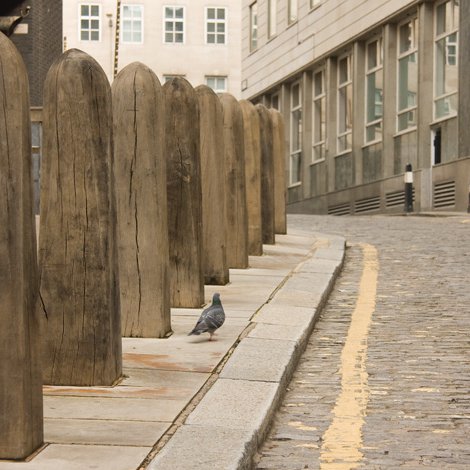 The 'Pudding' Of Pudding Lane
One might think the eponymous 'pudding' to be in some way related to Farriner's fateful bakery, but, much like The Shambles, it is actually derived from animal guts.
The word 'pudding' is taken from the Old French word for blood sausage, 'boudin', medieval puddings having primarily been made of blood and guts.
Pudding Lane gets its name from its proximity to Eastcheap, which was a meat market in medieval London. Carts would ferry (in one direction) animal guts away from the market, down Pudding Lane, to rubbish barges waiting on the Thames.
Interested in finding more places like this? Try one of our Treasure Hunts in London - untangle cryptic clues as a team, as you are taken on a journey to the most unique, unusual and bizarre corners of London.