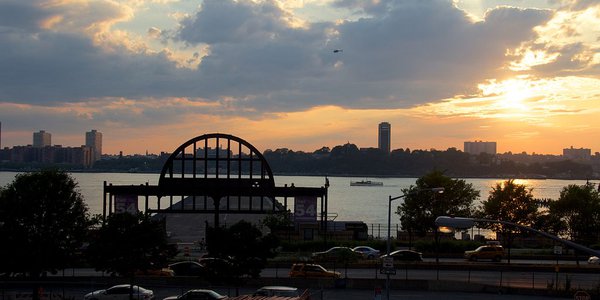 The Origins Of Pier 54
Pier 54 was one many piers to be built along the Western bank of the Hudson River to cater to the huge Atlantic liners of the early 20th century. It was a functional structure, but still had visual appeal, an arched roof and gateway lending it a certain aesthetic.
Today, that gateway is all that remains of the pier. But, between its rise and fall, Pier 54 saw some truly historic moments. Not least among them the arrival of the Titanic survivors.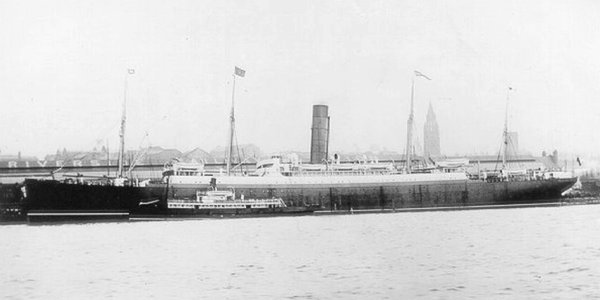 Pier 54 And The Titanic
54 wasn't where they were supposed to land, but, then again, the Titanic's maiden voyage isn't famous for going as planned.
In 1912, after the mammoth ship's fateful collison with an iceberg it was left to the Carpathia, a Cunard liner, to rescue the survivors.
It dropped off the lifeboats at the Titanic's intended docking station, Pier 59, and then wound its way around to 54, where a crowd of thousands waited, praying their loved ones would be aboard.
The majority of them were disappointed.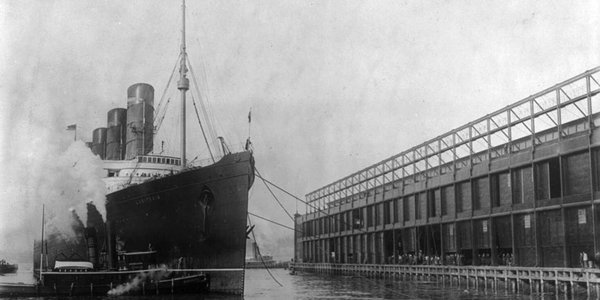 More Tragedy At Pier 54
This is not the only devastating moment in the pier's history. It also saw the Lusitania off on what would be its final voyage, just three years later.
News reels, preserved for posterity, show its passengers arriving in taxis, boarding, paying cabbies to help them with their bags, saying their goodbyes, unaware of what was to come.
The huge ship was torpedoed by a German U-boat off the coast of Ireland. The ship sank and almost all of its 2,000 passengers and crew died as a result.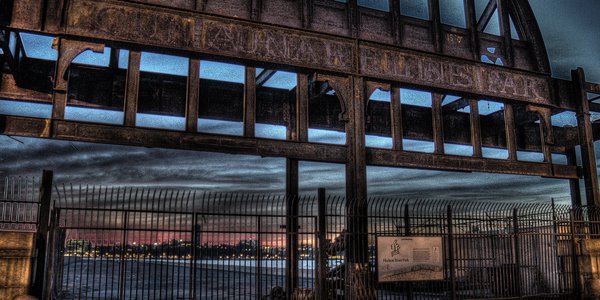 Pier 54 On Fire
The unfortunate story of the pier picks up again, in 1932, this time with fire. Rubbish left beneath it caught light in the early hours of the morning. The fire alarm having been set up wrong, no one realised until it was too late.
700 firemen and six fireboats wrestled with the blaze, but they could do nothing to save the $2mil structure. Their efforts ended in dozens of injuries, one death and Pier 54's collapse.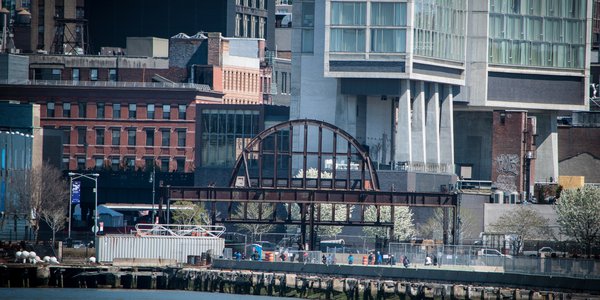 The Resurrection And Decline Of Pier 54
This was not the end for the pier, however. It was rebuilt as good as new and continued to serve liners for years, until, eventually, shipping was moved up river and it was allowed to fall into decay.
First, the building was removed, leaving behind little more than an anonymous slab of concrete, protruding into the waves. Now, even this is gone. For years, all that was left was the arched, metal gate and half-hearted plans of restoration.
As of May 2021, however, new life has flourished at the pier.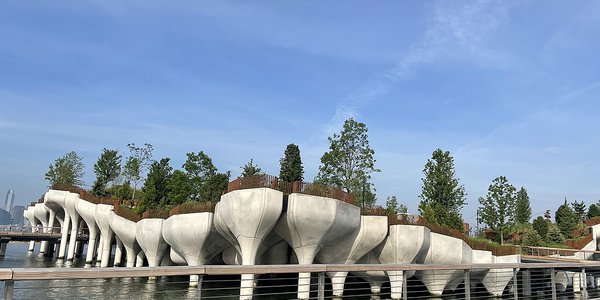 Pier 54 Becomes Little Island
If you walk through the old docking gate today, you are not met with water and ruin, but with a neatly paved pathway to a park on the Hudson River: Little Island.
This pleasant spot features plants, flowers, a wooden amphitheatre and a great view of the city. It hosts a variety of Summer performances, ranging from family friendly daytime shows, to more lively late night acts.
This next chapter in Pier 54's history looks to be a breath of fresh air compared to the trials of its past. Find out more about Little island here: https://littleisland.org/.
Interested in finding more places like this? Try one of our Scavenger Hunts in NYC - untangle cryptic clues as a team, as you are taken on a journey to the most unique, unusual and bizarre corners of NYC.