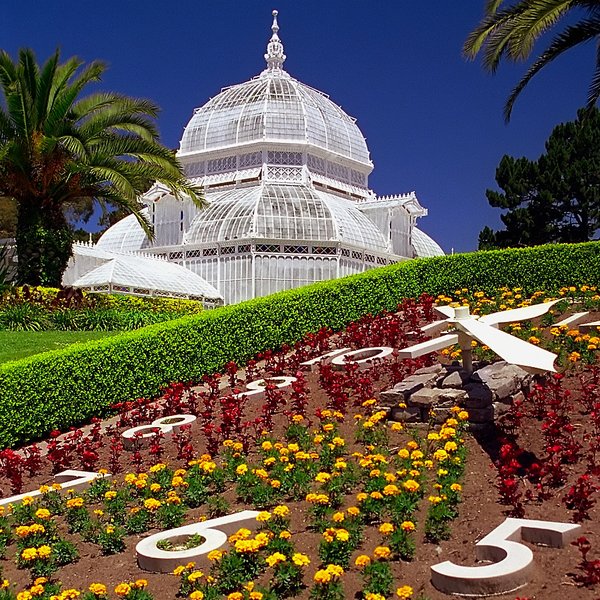 What is the Conservatory of Flowers
The conservatory is a historic greenhouse and botanical garden in San Francisco's Golden Gate Park. It is the oldest structure in the park and the oldest wooden public greenhouse in the whole country. It first opened in 1879.
A stunning building with a large central dome and grandiose arched wings, it contains a selection of exotic plants from the South American Lowlands, Central and South American Highlands, Aquatic environments such as those found around the Amazon river, and across the world.
It is designated as a National Historic Place and is widely recognised as one of San Francisco's leading attractions.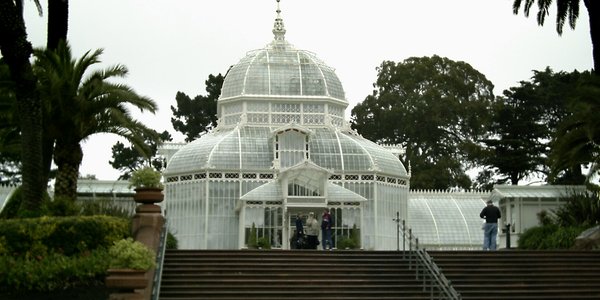 Why Was the Conservatory of Flowers Built?
In the 19th century cities in Europe and North America were growing at an unprecedented rate. This had the knock-on effect of creating a demand for more urban green spaces. This, alongside a strong public interest in botany, lead to many large cities investing in parks, botanical gardens and conservatories. And San Francisco was no exception.
Across the latter half of the 19th century plans for an outdoor space to rival that of New York's Central Park were formed amongst San Francisco's elite. Development of what was to become Golden Gate park began in the 1870s and, in 1877, a group of local philanthropists banded together to buy a conservatory that had been floating around California unbuilt for the last year.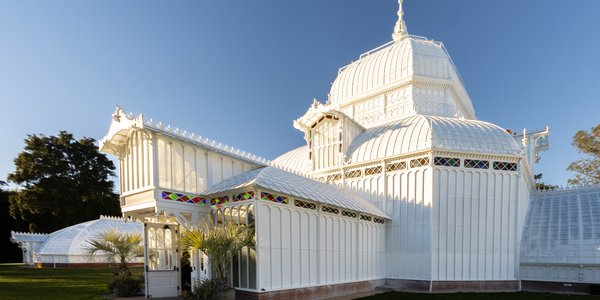 The unbuilt conservatory was originally owned by eccentric business-owner and piano-maker James Lick in 1876. He'd had it custom-made in New York and shipped to his San Diego residence, where it was to become the house's crowning jewel. Sadly he died before this could come to pass and his dream was never realised.
Lick's estate sold it to the California Academy of Sciences, who in turn sold it to the aforementioned group of San Franciscan philanthropists. The philanthropists then gifted it to the fledgling Golden Gate Park and at last the conservatory was built, albeit several hundred miles away from the site it was originally intended for.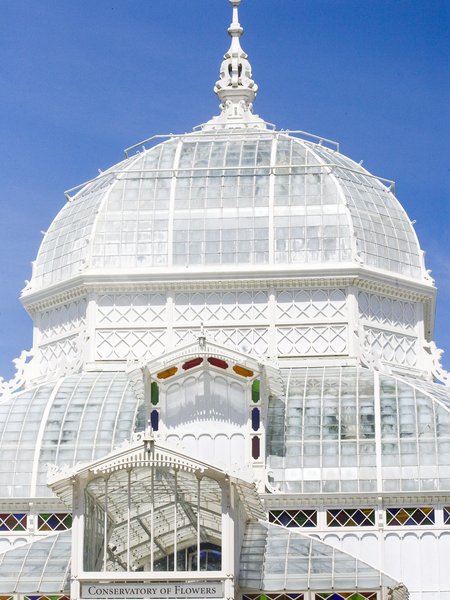 The Conservatory of Flowers Over the Years
The conservatory opened in 1879 and was an instant hit. It quickly became one of the park's leading attractions and was famous for its giant water lily, the only of its kind in the US at the time. It has across the course of its history survived many disasters, including the 1906 fire and earthquake, and thanks to several repairs and donations remains a popular San Francisco attraction to this day.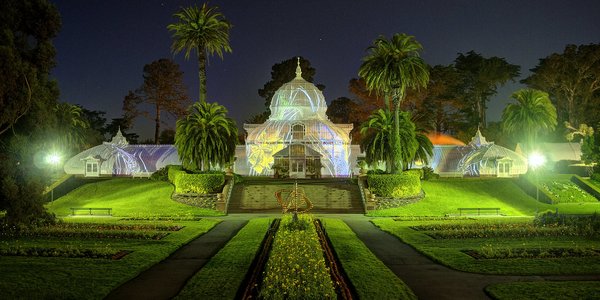 Interested in finding more places like this? Try one of our US Scavenger Hunts- untangle cryptic clues as a team, as you are taken on a journey to the most unique, unusual and bizarre corners of San Francisco and beyond!