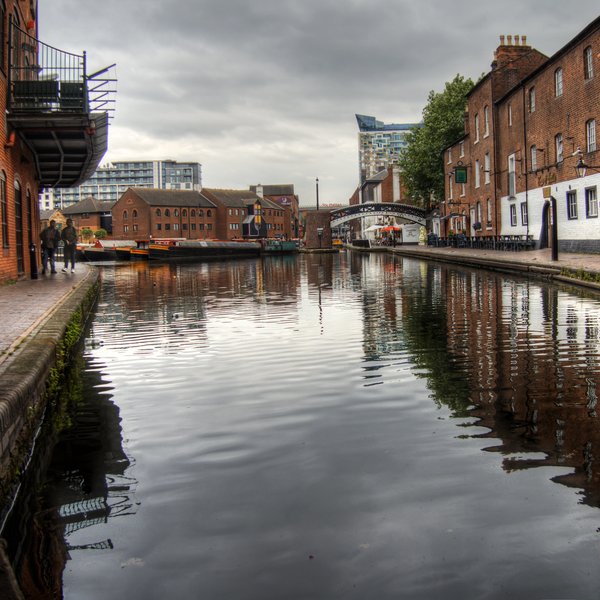 What is Gas Street Basin?
Gas Street Basin is a stunning stretch of Birmingham's canal network. It is today lined with bars, shops, restaurants, a colourful array of narrow boats, and a fascinating mix of industrial infrastructure and modern buildings. This makes it a great place to relax and unwind by the water, but it was once a far less leisurely site.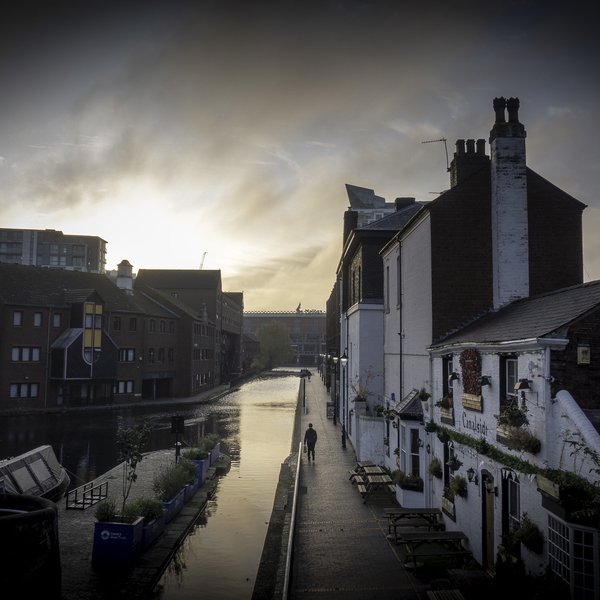 The History of Gas Street Basin
Birmingham's Canals
Birmingham became one of Britain's manufacturing hubs during the industrial revolution, producing everything from iron and swords to lead to chocolate. Transportation was required for the distribution of all these goods and, in the mid-late 18th century, this meant canals.
From 1763, when the city's first canal, Birmingham Canal, began construction, right through to the early 20th century, canals played a vital role in the city's economy. Evidence of this can be seen in the 35 miles of waterways spread throughout the city centre (arguably a bigger canal network than that of Venice).
From the mid 20th century onwards the growth of the railways, and later of road freight services, threatened to undermine the canals' usefulness. Despite this they continued to serve some purpose right up until 1980, at which point all commercial traffic ceased.
For a short while canals were viewed as redundant but the 21st century has seen them once again revitalised, this time as a leisure hub. Birmingham, as with other former industrial centres, has made use of the unique aesthetic qualities offered by the waterways, transforming them into places of food, drink and socialising. And nowhere in the city is this more prominent than at Gas Street Basin.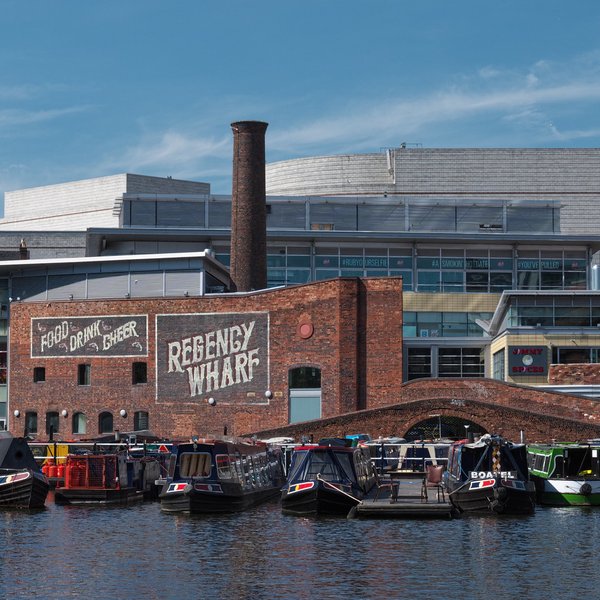 Gas Street Basin is Born
The aforementioned Birmingham Canal was completed by the Birmingham Canal Navigations Company (BCN) in 1773, terminating at Old Wharf, next to what would later become Gas Street Basin. Its sides here were lined with factories that served a range of industries: iron works, tube works, sword and machete works, and lead works.
For years the BCN canal catered to the needs of these factories uncontested but in 1791 a rival company, the Worcester and Birmingham Canal Company (W & B), gained the rights to build their own canal out from Gas Street Basin.
The Worcester and Birmingham Canal would provide a shorter route between the city and the River Severn, and, alongside other industries, was to serve Birmingham chocolate titan Cadbury.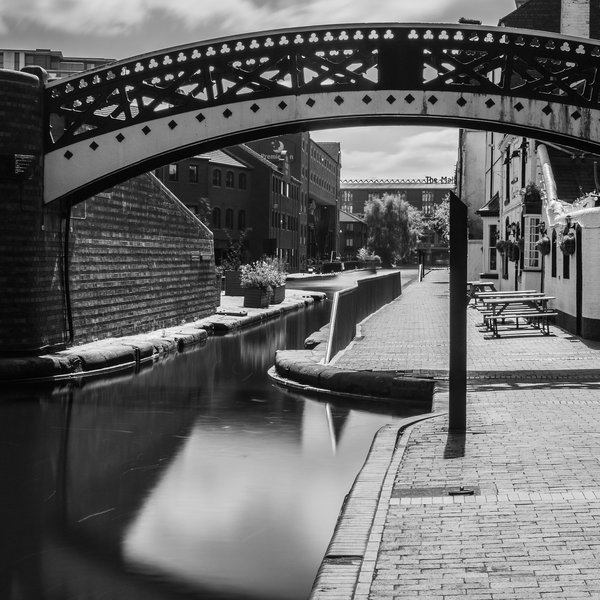 The Gas Street Basin Controversy
Not wanting W & B to profit from their water supply, BCN insisted that a barrier be placed between the two canals where they intersected at Gas Street Basin. 2.21m in height and 77m in length, the 'Worcester Bar' was in place by the time the W & B Canal first opened in 1795, but had been made defunct by the time the canal reached Worcester, its final destination, in 1815.
To begin with the W & B Canal had suffered from persistent water supply problems. This had lead the iron and coal masters who used it to lobby successfully for a change in policy. A 'bar lock' was built to take the place of the Worcester Bar. This was manned by BCN tollmasters who charged every W & B boat that passed through it.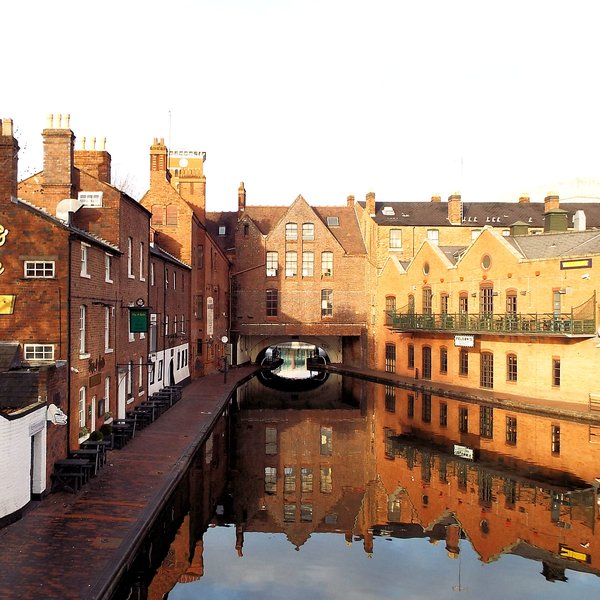 Gas Street Basin into the Modern Day
Both canals struggled with competition from the railroads from the early-mid 19th century onwards and, in 1846, the BCN was taken over by London and Birmingham Railway. The W & B canal continued to operate until nationalisation in 1948 and beyond.
The 'Worcester Bar' can still be seen in Gas Street Basin and is connected to Gas Street by a 19th century footbridge- one of many charming features left over from the industrial era and yet another reason to visit this thriving post-industrial hub.
Interested in finding more places like this? Try one of our CityDays Exploration Games - untangle cryptic clues as a team to discover unique, unusual and bizarre corners of Birmingham and beyond.