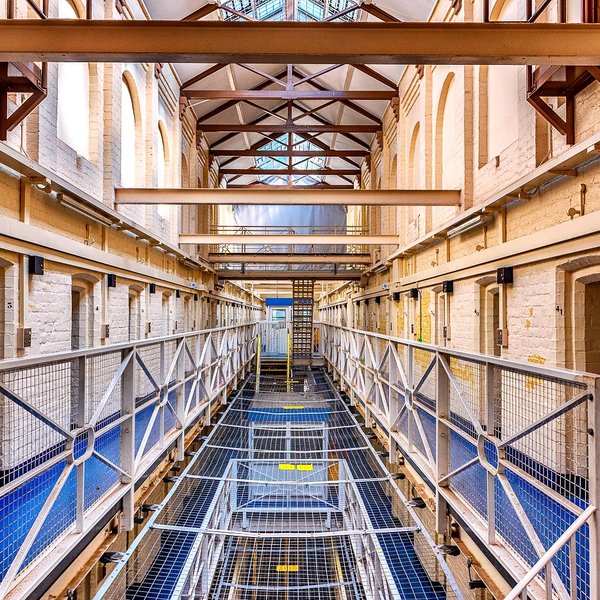 Between 1795 and 1961 a total of 63 people were executed at Shrewsbury for crimes both major and minor, most of them by public hanging. Their bodies were then buried in the prison yard earning it the reputation of one of the most haunted places in the world.
Today, it has been turned into an interactive tourist attraction where visitors can learn what life was like for prisoners, go on ghost tours and try to escape its cells in escape room-style games, assuming that is they are brave enough to enter a building that has claimed so many victims in the first place.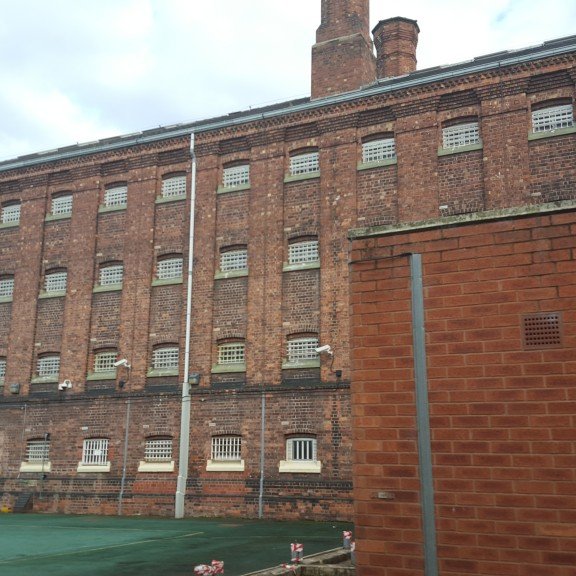 Shrewsbury Prison's First Victim
The prison was designed by Thomas Telford in the 1780s but its plans were then modified by renowned prison reformer John Howard, whose bust can be found on the stone prison gates. Howard was unable (and perhaps unwilling) however to reform the penal system as a whole.
The prison opened in 1793, a collection of brick buildings with 204 cells (179 for men, 25 for women), a debtors ward, an infirmary, and a detached governor's house. Two years later it held its first execution, that of John Smith, a man convicted for stealing 10 cotton handkerchiefs.
Executions back then were popular public spectacles. Crowds of people would have gathered in front of the prison gates where, above the bust of Howard the reformer, Smith was killed by hanging. Once dead, he would have been buried in the prison yard and the spectators, provided they were suitably impressed, would have bought posters as souvenirs.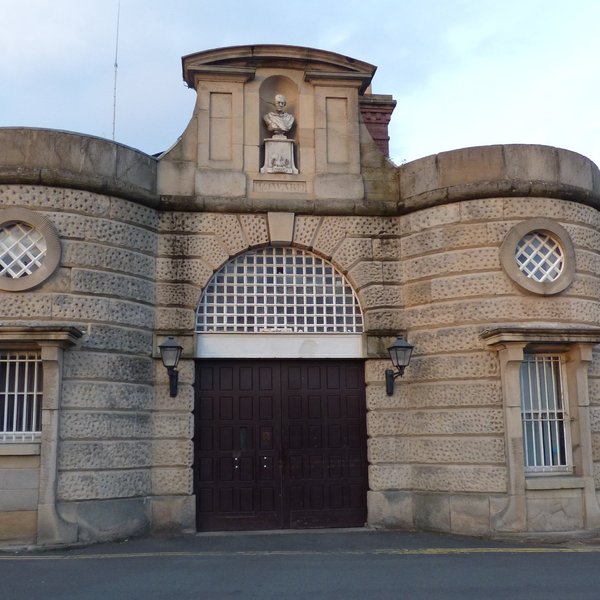 The Public Hangings of Shrewsbury Prison
Over the next 63 years, 46 more people were hung and buried in the yard, many of them for petty crimes like stealing sheep but some for more grievous offences.
The prison's last public hanging was that of John Mapp, a murderer. On Thursday 9th April, at 9am, a crowd of 5,000 looked on as his neck failed to break and for 30 seconds he dangled, writhing on the end of a noose, before at last falling still.
Worth a poster that one.
Public hangings were banned later that year and from then on the prison's executions took place behind closed doors.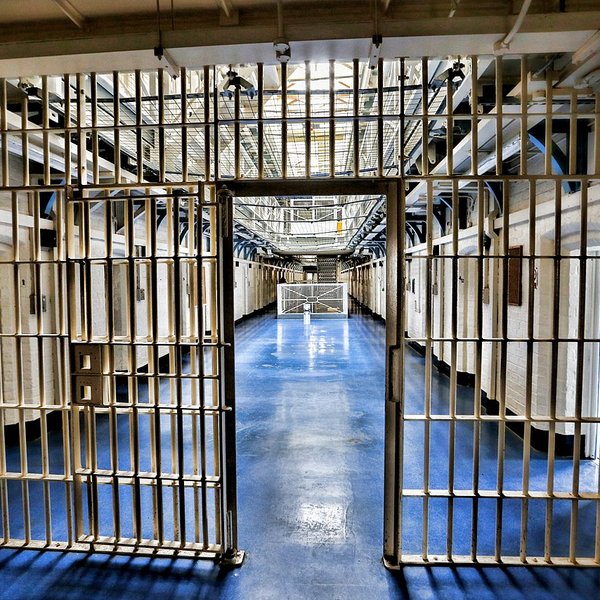 Discrete Deaths at Shrewsbury Prison
An execution shed was built near the prison walls and, in 1877, the prison was all but rebuilt. One of the original building's few remaining features are the stone gates on which the historic hangings took place.
The execution shed claimed only two victims before it too was replaced. The old governor's house was converted, a gallows being installed on its first floor and the floor beneath being used as the 'drop room', i.e. the room into which men dropped during hangings.
It continued to be used for these purposes until 1961, a total of 8 people being executed there. Four years later capital punishment was suspended and then ultimately banned in the UK.
This was not the last corpses the prison would see however.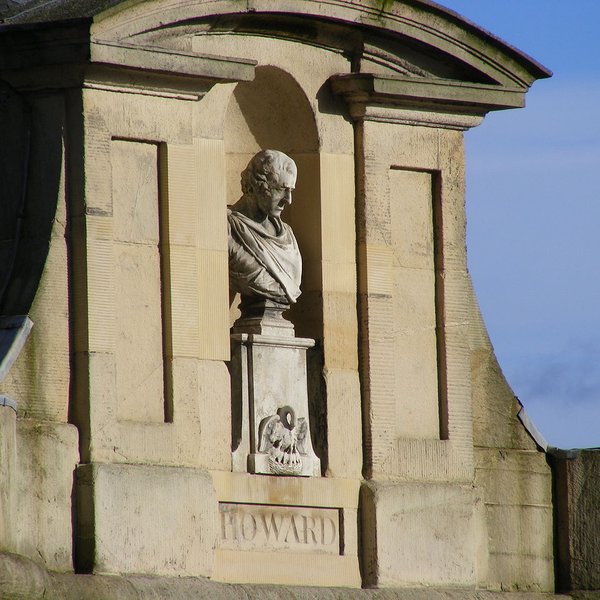 Shrewsbury Prison into the Modern Day
In 1972 the prison was undergoing redevelopment when the remains of 10 people were unearthed in its yard. 9 of them were no longer unidentifiable and so were cremated by the authorities. The tenth was returned to his relatives.
In 2013 the prison was decommissioned and since then it has served as a filming location for shows like Coronation Street and Time. It is now a popular tourist attraction that hosts guided, non-guided and ghost tours, axe throwing, escape rooms, nights behind bars, archery and laser tag.
It is open from 10am-5pm daily and activity prices tend to range between £10-£69. The full range of activities, operating hours and prices can be found here.
Interested in finding more places like this? Try one of our CityDays Exploration Games - untangle cryptic clues as a team to discover unique, unusual and bizarre corners of Birmingham and beyond.