The serene setting of Newport Lakes Reserve is a firm favourite with Altona locals for walks, kids, dog owners and nature lovers - but for the rest of us, it's an as-yet undiscovered hidden gem offering peace and tranquillity just 10 kilometres southwest of Melbourne's CBD.
Formed by volcanic activity 4.5 million years ago, Newport Lakes has spent a few hundred years operating as a bluestone quarry and a few decades as a landfill site. Following years of campaigning, Newport Lakes Reserve was finally transformed into the slice of paradise that exists today.
History of Newport Lakes Reserve
Four and a half million years ago, the area between Newport and South Australia was formed by volcanic eruptions. Because of this, the landscape was covered in Basalt (bluestone) and a thin blanket of clay soil accumulated over time, ensuring the precious minerals would remain undisturbed for thousands, if not millions, of years. 
During the Dreamtime, the area now known as Newport Lakes were Boonwurrung (Bunjil) lands. 
In the mid 1800s, European settlement began to trickle outside of what is now Melbourne's CBD. When bluestone was discovered, Newport became a buzzing quarrying hub of noise and backbreaking work. Quarrying, along with the emergence of railways, saw a rapid increase in population, predominantly by working class people. 
Today, Newport has slipped away from its industrial roots and is now a lively, family-oriented neighbourhood. Newport Lakes Reserve, at its centre, was a community-led initiative that has provided the suburb with an outdoor space that feels much further away than a mere 10 kilometres from the CBD.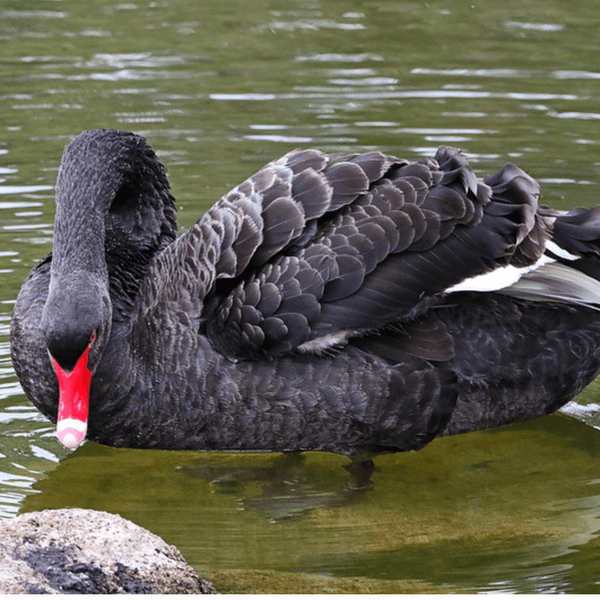 From Quarry To Rubbish Tip: Re-imagining Newport Lakes
By 1968, the once abundant supply of bluestone had come to an end. Negotiations began about what would happen to the quarry next and the land zoning was altered from industrial to public space.
Between 1973 and 1974, the Melbourne Metropolitan Board of Works decided that the land of Newport Lakes could be publicly accessed - but at a cost. Part of the land was to become a 'regional refuse disposal' or, simply put, a rubbish tip.
From 1975 until 1982, the 'Pavey's Hole' area became a dumping ground for local residents' unwanted rubbish. Meanwhile, from 1977, local councils funded an initiative that allowed the unemployed to plant the south-eastern corner of land with trees.  
In 1984, after realising how much income was being generated by using the land as a rubbish tip, the local council began expanding their plans for Newport Lakes. Since Pavey's Hole was full, it was time to select a new spot for dumping waste. Except not everyone agreed with them.
That same year, the first Friends of Newport Lakes group formed in opposition to the plans. Moreover, vast swathes of the public and some councillors were outraged at the idea of losing their beloved public space to a stinking, rotting dumping ground. 
After much back and forth, the two opposing sides reached an agreement. The north-west hole could be used as a rubbish tip, but the income generated by it would go back into redeveloping the area after its closure. The playground area of Newport Lakes was built above the north-west hole after it was deemed full and redeveloped.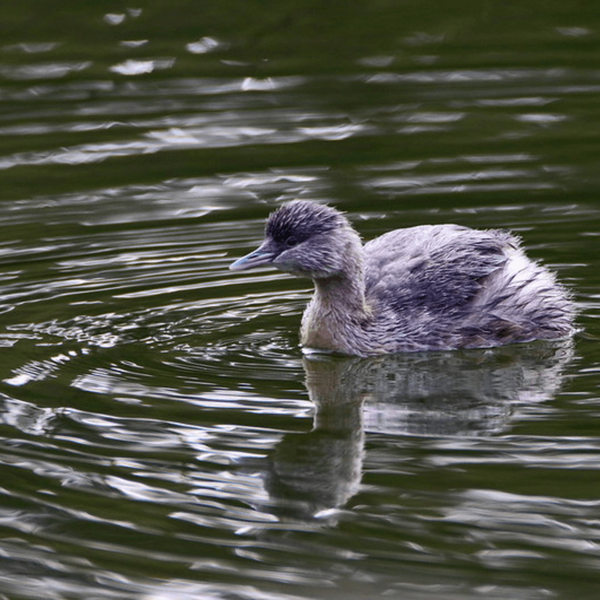 Transforming Newport Lakes: Pit to Park
The transformation of Newport Lakes Reserve was a community effort, spearheaded by Friends of Newport Lakes and Maarten Hulzebosch, the man responsible for drawing up plans to make the land more accessible and enjoyable for all. 
In the early 1990s, Hulzebosch had started implementing his well thought out plans for the area, including draining the man-made lakes by three metres to make them safer, building up the land surrounding the lakes and adding the iconic stepping stones, and repurposing dead gumtrees to act as perches for tall water birds like Cormorants. 
The transformation also involved help from unemployed work schemes, giving the community the chance to help plant and weed the area, as well as building toilet facilities and possum boxes.
On 15 December 1995, Newport Lakes Reserve was reopened to the public - but the transformation didn't end there. By the end of the '90s, a barbecue area had been added along with a bird hide and mosaic bird trail.
In 2005, to mark the 10th anniversary of Newport Lakes Reserve, the Friends of Newport Lakes put up a commemorative plaque to thank Maarten Hulzebosch for his immense effort and help in reshaping the quarry and landfill site into a slice of urban bushland heaven.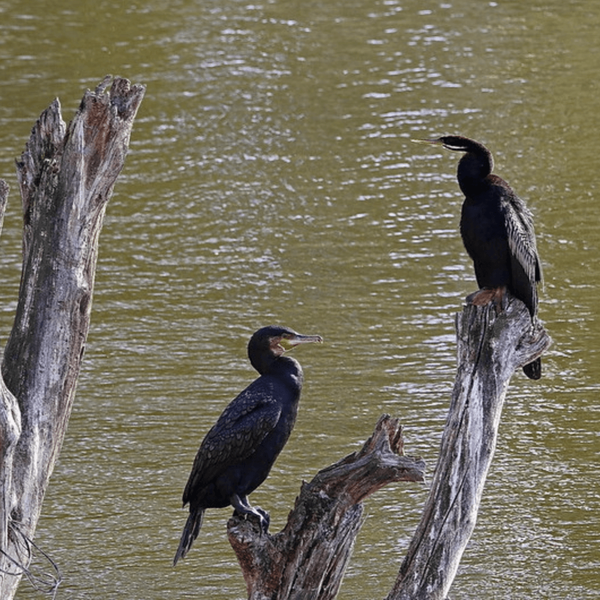 Things to See and Do in Newport Lakes
Just two years shy of its 30th birthday, Newport Lakes Reserve continues to be a favourite place to visit among locals and visitors alike. As well as offering a green space in the midst of a busy suburb, Newport Lakes is also home to community events and activities for people of all ages. 
Here are some of the things to see and do at Newport Lakes Reserve:
Birdwatching & Nature Observation
The Newport Lakes Reserve is rich in biodiversity and animal specimens - ideal for birdwatchers and nature enthusiasts. 
Over 150 species of birds have been spotted at Newport Lakes, including rare sightings of Hoary Headed Grebes and Brush Bronzewings. 
Several species of Mammals have also been sighted in the Reserve, such as possums (Ring-tailed and Brush-tailed), bats (Fruit bats, Gould's Wattled bats, White-striped Freetail bats). 
Reptiles have also made the Reserve their home, including Tiger snakes, Blue-Tongued Lizards and Eastern Snake-Necked Turtles. 
Walking Trails
Newport Lakes Reserve has an extensive network of well-maintained walking trails suitable for anyone and everyone. 
Joggers, families and gentle walkers alike are welcome to use these trails, although a special mention has to be made for the boardwalk that allows for easy access to the water for observing aquatic wildlife.
Dog walkers have designated on-leash and off-leash areas for their pups to stretch their paws. 
Picnic & Barbecue Areas
Dining al fresco is the Aussie way, and what better way than to eat surrounded by gorgeous nature? Newport Lakes provides picnic facilities including tables and barbecue areas, making it an ideal spot for picnics and outdoor gatherings with family and friends. 
Environmental Education
Even though Newport Lakes is slap-bang in suburbia, it offers authentic natural escapism due to its biodiversity. 
The diverse range of native plants and wildlife gives visitors to the Reserve unparalleled access to environmental education. Wise up on the species on your doorstep by reading the many signs and information boards dotted around the reserve - a great activity to do with young kids. 
Events and Activities
Community is a big part of preserving Newport Lakes, so don't be surprised if you visit on a day when the Reserve is hosting a community event or activities.
Guided nature walks, birdwatching events and outdoor fitness classes take place at semi-regular intervals, and it's also home to the Newport Fiddle and Folk Bush Dance, usually held in June.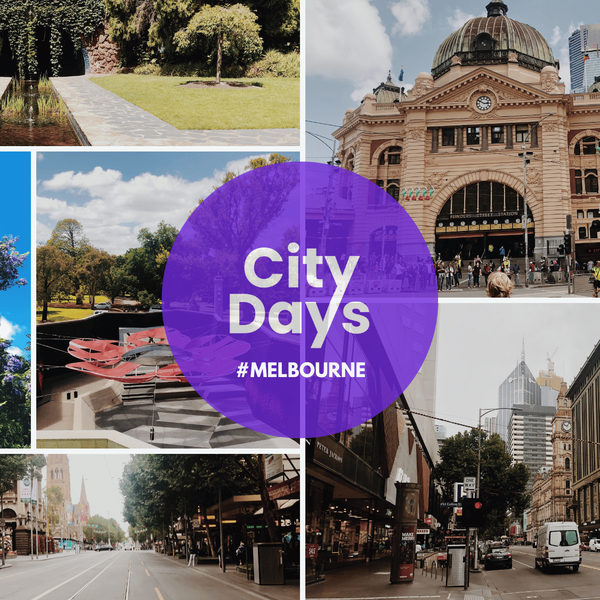 Discover More about Melbourne with CityDays
Ready to discover more of what Melbourne has to offer?

CityDays have FOUR treasure and scavenger hunts in Melbourne to choose from, all of which combine the fun of an escape room with the historic facts and whimsical trivia of a walking tour!
Take the stress out of planning your visit to Melbourne and book your adventure today! 
Not visiting Melbourne this time? Don't worry, you'll find us all over the world.