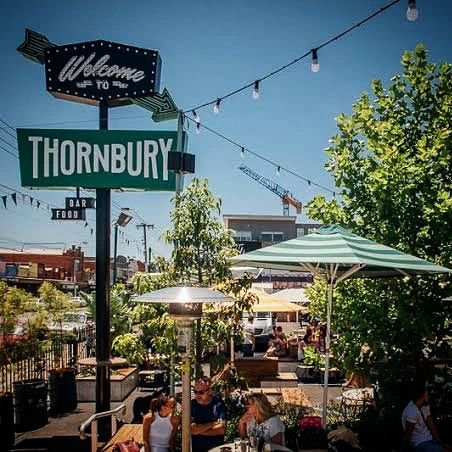 What is Welcome to Thornbury?
At the venue, local food trucks are invited to gather around a permanent garden and bar. These trucks alternate on a daily basis, with up to 40 new ones each month.
For much of the 20th century the site functioned as a car assembly factory, car showroom, and a mechanics workshop. Today it is licensed for over 700 people and retains its iconic vehicle-related theme with its alternating food trucks and host of crowd-pleasing beers. In short, it's where you want to be on a warm afternoon in sunny Victoria!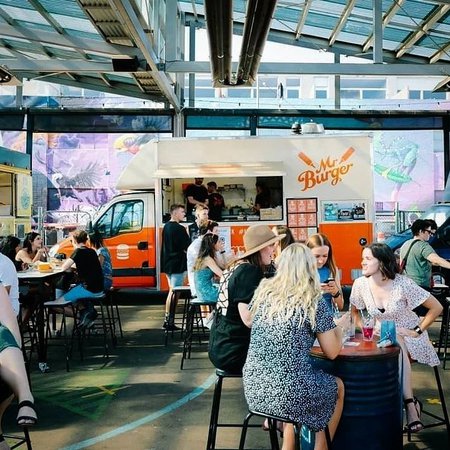 Why was Welcome to Thornbury created?
By establishing a large, park-like public space the owners hoped that Welcome to Thornbury would be enjoyed by the local community and one day become a landmark venue for Melbourne's hospitality scene.
Being familiar with the food truck industry the owners sought to create a space dedicated to supporting local food truck culture. The infamously difficult-to-obtain trading permits of Melbourne's inner-city councils meant that there was little or no support for this industry previously. But Welcome to Thornbury, offered a safe space to trade and access crowds and facilities.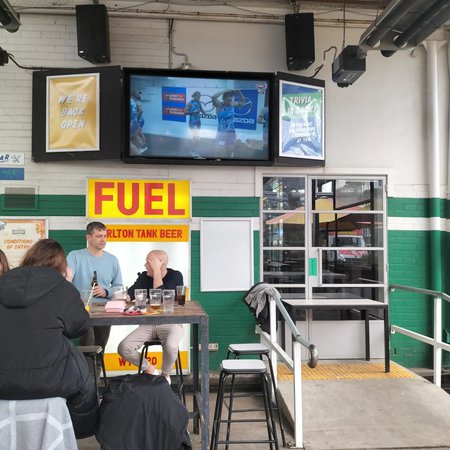 Welcome to Thornbury: Design Challenges
The venue is modelled off similar venues in the USA, so particular elements of American design culture and car culture play out in its features. The challenge was to take inspiration from references such as gas stations, truck stops and the Las Vegas strip, without creating something that was over the top, or crude.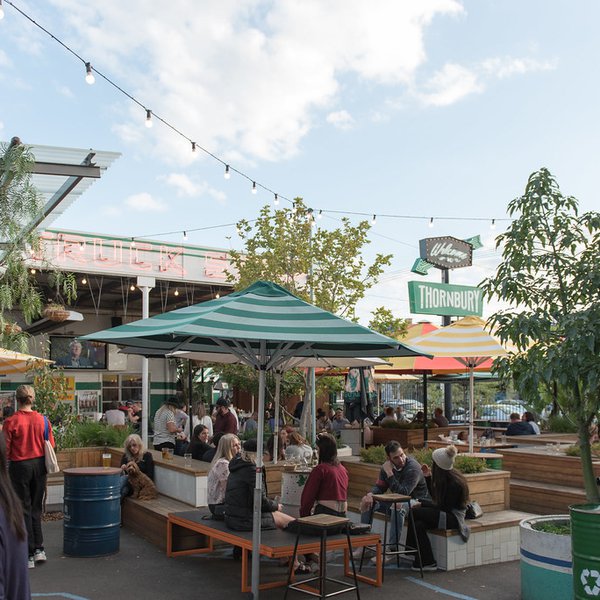 What is there to do at Welcome to Thornbury?
The Good Times Arcade
Channel your inner child at the Good Times Arcade, which is open whenever the bar is! There are over 40 retro arcade games to choose from – think pinball, space invaders and multiplayer games like basketball hoops and pool tables.
You can even win prizes like soft toys, drink cards or beer.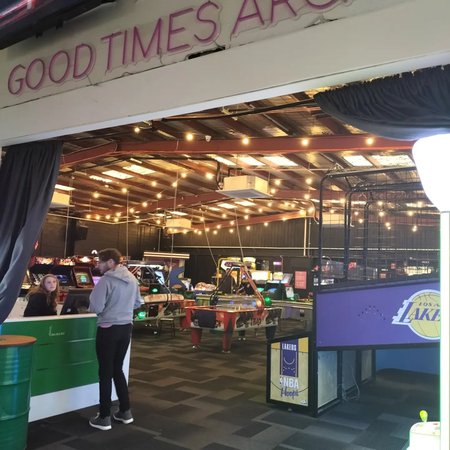 The Greenhouse
The Greenhouse, concealed behind huge barn doors, is a warehouse style function room. This unique event space is perfect as it is or can be decorated to suit different tastes.
Featuring white-washed walls, soft timber details, hanging green foliage, and twinkling lights The Greenhouse is highly versatile. It can go from bright and airy to romantic and moody with the help of a few tea lights and the swish of a match. The moveable walls also help to tailor the size of the space to each individual booking.
And the cherry on top? There's a private bar, bathrooms and a built-in music system, which can be used to plug in your personal playlist, for a DJ, or even an acoustic band.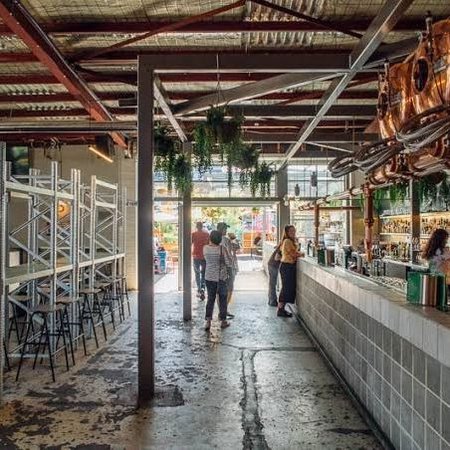 The Showroom
The Showroom is a cocktail bar and vodka distillery. Whatever you're in the mood for you can book this space and treat yourself to a unique spirit experience with a twist.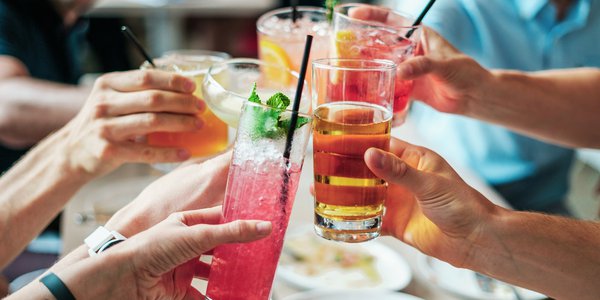 Interested in finding more places like this? Try one of our Melbourne Scavenger Hunts - untangle cryptic clues as a team, as you are taken on a journey to the most unique, unusual and bizarre corners of Melbourne and beyond!