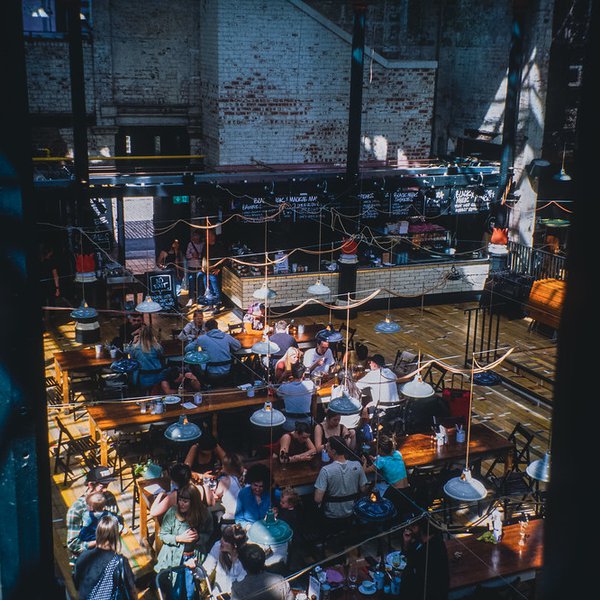 Mackie Mayor Today
From pizza to ramen, beef cuts to tacos, fried chicken to Thai with a twist, Mackie Mayor prides itself on serving a broad variety of dishes suitable for all moods and occasions. Its practically the Mercato Mayfair of Manchester!
Whether you're looking for something healthy, indulgent, international or just some simple comfort food, they've got you covered. And fine wine to accompany your meal, craft beer, coffee, they've got that too.
Mackie is popular with office workers mid-week and bustling with life on the weekends. What's more, you never have to book. It's walk-ins only, so great for an impromptu meal under a stunning iron-trussed roof.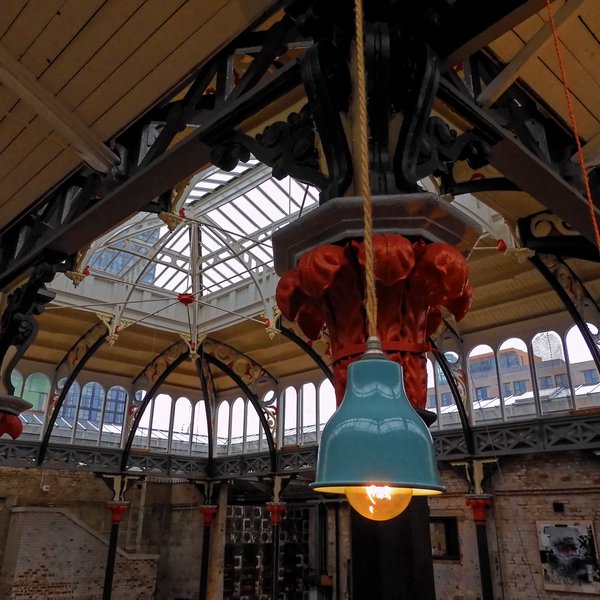 What Was The Building Used For Before Mackie Mayor?
The building Mackie Mayor is housed in was built between 1857-8 to serve as the market hall for the old Smithfield Market. The market itself had moved to the area in 1820. To begin with it was mainly a potato market but over the years it grew to include meat, fish, fruit and vegetables, and even ice cream, manufactured locally by the city's Italian population.
It was so popular that by its 1897 peak it had grown to cover 4 and a half acres of central Manchester. Much of what is today known as the Northern Quarter was back then referred to simply as Smithfield Market.
By the mid-20th century however its heyday was long over. It closed in 1972 and relocated to West Gorton. The market hall was partially demolished. What was left was listed in 1973, preserved to later become the Mackie Mayor of today.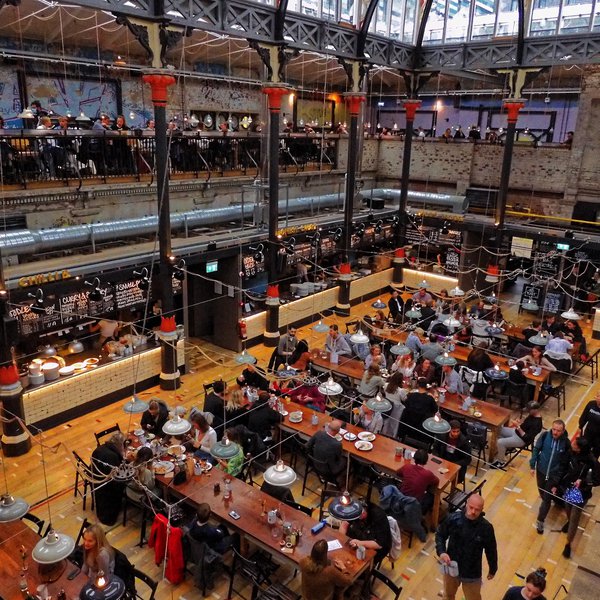 Interested in finding more places like this? Try one of our Secret City Manchester Treasure Hunts - untangle cryptic clues as a team, as you are taken on a journey to the most unique, unusual and bizarre corners of Manchester.
Want to discover more great markets around the world? Check out our articles on NYC's Greenpoint Terminal Market, London's Mercato Mayfair, Perth's Fremantle Markets and Manchester's very own Escape to Freight island.