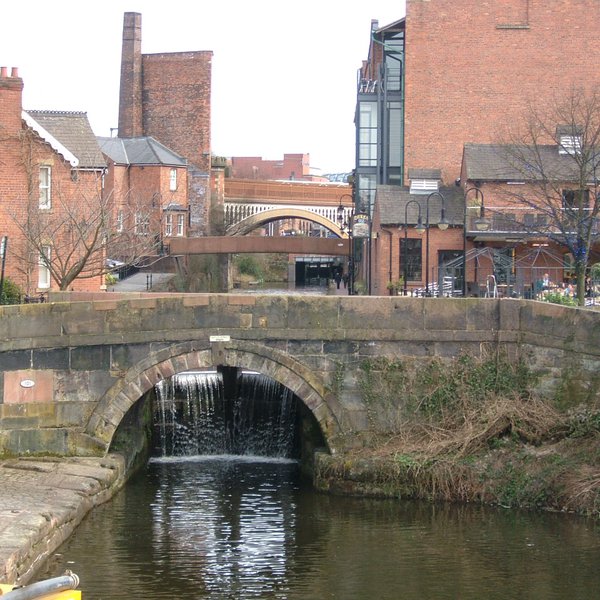 1) Take a Walk Through Time in Castlefield
The place Manchester is named for, Castlefield is as old as the city itself. It is the original site of the Roman fort Mancunium, which was built as a defence against the Celtic tribe 'the Brigantes' and can be seen in its reconstructed form today. The area isn't all ancient history however. It also played an important role in both the English Civil War and the Industrial Revolution. Find out more with the link above!

2) Explore the City's Hidden Corners with a Secret City Tour
If seeing Castlegate has wet your appetite for urban exploring and you fancy a bit more then a Secret City treasure hunt is the thing for you. Decipher cryptic directions and brainteasing riddles as you weave your way along industrial waterways and quirky streets, uncovering hidden parts of the city and visiting great pubs and cafes along the way.
Find out more using the link above.

3) Discover the History of Ordinary People at the People's History Museum
Now you've toured the ages what better way to put your feet back on the ground than with a museum examining the work, home and leisure lives of ordinary people across the last two centuries? The People's History Museum covers everything from Trade Unionism to Women's Suffrage to the Peterloo Massacre.
And if that wasn't interesting enough it is situated inside a baroque power station that used to power machines across the city. Find out more using the link above.

4) Sample the Tastes, Sights and Sounds of Chinatown
The third biggest Chinatown in Europe and the first to receive an authentic Imperial Chinese Arch, Manchester Chinatown is an ever-evolving cultural hotspot. In its early days it was hard to find anything other than Anglicised Chinese food there but since the 1960s authentic Cantonese food has been on offer, and more recently cuisines from across China, including those of Beijing, Hunan, Shanghai and Szechuan. Fun things to do in Manchester have never been so delicious!
And, beyond just food, the area is also home to a top secret Cold War fallout shelter that wasn't made known to the public until over a decade after its construction. Find out more using the link above.

5) Do Anything You Want at Escape to Freight Island
Live music, DJs, comedy, karaoke, arcade games, a roller disco, a bike park, retail spaces and a variety of food and drink outlets, all inside an industrial depot over 100 years old, Escape to Freight Island is more than just a great name. It's an entertainment megaplex with something for everyone; England's answer to New York's Coney Island and Denmark's Tivoli Gardens.
Find out more using the link above.

6) Visit Chetham's Library in All its Medieval Splendour
Manchester's oldest building and the oldest public reference library in England, Chetham's Library has been open in continuous use since 1653 and has witnessed some momentous events in that time. It even hosted Karl Marx and and Friedrich Engels in 1845 when the duo were researching their seminal 'Communist Manifesto'. Follow in their footsteps and even read some of the manuscripts they read!
Find out more using the link above.

7) Victoria Baths
A grand Victorian bathhouse that was once (back when houses with bathrooms were rare) an essential part of everyday life in Manchester, Victoria Baths is a beautiful and fascinating building, well worth a tour. Plan your visit right though and you'll get a lot more than just this. The bathhouse has since the new millenium been used as a concert and party venue on multiple occasions and is a great option for an alternative night out.
Find out more using the link above.

8) Marvel at Mind-blowing Astrophysics at Jodrell Bank
World-leading observatory, UNESCO Heritage Site and home to the mindbogglingly large Lovell Telescope, Jodrell Bank is a fascinating day out just outside of the city centre. Come for the telescope, stay for the Cold War history and amazing science. Or, if you pick your day right, the music. Like Victoria Baths, Jodrell is another unexpected concert and festival venue.
Find out more using the link above.

9) Eat Food From All Over the World at the Historic Mackie Mayor
From pizza to ramen, beef cuts to tacos, fried chicken to Thai with a twist, this Victorian market turned modern foodhall prides itself on serving a broad variety of dishes suitable for every occasion. Mackie Mayor is practically the Mercato Mayfair of Manchester! And the building it is housed in is just as stunning.
Find out more using the link above.

10) Fletcher Moss Park
Last but not least, one of the most fun things to do in Manchester is to take a relaxing stroll around the stunning Fletcher Moss Park. With a botanical garden, a wildlife habitat, football pitches and a family-run cafe it has everything you could ever want in a park, and to top it all off it also has a fascinating history. It was the birthplace of The Plumage League, a hat-hating early precursor of the RSPB.
Find out more using the link above.