1) Visit The Beautiful Arcades
Mayfair has not just one, but three of London's Victorian shopping arcades: Princes Arcade, Royal Arcade and Burlington Arcade. These are worth visiting not just for the luxury boutiques within, but also for the stunning architecture and fascinating history. Burlington Arcade, for example, boasts the world's smallest and oldest private police force: The Burlington Arcade Beadles. You can find them there to this day, still clad in their original top hats and frock coats.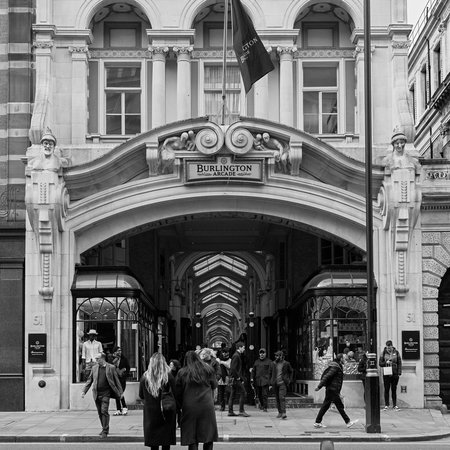 2) See Art From All Eras At The Royal Academy Of Arts
A gallery featuring the works of Michaelangelo, Salavdor Dali and Tracey Emin; a 17th Century palace responsible for putting Palladian architecture on the (UK) map; the site of (possibly) the most generous rental agreement in London, the Royal Academy of Arts is a lot of things and one of those is a Mayfair must-see.
Find out more here.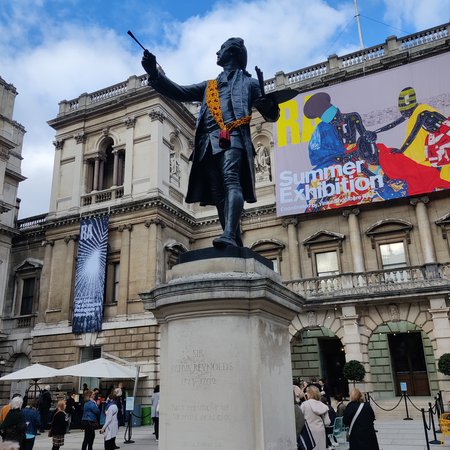 3) Rock Out With Handel And Hendrix
Sculptures, paintings and architecture not your thing? How about a bit of baroque and roll? Turns out Jimi Hendrix and George Frideric Handel were neighbours. At the 'Handel and Hendrix in London' museum- 23-25 Brook Street, Mayfair (aka their old houses)- you can learn all about the London lives of these two musical visionaries.
Find out morehere.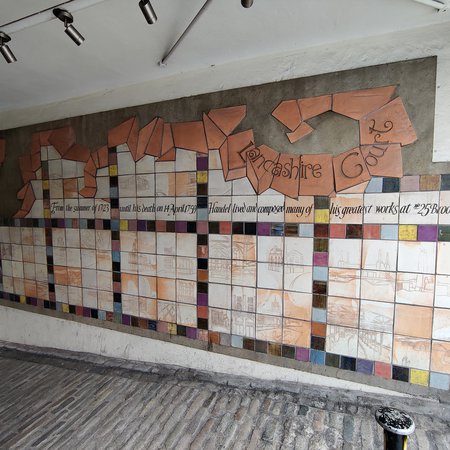 4) Wine And Dine At Mercato Mayfair
Time for a bit of nourishment. Mercato Mayfair is Mayfair's very own artisanal food and drinks market. Set in a Greek revival church, it's the perfect place to enjoy food from a host of different cultures. Gelato, sushi, pizza, pasta, bao buns, burgers, wine, they've got it all. They even brew their own German craft beer in the vaulted crypt below.
Find out more here.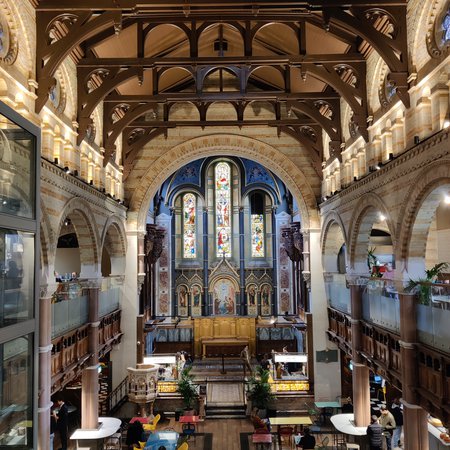 5) Learn About Archaic Laws At Brown Hart Gardens
Mayfair has plenty to do and see outdoors, too. Brown Hart Gardens, for instance, is a charming and unique spot with a bizarre history. Built on top of an old substation that still powers much of the West End to this day, it is subject to some pretty strange by-laws. Singing, quarrelling, shouting and... erm, the practice of gymnastics are all banned on its premises.
Find out more here.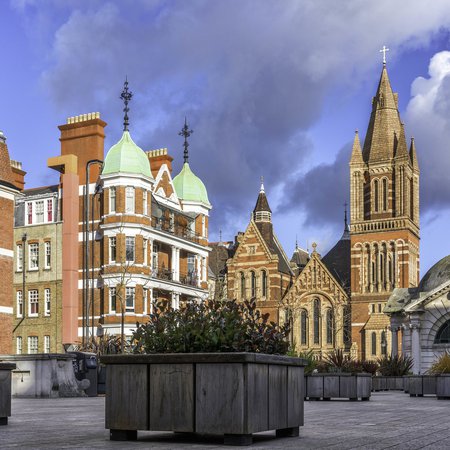 6) Get Spooked At Mayfair's Most Haunted House
Legend has it that 50, Berkeley Square is the home of three cursed spirits: a young girl who fell out of an attic window, a child who was murdered by a servant, and a man who was locked in a room and fed through the keyhole until he succumbed to madness. And that's just where the spookiness begins.
Find out more here.
7) Unwind In Mount Street Gardens... If You Can
The perfect place to relax, read a book and escape from the pressures of city life, Mount Street Gardens is a peaceful sanctuary in the heart of Mayfair. Or so it would seem... Despite its pleasant appearance, the place has a grim history. It was once burial ground and, worse still, this was only changed because its conditions were so bad as to put it in breach of Victorian health and safety regulations.
Find out more here.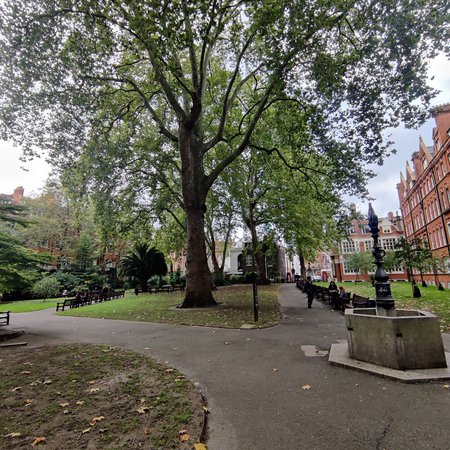 8) Experience Mayfair In A New Way In Our Outdoor Escape Game
A unique way to experience the area, this hybrid escape game/city tour will take you on a cryptic adventure through Mayfair's past and present. Solve tricky clues and untangle enigmatic directions as you work your way between the impressive, the beautiful and the outright bizarre. Along the way, enjoy great cafes, bars and pubs, and learn the baffling history of Mayfair and its people.