1) Charing Cross Station cost the equivalent of £32m to build
The station first opened in 1864 after four years of construction and testing. It at the time cost £300,000, which would be approximately £32m in today's money. It wasn't just the building itself that was paid for with this however, but also line extensions to the station and the construction of a sturdy, new bridge across the Thames.
2) It contains a (replica) of a 13th century monument
In the station forecourt is a replica of the Eleanor Cross that once stood outside Whitehall. This was one of twelve such crosses to be commissioned by King Charles I between 1291-5. It is an elaborate stone monument that features many crosses but is not itself cross shaped. The original Whitehall cross marked the spot from which all distances in London were measured and was demolished by order of parliament in 1647. A statue of Charles I on horseback now stands in its place.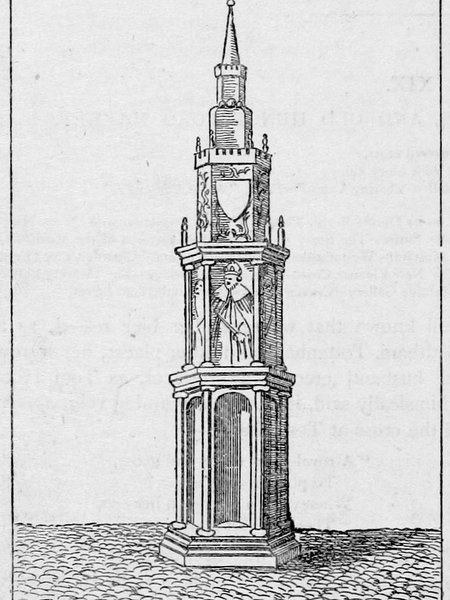 3) Charing Cross Station was the home of one of Thomas Cook's first offices
In the mid-late 19th century the station became the main terminus of London's 'boat trains' (trains that took people to continental Europe via boats). Because of this it was dubbed 'the Gates of the World' by author Percy Fitzgerald. Thomas Cook (of modern package-holiday fame) set up one of his early travel agents there- an important step in ensuring his brand was as successful as it has turned out to be.
4) It played a crucial role in World War One
On August 3rd 1914 civilian boat services were suspended and Charing Cross became the main departure point for soldiers leaving to fight on the Western Front. Across the course of the war 283 journeys departed the station and many more arrived there, bringing home the injured. On Boxing Day 1918, shortly after the war had ended, it became the meeting point of King George V and US President Woodrow Wilson.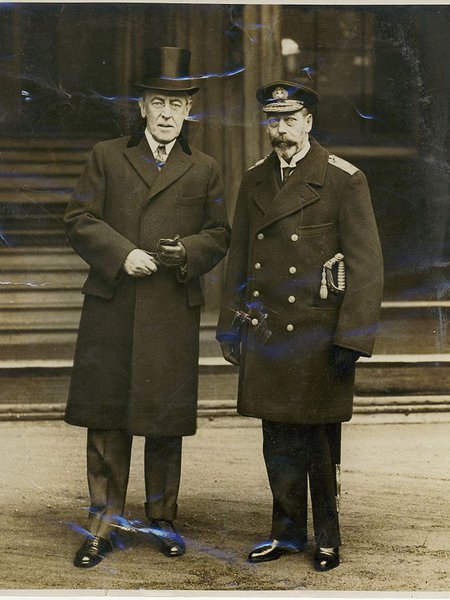 5) Charing Cross Station hosted another (possibly even more famous name) on several occasions
Sherlock Holmes took a train from the station in several of Sir Arthur Conan Doyle's stories, including The Adventure of the Abbey Grange and The Adventure of the Golden Pince-Nez. The building is also being looked at by Oscar Wilde, or at least a stone version of him. Opposite the station is the 1998 statue A Conversation With Oscar Wilde.
6) The building's impressive French renaissance-style facade is part of a 340 bedroom hotel
Charing Cross Hotel was designed by Edward Middleton Barry and opened in May 1855. It originally had 250 bedrooms, many of which overlooked the station concourse. It was so popular however that it was extended in the 1870s, a 90 bedroom annex being added.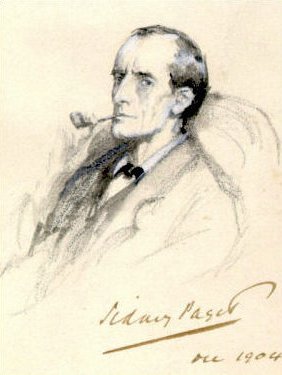 7) It is served by part of the world's first underground service
In 1870, just six years after the first passenger trains left the railway station, Charing Cross underground opened its doors to the public, becoming part of the world's first ever underground railway. It is now on the District Line and is one of two underground stations serving Charing Cross, along with Embankment.
8) Charing Cross Station's roof once collapsed in a fatal incident
In 1905, at 3.45pm on December 5th, a group of workers were carrying out routine maintenance on the roof when something cracked. A ceiling panel came dangling down. The station was evacuated. Twelve minutes later an entire section of the room came crashing onto the platform, covering four trains. Most people escaped unharmed but six were killed including two of the roof workers. Since then the roof has been replaced in its entirety with a utilitarian post and girder structure.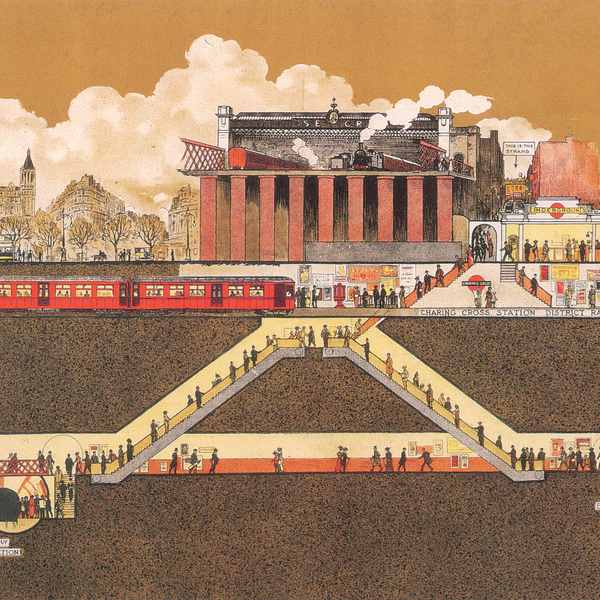 9) Charing Cross Station Was Also Bombed Twice In World War Two
On October 8th 1940 a train was struck by a bomb during a daylight raid. This was child's play compared to what happened in April the next year however. The hotel was hit, four trains were set on fire and a parachute mine landed next to platform four. The damage was so bad that the station did not open until December and the hotel was not fully repaired until 1951.
10) Bodyparts Were Once Deposited At The Station's Luggage Office
In May 1827 an inconspicuous trunk was dropped off at the station's luggage office. When the staff later opened it (due to its worsening smell presumably) they made a shocking discovery. It contained five severed body parts. The culprit, the 'Charing Cross Trunk Murderer', was later apprehended and executed for his crimes.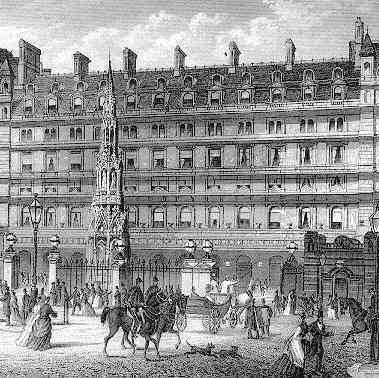 Interested in finding more places like this? Try one of our Treasure Hunts in London - untangle cryptic clues as a team, as you are taken on a journey to the most unique, unusual and bizarre corners of London.