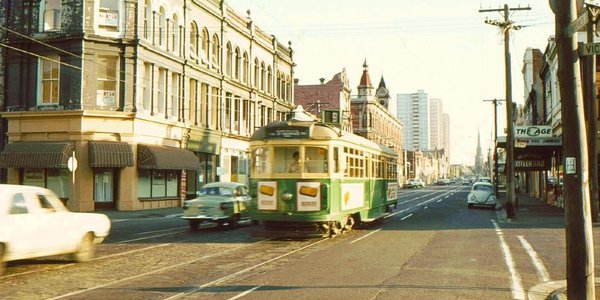 Melbourne's Counter-Culture
In the 1960-70s a counter-cultural scene was born in low-rent Melbourne neighbourhoods such as Carlton, Prahan and later Fitzroy. This was defined not by pot, protests and parties, but by a new generation's desire to live differently from their parents.
Groups of liberal-minded people took up residence in shared houses, forming collectives and exploring communal living, activism and the arts. These urban communes were particularly important for those marginalised by traditional society. Although they too were not free of homophobia, racism and sexism, they tended to be more progressive than other living situations.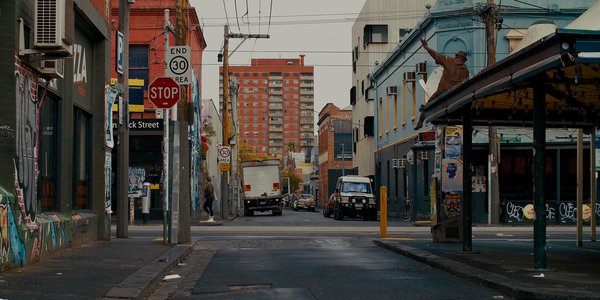 A Scene Blossoms Around Brunswick Street
Brunswick Street, in Lower Fitzroy, became an important part of this counter-cultural movement when, in the 1970s-80s, music venues started opening there. The first of these was T. F. Much Ballroom ('Too F**king Much Ballroom'), a hub for the prog rock and psychedelic bands that were thriving in Melbourne at the time.
T. F. operated out of Cathedral Hall (Central Hall), its Christian landlords very likely in the dark about the venue's progressive philosophy. It hosted such bands as 'The Sons of the Vegetal Mother' and 'Spectrum'.
Later, the radio station 3RRR, PolyEster Records, the Evelyn Hotel and the legendary Punter's Club followed in T. F.'s footsteps, giving birth to the Brunswick Street scene.
Throughout the 1980s Brunswick Street was thriving. Post-punk bands like Frete!, Magic Dirt and Spiderbait launched their careers there. In the 1990s, IF? Records joined the fray, adding techno and electronic music to the mix. By this point however mainstream culture was beginning to fetishize the scene. Gentrification was soon to follow.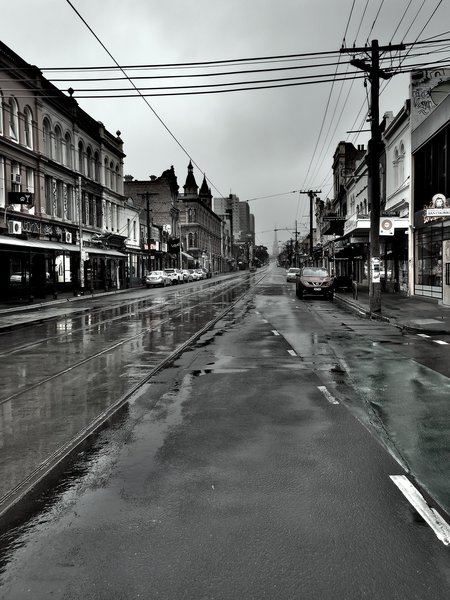 Brunswick Street Loses Its Edge
Since at least the end of WW2 Brunswick Street had been a low-rent area, attractive to immigrants, artists and bohemians. Come the turn of the century however this began to change. Rents shot through the roof. Gradually its historic shops and music venues began to close, replaced by flashier, more fashionable and far more pricey outlets.
A few places, such as Evelyn Hotel, are still going strong today but the majority of the old scene has either closed down or been pushed out. The Punters Club, for instance, closed in 2002, and 3RRR has been forced to relocate to Brunswick (the suburb, not the street).

Brunswick Street Lives On In Popular Culture
Despite this, the streets once pivotal scene, and Melbourne's counter-culture as a whole, can be still be found in spirit in literature, film, street-art and the music of the bands that were once its bedrock.
Helen Gardner's seminal novel Monkey Grip is one place where the old Brunswick Street lives on. The story follows a single mother, raising a child in a shared house, whilst dealing with her increasingly tumultuous relationship with a heroin addict.
This, along with other works, offer a time-capsule back to the street and the culture that defined it before they were transfigured by gentrification.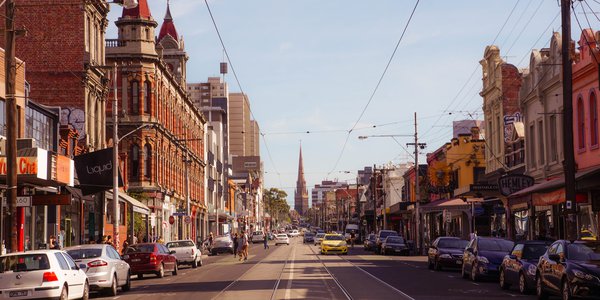 Interested in finding more places like this? Try one of our Melbourne Scavenger Hunts - untangle cryptic clues as a team, as you are taken on a journey to the most unique, unusual and bizarre corners of Melbourne and beyond!
Read more about the effects of gentrification around the world in our articles on Washington DC's Culture House and NYC's Little Greece.