If you're looking to impress your date in the UK capital but don't want to break the bank in the process, we've got you. 
London is one of the most popular choices when it comes to where to go out on a date, but unless you're mega rich, it can be tricky to find places that don't cost an arm and a leg.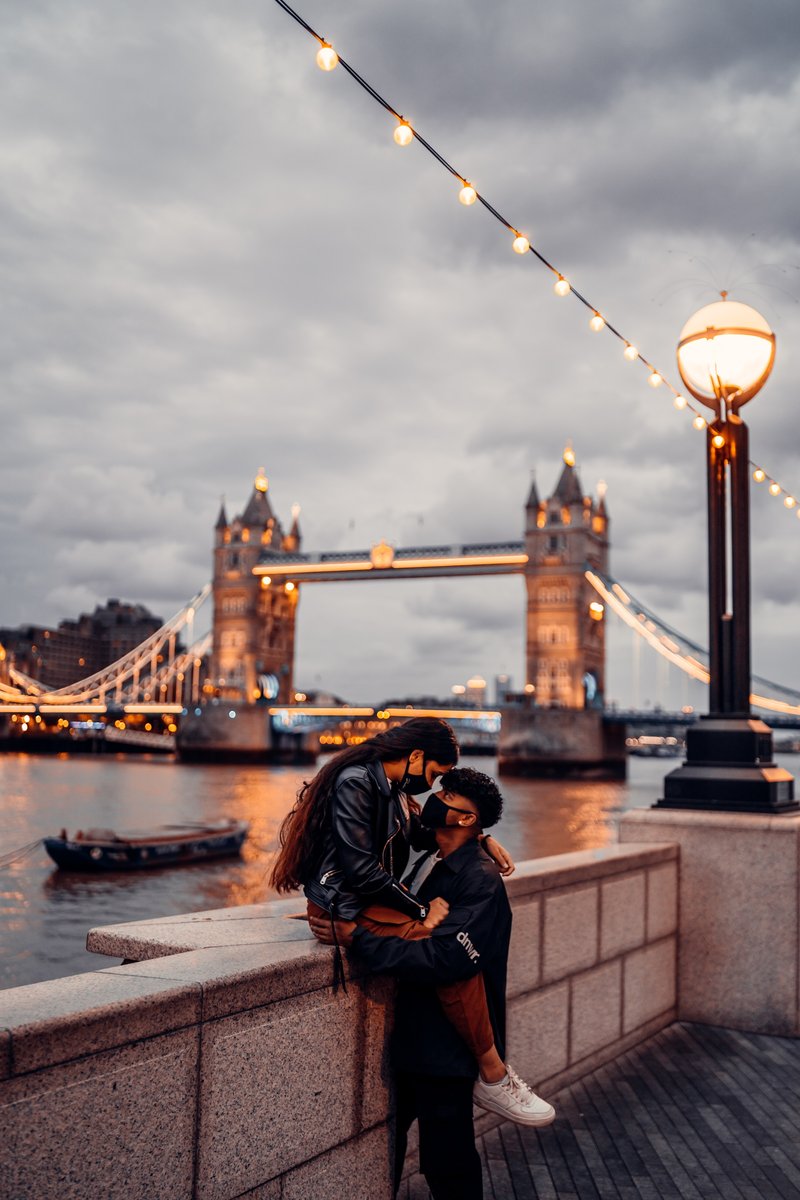 Whether it's your first date as a couple or your hundredth, we've compiled a list of 20 cheap date ideas in London that'll impress your partner without robbing you of your cash.
Ready to woo your partner at a discount? Read on to find out the best cheap date ideas in London!
Best Cheap Date Ideas London
Let's kick off the list with some sure-fire favourites. If you're really stumped for cheap date ideas in London, try some of these!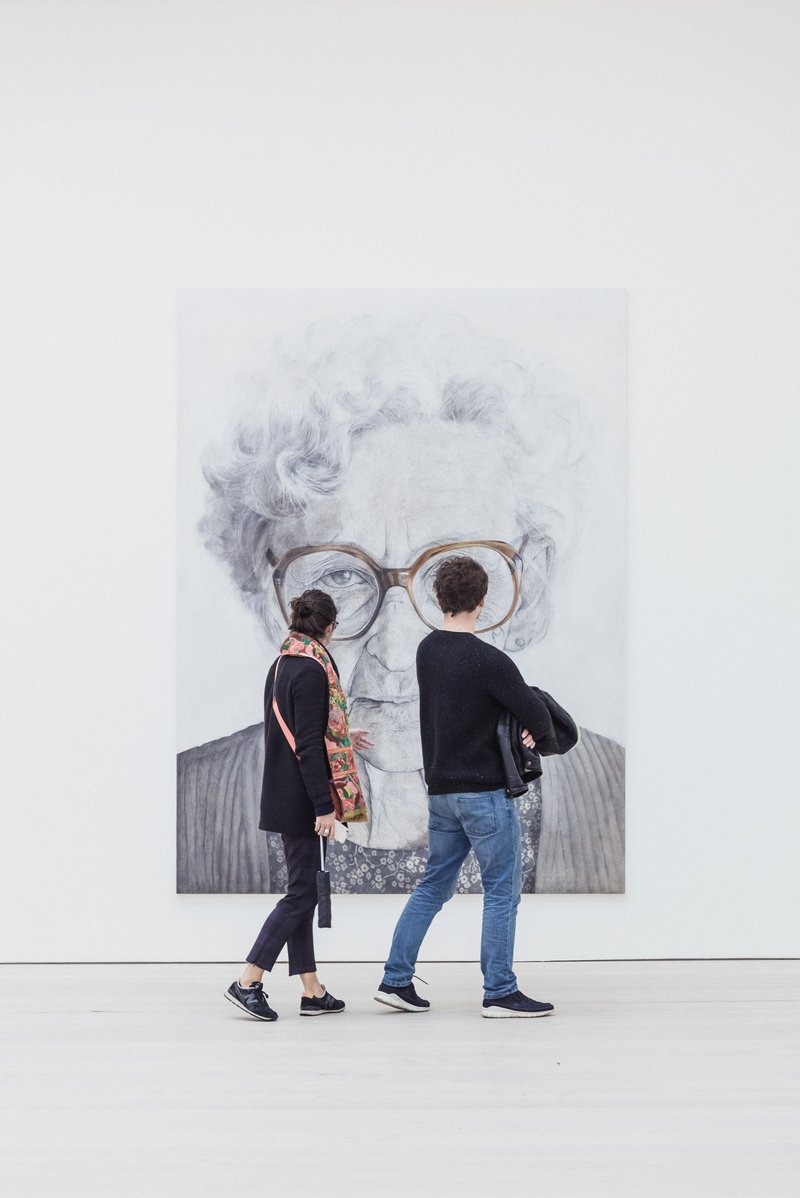 Transform Shoreditch Into a Living Art Gallery
If you or your partner is into all things arts and culture related, here's your solution to finding cheap date ideas in London. 
Beauty is in the eye of the beholder, but we challenge you not to fall in love with Shoreditch's unique arts scene. From modern art and moving sculptures to a burial ground with literary greats, this extraordinary suburb is packed with plenty of opportunities to admire the beauty that surrounds you.
Instead of plodding around a static art gallery, get outside and appreciate the lived-in masterpiece that is Shoreditch by playing the Shoreditch Shuffle route. Grab your partner and head off on a clue-guided adventure around the area, culminating in a corner of culinary delights! 
Find out more here.
Nothing quite says 'romance' like a stroll through botanical gardens and London is lucky enough to be home to one of the world's oldest examples.
Established in 1673, Chelsea Physic Garden is an incredible treasure trove of plant history and beauty. Wander around plants that have been collected and cultivated since the late 17th century and transform your date into a fun learning experience! 
Bonus: Regular events are held at Chelsea Physic Garden so keep an eye out for something unusual that might take your partner's fancy - you won't regret it! 
Charm Your Partner's Socks Off at Charles Dickens' Favourite Pub
There's almost too much choice when it comes to historic pubs in the capital - but there's a reason this is an ideal location for ideas for cheap dates in London.
The Lamb and Flag is tucked away in Covent Garden, conveniently nestled between two of London's most fascinating historic suburbs, Piccadilly and Soho. Surrounded by shops, bustling restaurants and cosy cafés, this former haunt of Charles Dickens himself has retained its classic charm and incredible history.
Explore the area by playing Secrets of The Squares and along the way settle down at the cosy pub for an exclusive 20% discount food and drink per ticket holder. 
Find out more here. 
If you know your date is a Harry Potter fan, this is the place to go. If they aren't, you should go anyway. 
Firstly, Leadenhall Market is one of London's most beautiful indoor markets. Whatever the season, it always looks as charming as a postcard and it's jam packed with pubs and cosy wine bars. 
For Harry Potter fans, all that you really need to know about Leadenhall Market is that it was the chosen set location for Diagon Alley and Muggle London. In some ways, stepping into Leadenhall Market is a bit like entering the wizarding world - its spectacular roof and bustling corridor are reminiscent of another world.
Whether you or your date is a Potterhead or not, this is a great place to explore as part of a date. We recommend visiting Old Tom's Pub (click here to find out why!). 
Fun Cheap Date Ideas London
For cheap date ideas in London that evoke your more playful side, try some of these!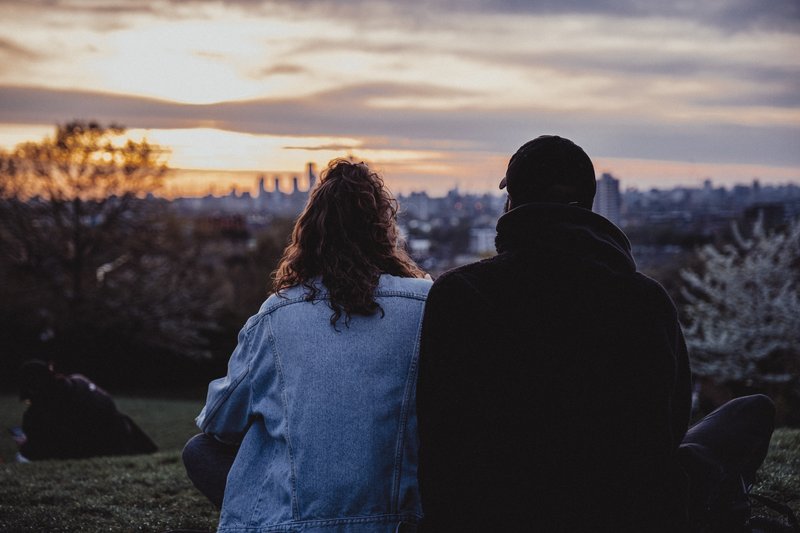 If you're a London local, chances are you've already visited the fancy big-name parks such as Hyde Park. Why not mix it up a little and head for one of London's best-kept secrets instead?
Gunnersbury Park and the accompanying museum are completely free to enter - which is a definite bonus if you're trying to save your pennies. Exhibitions are constantly on rotation while pop-up events occur throughout the year, and the history of the grounds and area are well-worth looking into for a fun but cheap date in London. 
Explore South London's Secrets on All Gone South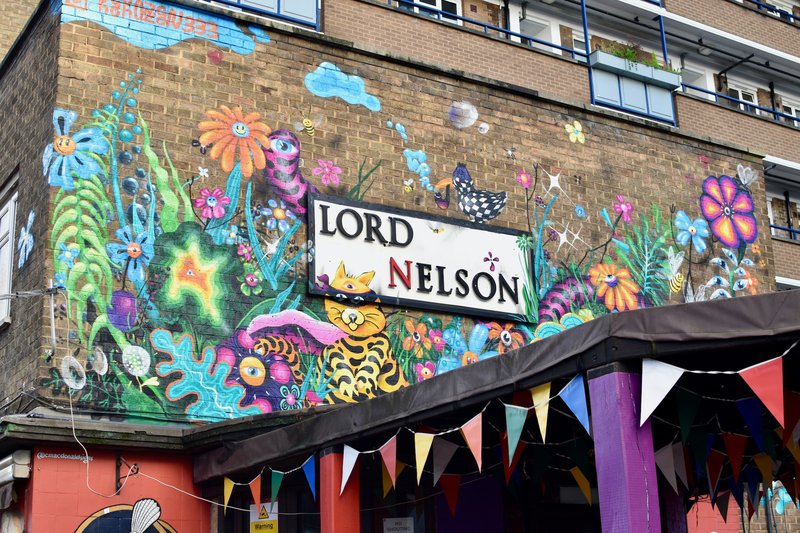 One of the best-value experiences in London, this south London treasure hunt takes you through one of London's oldest neighbourhoods while tying together gorgeous riverside views and historical trivia.
Walk hand in hand along the Thames and expose another side to London's history simultaneously. Ideal for impressing your history buff date although no prior knowledge is required. 
Find out more here. 
Go For Bottomless Chicken Wings at BrewDog Soho
Shake off any inhibitions early by treating your date to bottomless wings at BrewDog in Soho. 
Every Wednesday night, this place is packed with hungry and thirsty diners tucking into bottomless chicken, cauliflower or "Temple of Seitan" wings and craft beers. At just £13 per person, you can at least be sure that you won't be hungry after your date. 
Find out more here. 
Snap Up Some Treasure Second Hand at Portobello Market
Whether your date is into interior design, fashion, or a foody, you can't go wrong with strolling through a market together. 
Great for the planet and your purse, you can also add an extra element of romance by opting for freshly cut flowers at the end of your date: aww. 
Find out more here. 
Find Out 'Whodunnit' in Whitechapel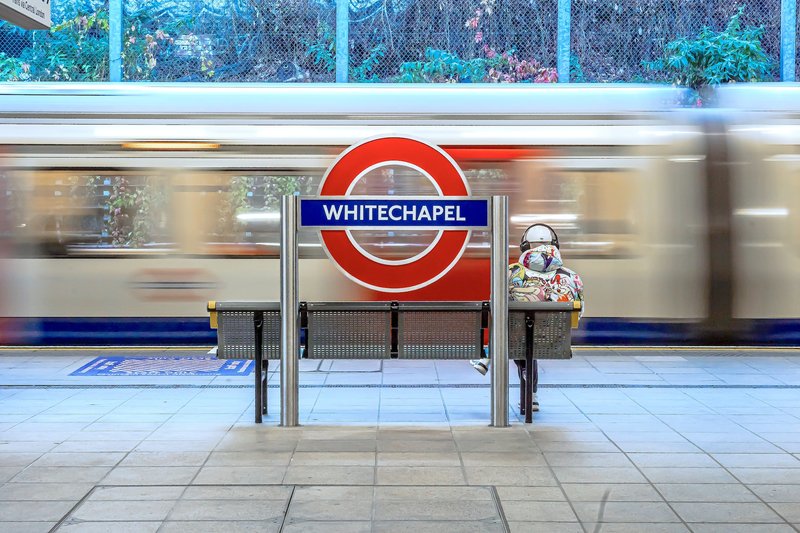 Historical murders and gore might not strike a romantic note for some people, but hear us out. What if, instead of being partners in crime, you became partners in deducing crimes?
For true crime podcasts and literature fans, there's hardly a better way to spend time with your significant other than trawling through clues and solving a mystery. Don your matching detective caps and revisit one of London's most head-scratching mysteries with Return of The Ripper, an all-new detective game in the streets of Whitechapel. 
Using your combined wily powers of deduction, become the sleuthing couple to be reckoned with as you uncover Whitechapel's dark history…
Find out more here. 
Take a Punt on Arcade or Board Games at Plonk
Plonk is a games and mini golf venue in artsy Shoreditch where you are pretty much guaranteed some old fashioned fun.
If it's your first date, this is a great place to break the ice and test your partner's competitive spirit. If you've been together a while, this is the ideal place to get some alone time and have some fun while saving some cash.
A range of board games and arcade games are on offer, all you've got to do is decide what to play first…
Find out more here. 
Turn Your / Your Date's Fav Video Game Into A Real Life Experience with Humanity's Last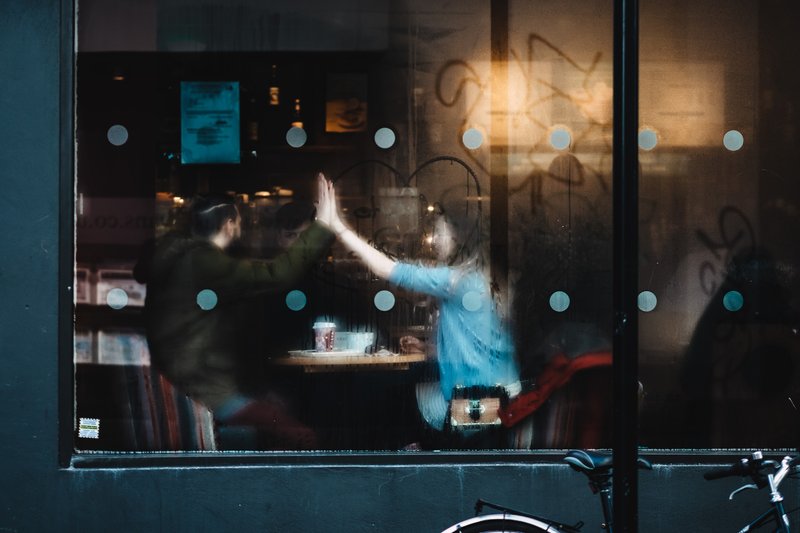 For couples who love gaming, this is a great solution to the endless argument about who gets to be player one.
Humanity's Last is a real-life, on London's city streets adventure that will really appeal to players obsessed with The Last of Us or watchers of The Walking Dead.  
By taking part, you become the main characters in a story that will terrify you and bring you closer together in equal measure. London has been infected with a mysterious illness that has transformed its citizens into mindless zombies… you and your partner have to work against the spread by solving riddles and clues to take you to the lab where (hopefully) a cure can be made…can you do it? There's only one way to find out! 
Find out more here. 
Time Travel at The British Museum
Whether your partner's into Roman coins or Ancient Egypt, the amazing thing about The British Museum is that its many exhibits span the whole world and pretty much all time.
The even more extraordinary thing is that anyone can enter it free of charge - so even if you've been before, why not set yourself and your date a challenge such as finding the oldest or oddest exhibit you can? 
Find out more here
Go For a Mystery Walk Through Kensington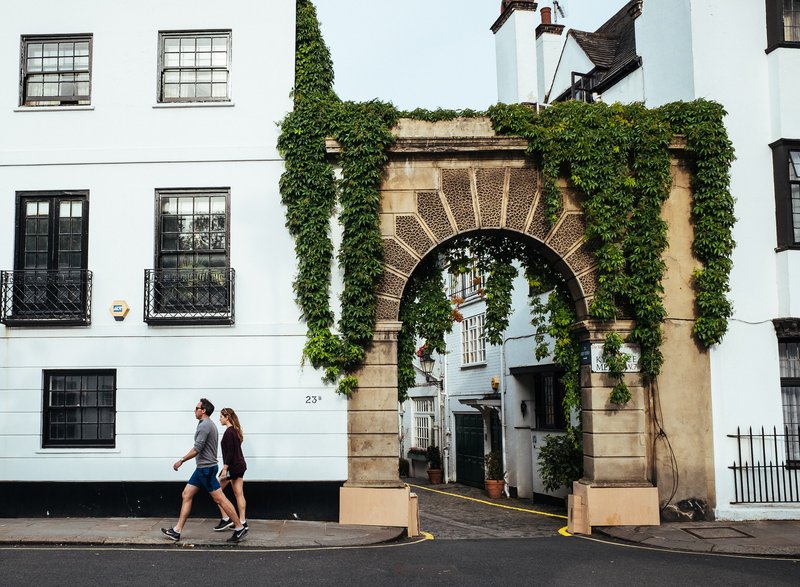 Looking for cheap date ideas in London that include romantic cobblestone mews? Look no further.
Mysterious Mews is a scavenger hunt through Kensington's picturesque streets and hidden gardens. Evoke a fairytale pilgrimage as you and your partner stroll past some of London's prettiest upscale Victorian architecture and cosy up in authentic British pubs. 
Packed with fun and plenty of history besides, the trail takes just over two hours to complete and is sure to turn date night into an unforgettable adventure! 
Find out more here. 
Cheap Romantic Date Ideas London
Diamonds might be a girl's best friend but as we all know, love costs absolutely nothing at all. You don't have to book a table at the Ritz to impress the right person, so try these cheap romantic date ideas in London instead!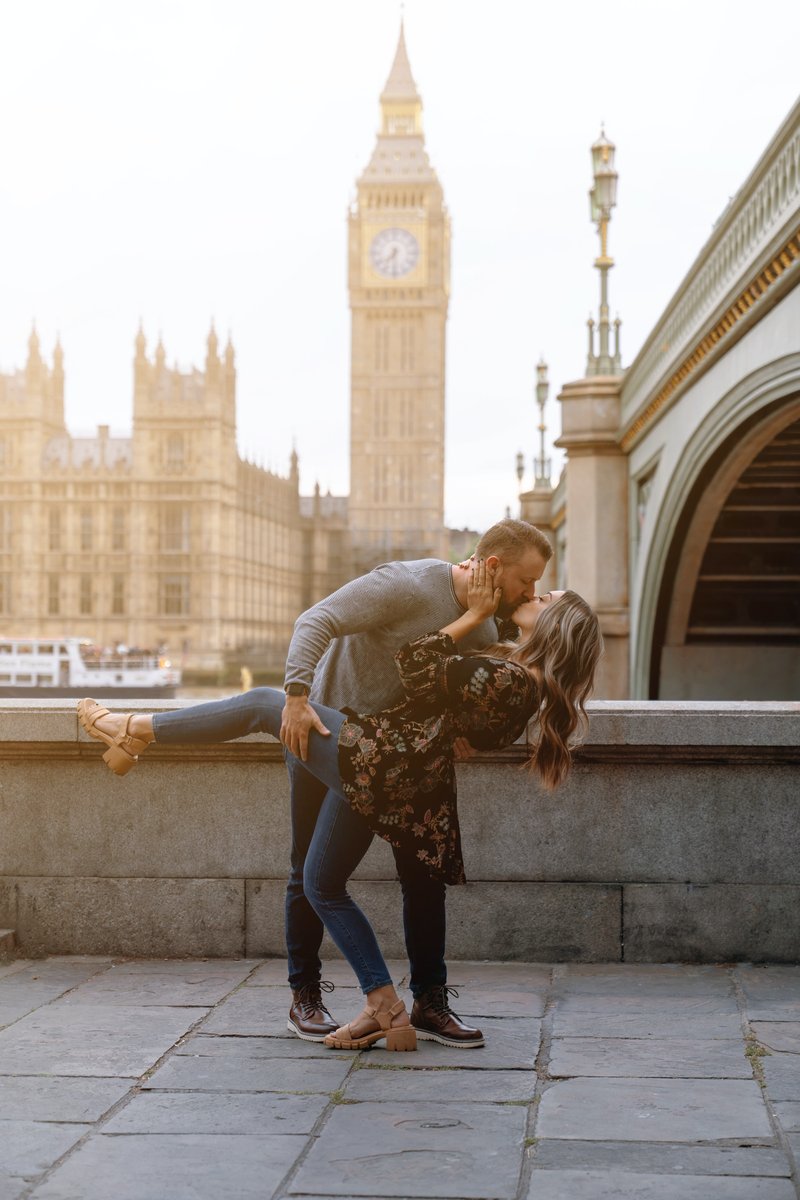 Star In Your Own (Private!) Christmas RomCom
Christmas is all about coupling up and digging out festive film favourites like The Holiday or Love Actually - so why not add a seasonal spark to your date by undertaking your own Christmas-themed adventure together?
Clause & Effect (Gourmet Edition) is an outdoor urban adventure game that takes players around Mayfair and Covent Garden solving clues that will save Christmas - with a twist. Admire the sparkling Christmas lights, wrap up warm and nibble on delicious treats together as you go. 
Bonus: Food and drink is included in the ticket price, and there's even some sneaky discounts at pubs along the way! 
Find out more here. 
Is there anything more romantic than strolling through endless fields of flowers? Although this venue is only open in the summer months, it'll cost you just £10 to enter for the pair of you. 
Inhale the delightful smell of nature's perfume and stare lovingly into the sea of purple all around you - what could be more romantic than that?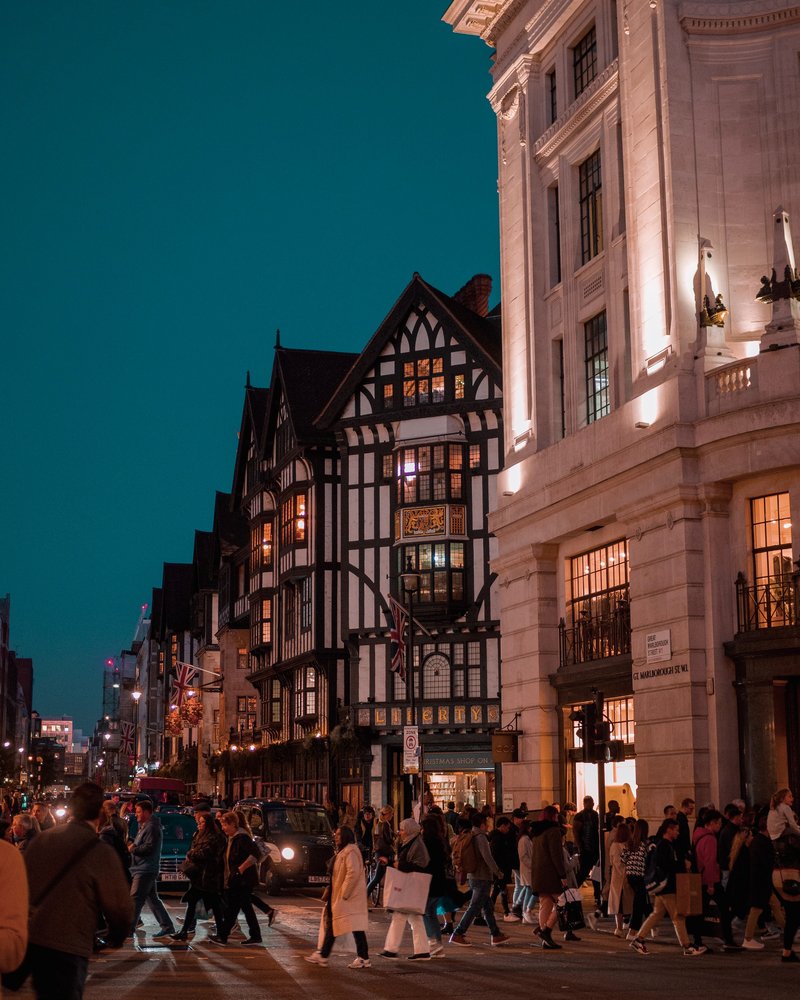 Mayfair is one of the city's ritziest suburbs and the venues there can feel pretty out of reach if you're low on cash. But luckily, nobody checks your bank balance before you enter the suburb - and there's plenty to see and do without breaking the bank.
Wile away an afternoon by exploring the hidden gems and lesser-known sights of Mayfair, including a Greek-revival church turned market, a brewery in a crypt and an introduction to the famous philanderer Beau Brummell… 
But don't worry about him stealing your girl, guy, or whoever. Find out Mayfair's secrets and treat your date to a whirlwind tour of one of the world's most expensive suburbs for just a fraction of the price. 
Find out more here. 
Soak in Some Views and Snap a Selfie at Garden at 120
Stunning views and an aura of romance - right in the heart of London. 
Garden at 120 is a free to enter public space in Fenchurch with unparalleled panoramic views and is a great place to get to know your date in somewhere that feels fancy (despite not costing you a penny).
To add a bit more romance into the mix, grab a coffee or beverage of choice and get to know your date against the most scenic backdrop in the city.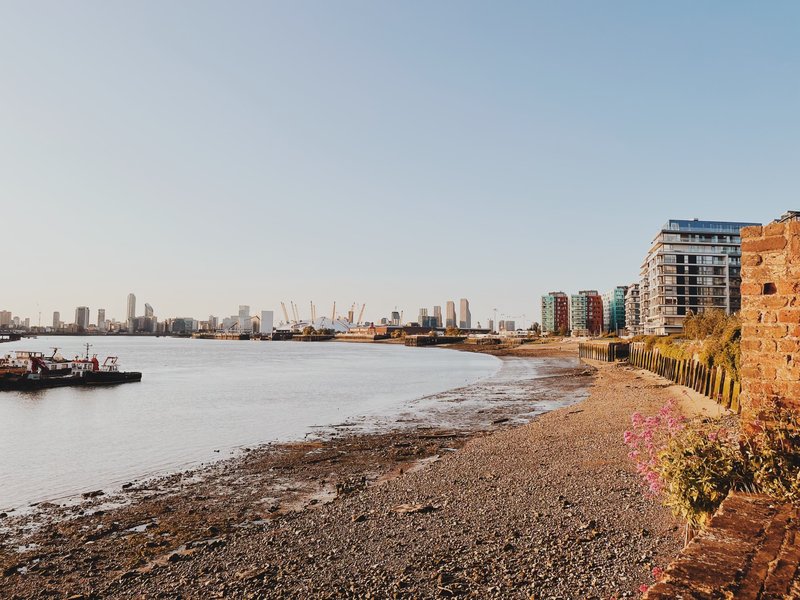 There's something about Greenwich that makes you forget you're still in London - and we mean that in the best possible way.
The borough of Greenwich is packed with history, picturesque views of London's skyline and quirky things to do. Greenwich Guile is a specially curated route that takes participants around the most scenic and interesting parts of the borough in a fun and interactive way: solve riddles and puzzles, follow clues and be led around a part of London so often missed by tourists and residents alike. 
Bonus: Once you've finished the trail, you're ideally placed to explore The Cutty Sark, Greenwich Observatory and Greenwich Park. Looking for more cheap date ideas in London? Why not try stargazing at the observatory?! 
Snap Up Some Treasure Second Hand at Portobello Market
Whether your date is into interior design, fashion, or a foody, you can't go wrong with strolling through a market together. Great for the planet and your purse. 
Check out what's available when on the market's website here. 
Get Romantic By Exploring Roman London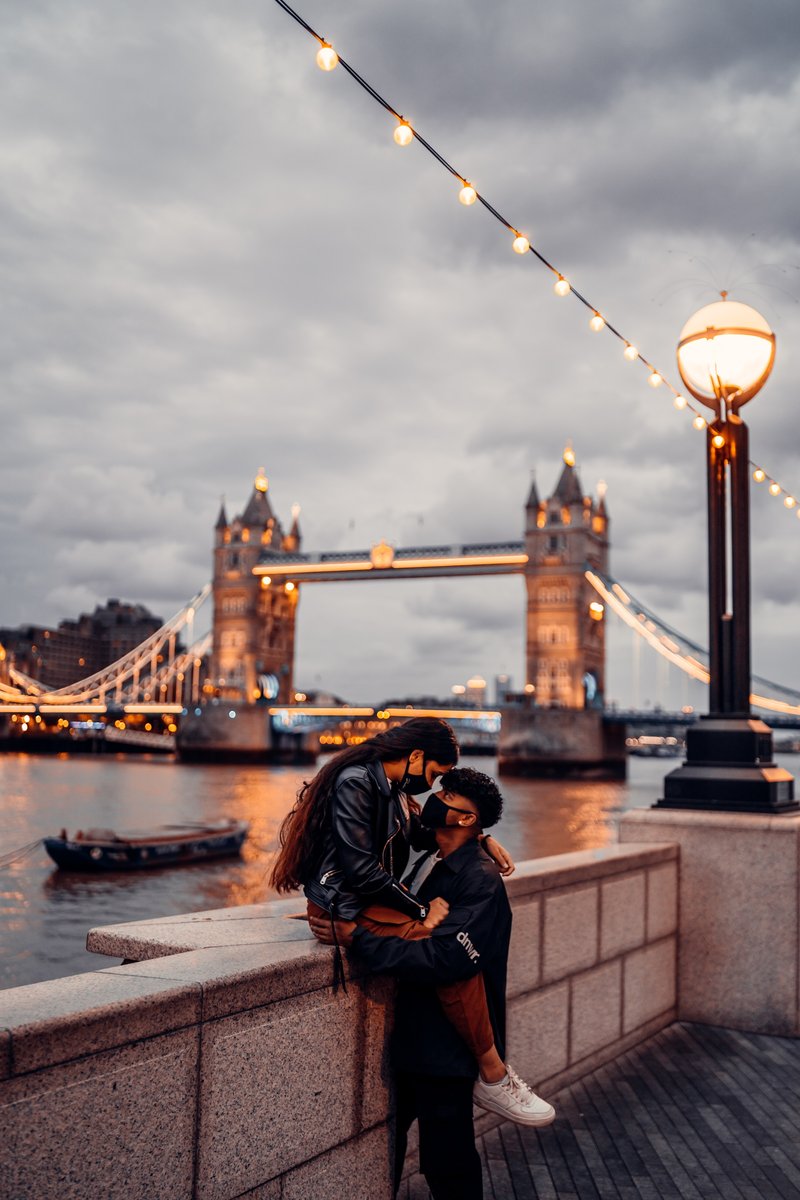 Did you know that the word 'romance' actually came from a Latin adverb 'romancious' meaning 'Roman-style'? 
It's no secret that 'Italy' and 'love' are synonymous for many people, and while we can't suggest jetting off to Italy as a cheap date idea in London, we can point you towards some great Roman landmarks remaining in the city.
The City trail takes you around 3000' years worth of London history, allowing you to impress your partner with your problem-solving ability (or get cosy trying to figure the clues out together!). Plus there's a 20% discount on food and drink at a historic pub included - (we won't tell them if you don't!). 
Find out more here. 
Find More Things to Do in London with CityDays
Whatever your interests are, there's always something new for you to discover in London.
In fact, you don't have to go out of your way at all to find them - you just have to know where to look. 
Discover London's secret sights and noteworthy nooks by playing one of our London treasure and scavenger hunts, urban adventures, escape room games or walking tours.
You'll find curated trails and hunts all over London, including Central London, Mayfair, Shoreditch, Kensington and Southwark. 
All you have to do is team up with your partner, friends, family or whoever to solve riddles, complete challenges and answer trivia to lead you on an unforgettable journey around London's most intriguing streets. 
The best part? We'll recommend top-rated pubs, cafés and restaurants and give your team the chance to earn rewards by competing on our leaderboard. 
CityDays gives you total freedom to start and finish whenever you like, take extra breaks if you want or need them, and it's suitable for people of all ages. 
You're also guaranteed your money back if you don't have an amazing time - although our previous reviews speak for themselves: we're rated 5/5 on TripAdvisor and 4.95/5 on Google Reviews!