London Wall History
The London Wall was built by the Romans between 190 and 225 AD. Its purpose was to strengthen the safety of the city; the River Thames flowed through the bottom and the wall acted as a perimeter edge for the city's land defences. 
Years after the Romans fled Britain in 410 AD, Anglo-Saxon successors repaired the Roman walls and put them to a similar use. By the time of the Norman Conquest of 1066, the London Wall was still in use and much of it remained until the 18th century.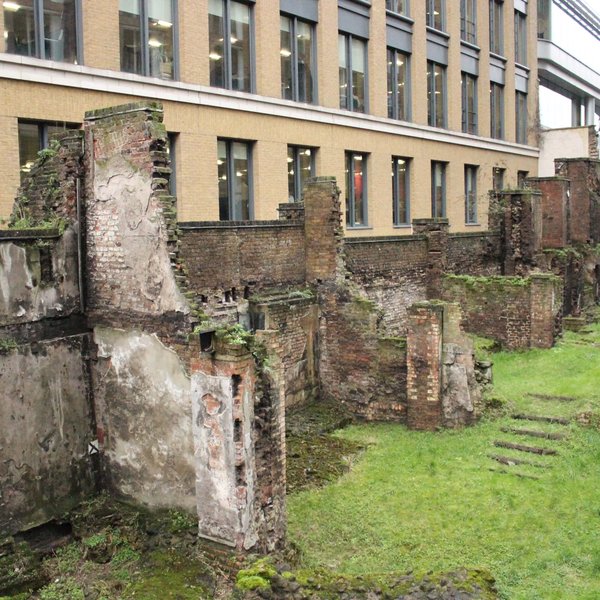 Like finding London hidden gems like this one? Check out our treasure and scavenger hunts, urban adventures, escape room games or walking tours in London for a guaranteed great day out of discovery!
8 Facts About London Wall
1 A Part of London Wall Remains Underground in a Conference Centre
Just 0.2 miles (1609 km) north from London Wall at Tower Hill lies a buried Roman treasure. 
Between 1987 and 1988, excavations near American Square divulged about 100 ft (30 metres) of Roman City Wall deep beneath modern London. A gravel road ran parallel to it which archaeologists believe may have been used as a service road while the wall was under construction. 
This snippet of London Wall remains in the basement of America Square Conference Centre and is visible from the street above if you peer very closely at one of the skylights built into the road.
2 The Roman City Walls of London were Almost Double The Length of The Hollywood Walk of Fame in California
When the Romans built the London Wall, it spanned roughly 2.5 miles (4 km) and contained approximately 330 acres (134 ha) of land. 
The Hollywood Walk of Fame in California, The United States, is 1.3 miles (2.1 km) in length.
By the Medieval period, the city walls reached a height of 18 feet (5.4 m).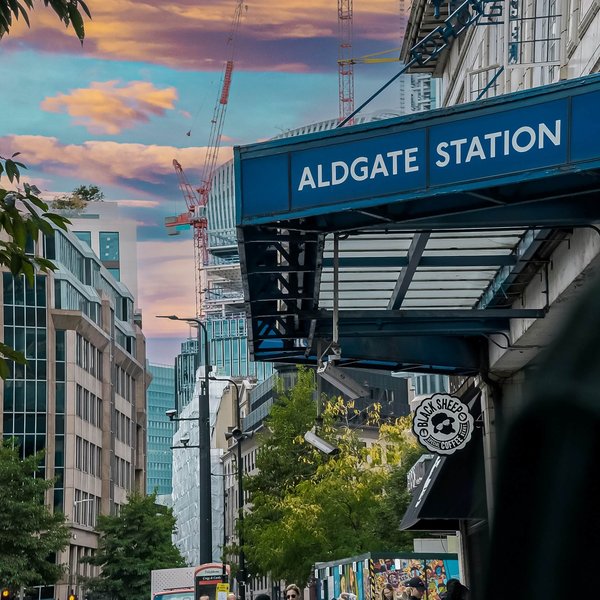 3 At Different Times, There Were Eight Gates That Allowed Access To The City Through London Wall
You may well be familiar with the names of these gates, even if there are barely a trace of them left today: Ludgate, Newgate, Aldersgate, Moorgate, Cripplegate, Bishopsgate, Aldgate and Bridgegate.
4 The Poet Geoffrey Chaucer Lived Above Aldgate - Which Led The Roman Road to Colchester
One of the original London Wall gates, Aldgate, was once a stone gate that acted as a barrier between London and the road which stretched to Colchester, another major Roman settlement. 
Geoffrey Chaucer, author of the Canterbury Tales, lived above the Aldgate city gate from 1374 until 1386 when he mysteriously disappeared. As well as being an author, his official job title at the time was "Controller of Customs", so he lived there for free.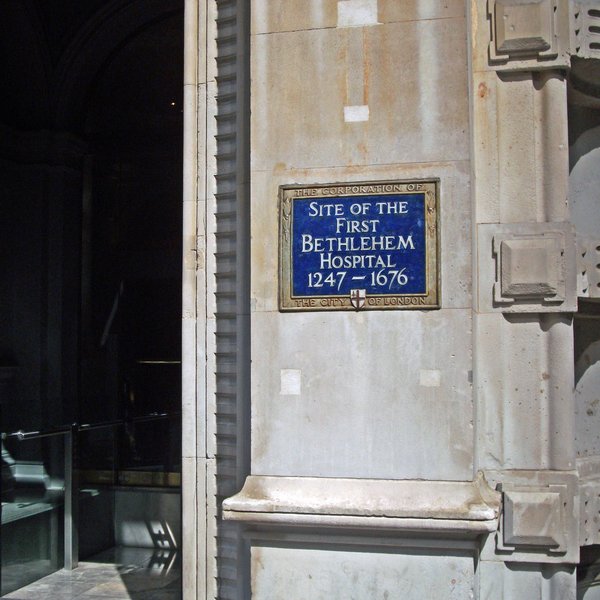 5 Part of London Wall was Incorporated into 'Bedlam' Hospital
The last of London Wall's gates to be built was Moorgate in the Middle Ages, along the wall's northernmost edge. 
Moorgate was rebuilt a number of times; once in 1672, when it was designated to be a grand entrance to the city, only to be demolished in 1761 to improve traffic. The city wall to the east of Moorgate was incorporated into Bethlehem Hospital (colloquially known as 'Bedlam') and eventually removed entirely in 1817.
6 Bishopsgate Entrance Linked London with Lincoln and York
Long before the London Wall and its gates were built, the Romans had established roads which led to other major settlements in Britain. 
One such road, known as Ermine Street, ran from London to Lincoln, where the road then continued to what is now York (the Romans knew it as Eboracum).
During Roman times, it was illegal to bury the dead inside London's city walls. As a result, two large cemeteries popped up just beyond Bishopsgate - Tudor workmen discovered one such burial ground in Spitalfields while digging for building materials in 1576. 
The original Roman Bishopsgate was rebuilt in 1471 and improved in 1735 before being torn down in 1760.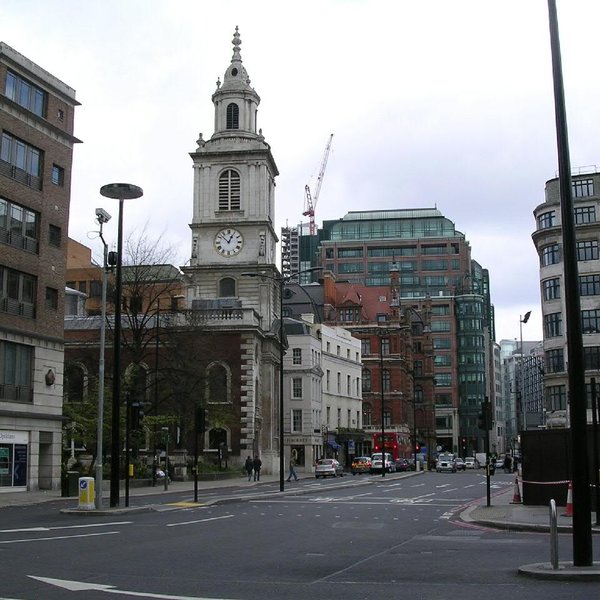 7 The Stones used to Build London Wall Came from Kent
The original Roman London wall required an estimated 85,000 tons of Kentish Ragstone to complete. 
Kentish ragstone is a form of limestone which has hard, coarse properties, making it a long-wearing and viable choice for a sturdy wall. The Normans also opted for Kentish Ragstone when they built the Tower of London in 1078.
8 In Medieval London, Bells Tolled for Curfew and The Gates Were Barred Closed until Morning
Long after the Romans left London and Britain, the London Wall continued to act as a protective barrier. 
The gates that let visitors and residents of London in and out of the city were made of oak and secured by heavy drawbars. The gates were closed at night to protect the city from possible invasion - and to keep its residents in. 
Since there were no clocks during the Medieval period, residents had to listen for ringing bells to tell them the time. The bell of Martin's le Grand tolled when the market opened in the morning and gave them a curfew warning. Anybody found wandering the streets after curfew was imprisoned unless they could give a valid excuse for being out and about!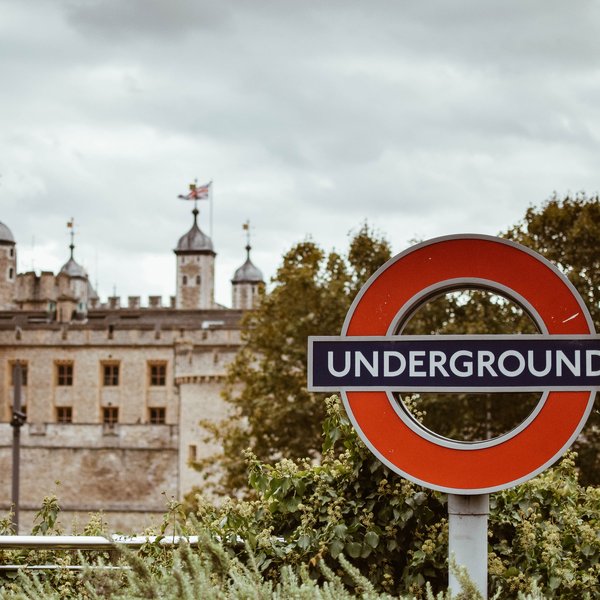 Learn More about Roman London
Discover more about Roman London and subsequent eras the best way - by seeking out its hidden secrets, cultural curios and concealed nooks yourself!
By far the most fun and efficient way to learn about the U.K capital, The City is one of CityDays' most popular trails - and for good reason. 
The trail absorbs 2000 years' worth of London history and takes you on a puzzle-filled adventure from St. Paul's Cathedral to the Tower of London, past historic inns and even includes an Ancient Roman amphitheatre.
Psst: It also includes an exclusive discount at a historic pub, and don't forget: you can win prizes by taking part in our monthly challenges!